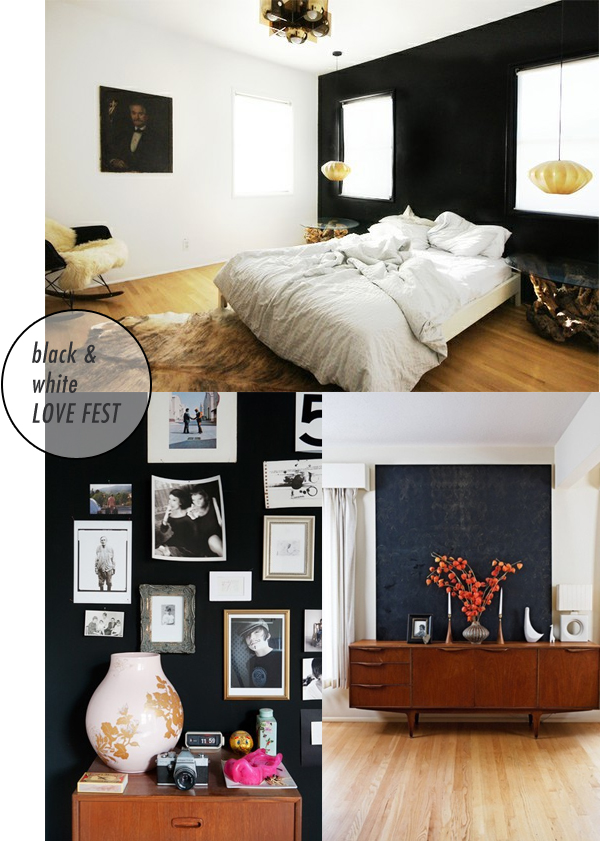 Photo Credits – Top : Morgan Satterfield @ The Brick House – Bottom Left : Found via The Decorista – Bottom Right : Found via Convoy
I know I'm not the only one that's got a little of the black fever going around. I'm seriously considering painting a wall in my bedroom black and have been finding plenty of inspiration over on pinterest. There has been handfuls of brave (and awesome) souls who have already done this, and I'd like to follow in their footsteps.
I can't get over what it does to a room, it absorbs and reflects light in the perfect sort of way, and makes everything some kind of wonderful. Look at how those flowers and credenza stand out against it. That photo wall is a perfect example of how it can make a collection sing, and the bedroom shot from The Brick House highlights those vintage Nelson lamps like she planned it or something.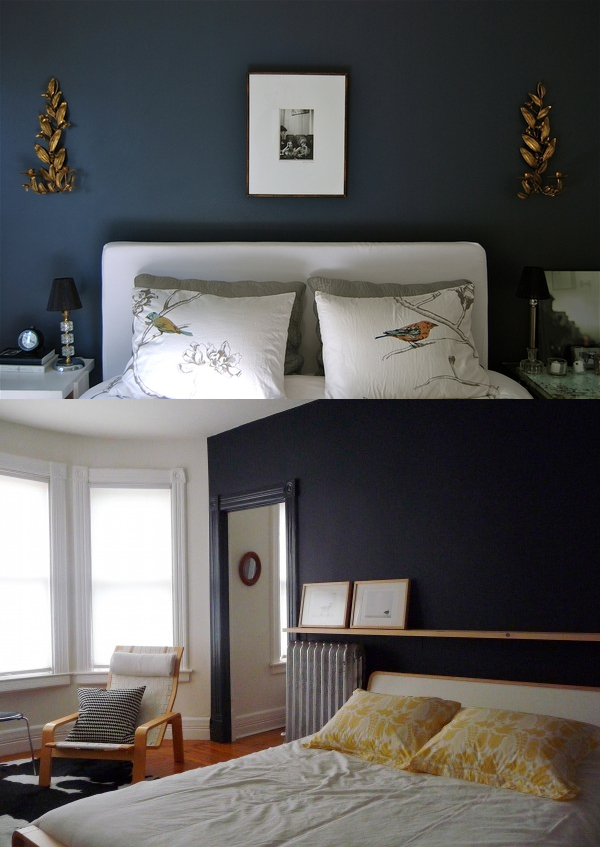 Photo Credits – Top : Victoria Smith @ sfbgirlbybay, Bottom : Anna Dorfman @ D16
I adore Victoria's blacky-blue wall (although she says that it is less blue in real life) that she painted in her room and it looks AMAZING paired with those brass sconces. If I could transplant that wall in my room, I would, in a hot second. Anna @ Door Sixteen was the first introduction I had to "the black wall". I wasn't on board right away, but then that black wall started to grow on me, and now, I think it's kind of the best. If you haven't yet, stop by her blog, she loves black more than me, and has painted lots of black walls in her house.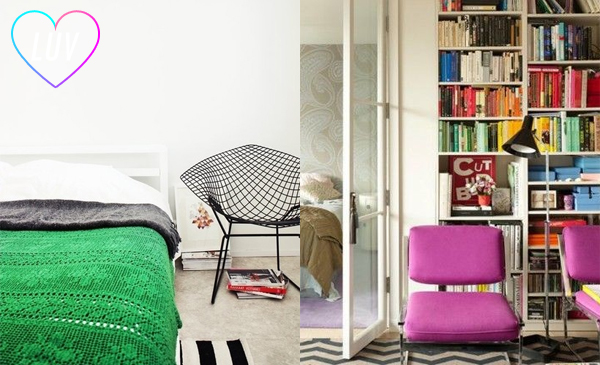 Photo Credits – Left : Found via Lily – Right : Found via ISOWANEE
I gotta give some love to good old white, my optic cones be digging that too. I love a white room with a ton of color found throughout it's accents & accessories. I would like to flatter myself and think my bedroom is both bright, airy, graphic and colorful like the above two rooms. I want my white and colorful to marry a black wall, do you think it could happen? I think it could be SO AWESOME, (Sawesome!)
P.S. If I included your photo and didn't give it the credit it so deserves let me know, I'd be happy to change that.