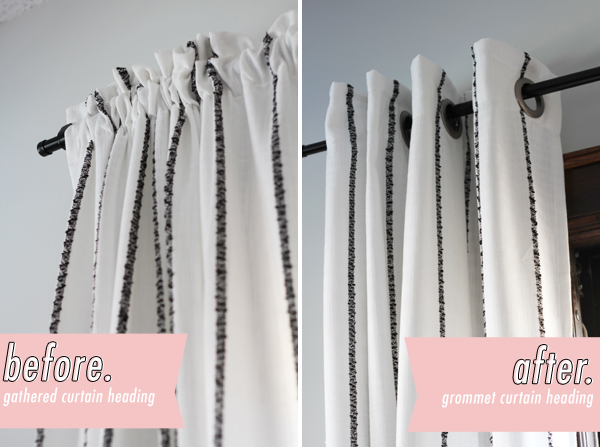 A few weeks ago I found some curtains I really loved at Ikea, they were just the look I wanted, at the price I wanted. The only thing is that I wasn't into the the gathered curtain thing going on at the top. I don't mind this look, but the curtains were going in the new music room, and it needed to be a little more dudely, plus all the other curtains on the main floor of our house are have grommet headings. Luckily, I've had experience with this type of thing; last May when I was putting together Gus' nursery I made curtains for him with grommets and the whole process turned out to be pretty easy. I'll show you how to turn your Ikea curtains into grommet curtains for less than 20 bones and in less than 1 hour!

First you need to be organized and get your shit together. You will need Dritz grommets (2 packs, 8 rings per panel), measuring tape, a scissors and a pen or pencil.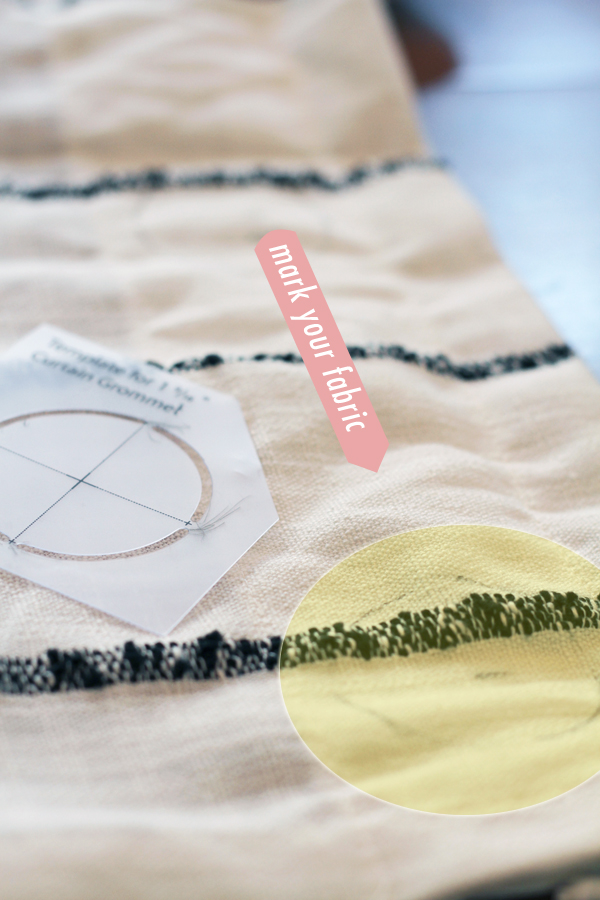 Open up your pack of grommets, inside you will find a template for marking your grommet holes. Guess what?, I did the hardest part for you… I did math, that just saved you an 45 minutes, believe me. All Ikea panels are 57″, so this is how you will layout your grommets. Start your holes 2.25 inches from both ends, then put a center mark every 7.5 inches. Ta-da, you owe me a beer now! I put my center mark 3″ from the top but you can adjust this based on your preferences.
Now for the real hardest part, take a deep breath, and cut holes into your perfectly good curtains. It always takes me about 10 minutes of double and triple checking before I actually commit to this part. Don't worry, you can do it!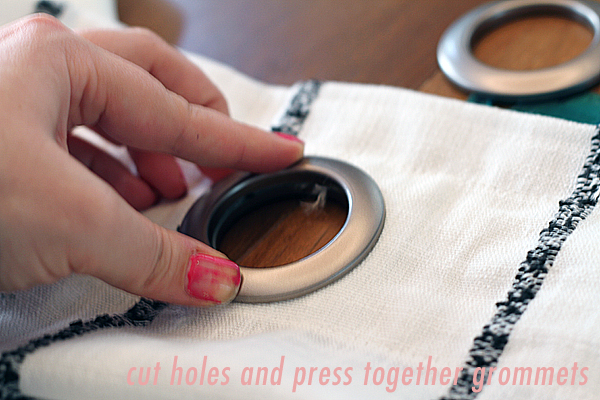 Once you cut out your holes you snap together your grommets. It's so easy you won't even believe me 'till you try it. Blamo.