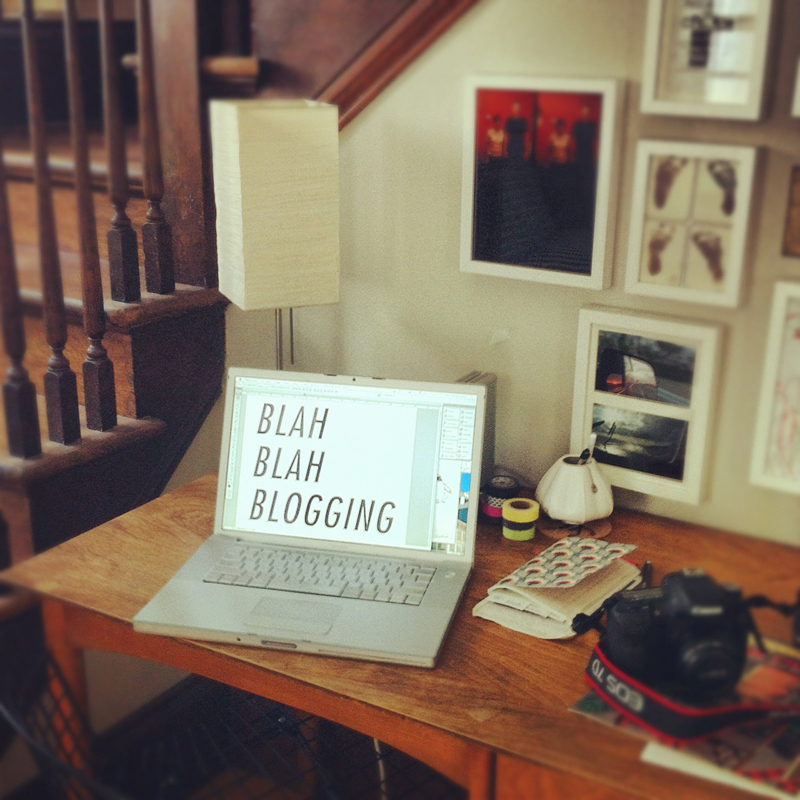 Sometimes I have a love/hate affair with blogging. I usually love it. I love preparing and planning tinkering with code and taking photographs and editing them.
Lately I have started to despise blogging.
I put a lot of stresses on myself that shouldn't be there. It's become less about the act of blogging and more about measuring the successes of my projects and my posts in the eyes of readers. I've been trying so hard to bring in more readers that I get disappointed when it doesn't perform the way I was hoping. I become depressed and anxious, which, I guess is part due to my personality. Lately I've been spending way too much time comparing how well-received the blog is compared to others that it's negatively affected my mood and life. I have become overly dependent on checking my Stat-Counter, comments, and Facebook likes. It is not cool of me at all, not healthy for me and honestly, I'm embarrassed that I care so much.
I think I need to start a new approach to blogging so that my crazy obsessive nature doesn't take over what I really love to do.
First, starting today I'm going to block myself from checking my visitor stats. Secondly—and maybe the most apparent change—I am breaking my schedule of blogging daily. Although on most days I enjoy blogging daily there are those days where it starts to feel like a chore, and I dread those days. The next time I start to feel like blogging is becoming tedious, I'll just take a day off and come back when I feel like I have something good to share.
For realz though, I love the blog.
It has kept me sane over the last few months. I don't know how I would've made it through my first winter of taking care of 3 kids without having blogging and projects to look forward too. That's why I love it. Plus I've been blogging since 2006; I can't imagine just stopping now. It's part of my life. I also have been really enjoying all the new faces that have shown themselves over the last few months in the comments or elsewhere. I really enjoy chatting with the people that take the time to comment on the posts. It's pretty great that that can just happen.
Anyway, just thought I'd share with you and get this written down for myself too.