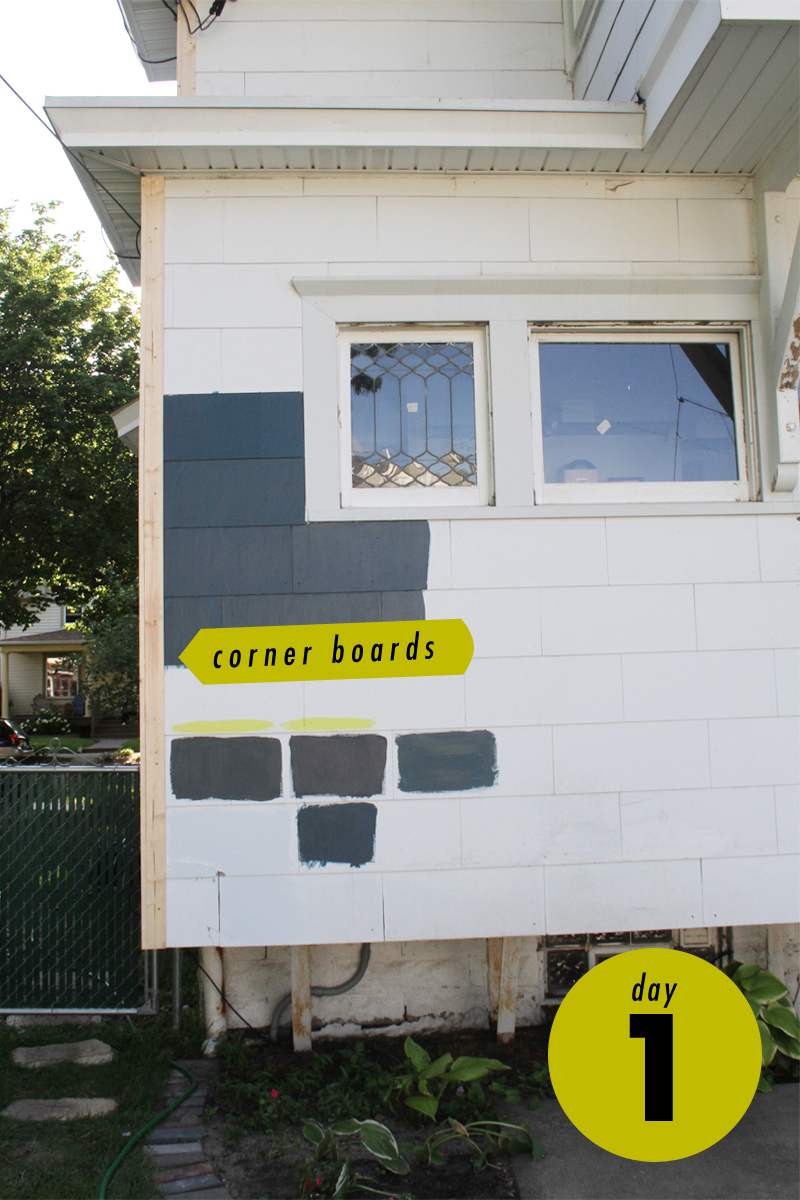 All sorts of exciting stuff has been happening at our house over the course of a week. The house is getting painted!! It is a crazy and stressful process but also really exciting.
I thought maybe I'd take sec and walk you through my experience.
It all started last Monday. A whole crew of dudes shows up to paint the house. Before 10AM all the storm windows are off and the windows are being sanded, scraped, reglazed and prepped for painting.
There is also a carpenter guy who is quickly working to put up new corner boards!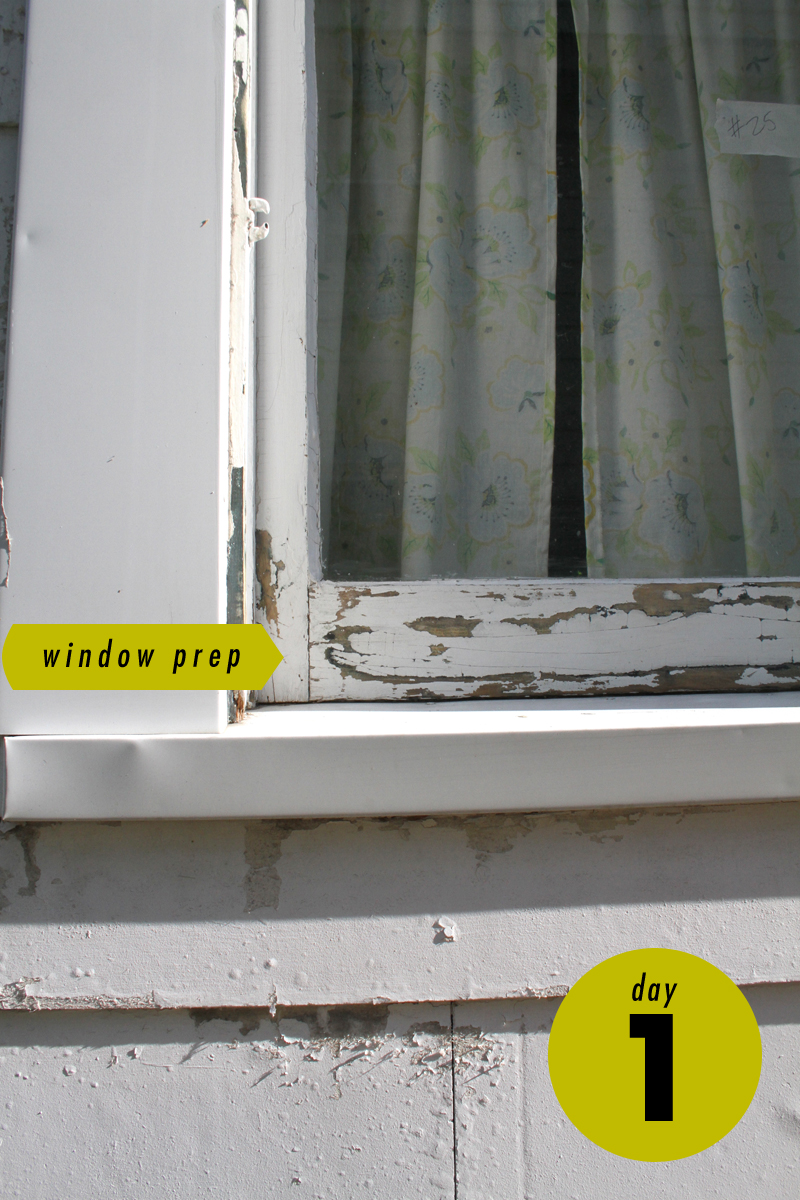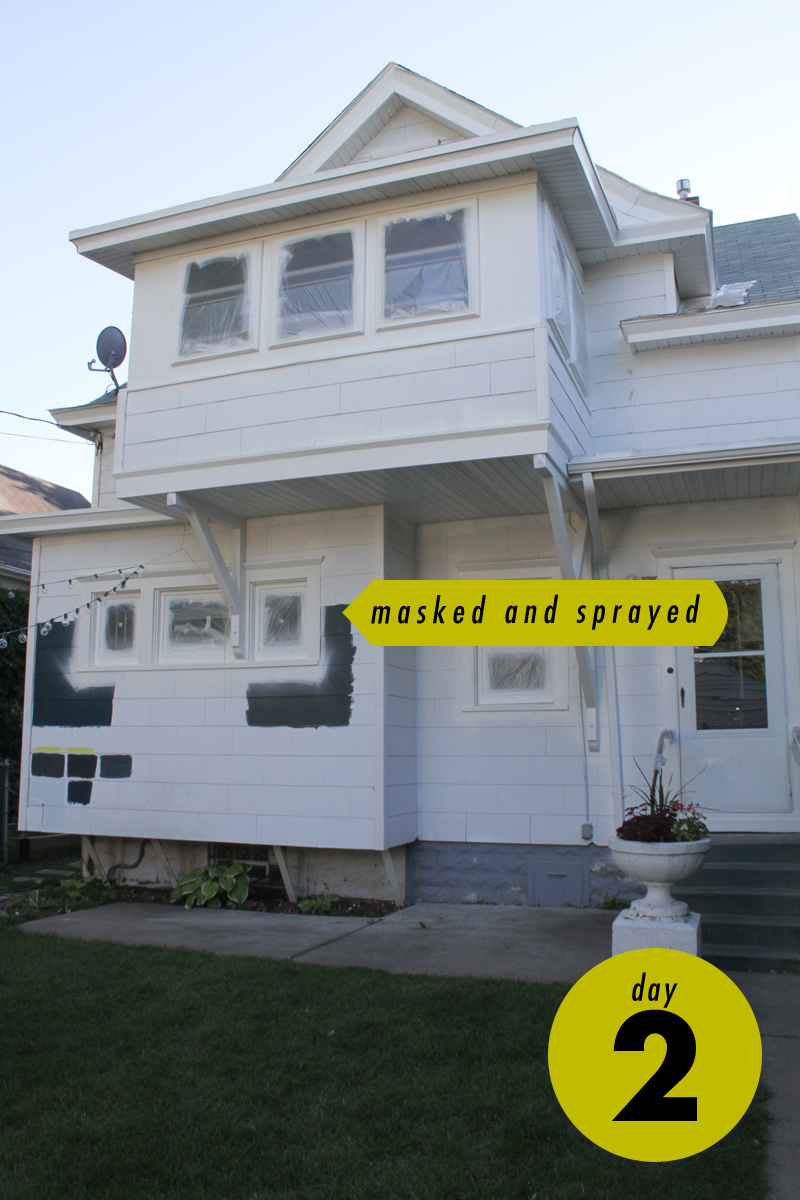 Things continue to go smoothly. The house gets masked off and me and the kids are trapped inside. It looks like a scene from Dexter, but instead of blood there is white paint. It's super eerie and creepy from the inside. The guys go to town and spray all the sashes, sills and trim.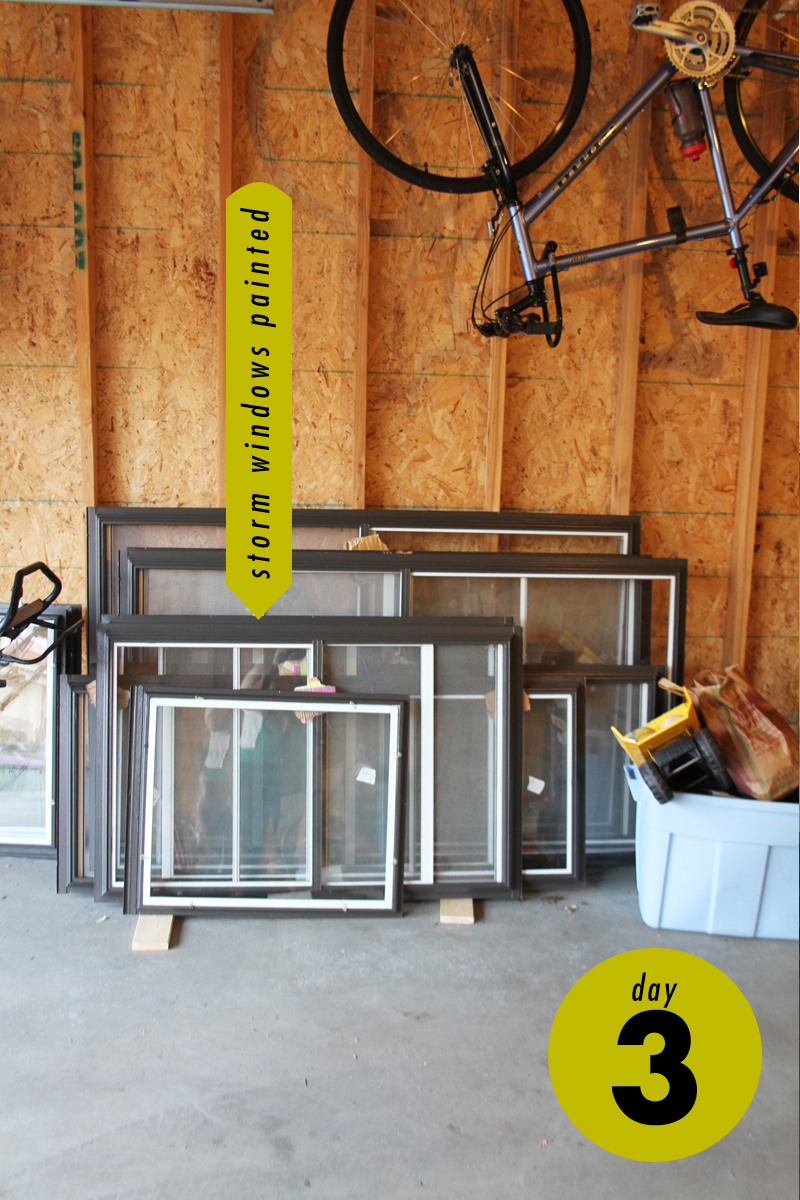 Day 3 threatens rain and the guys huddle up in our garage and get busy hand painting all the storm windows dark, dark brown. The porch and the new corner boards are painted too.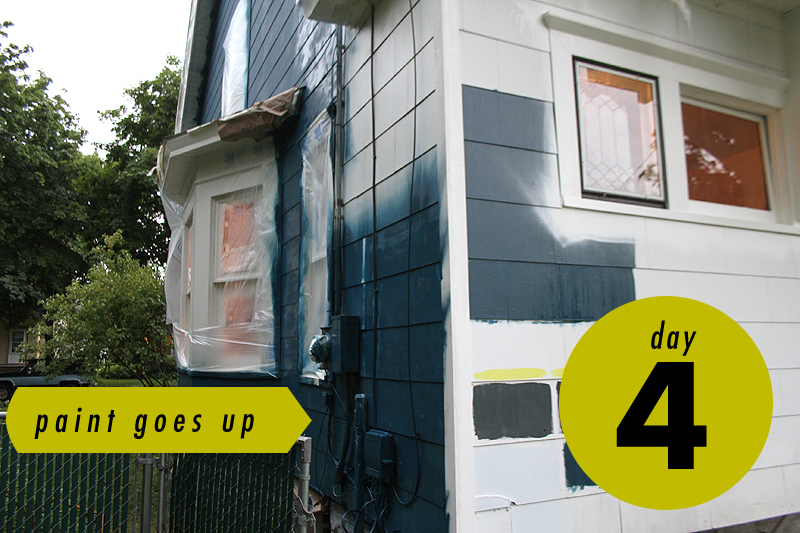 I'm so excited to see the dark blue paint color go up on Thursday. It's threatening rain though, I am not so sure this is a good idea…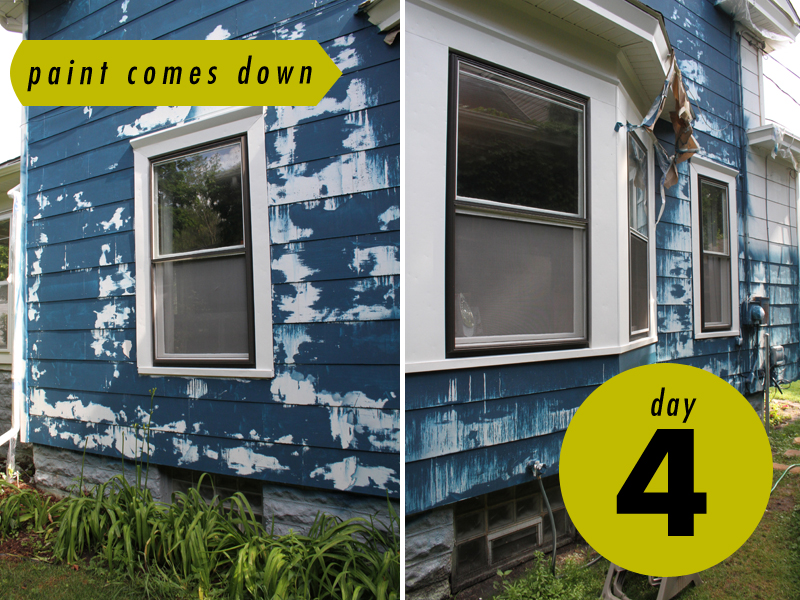 … and then it down pours, and the paint comes down too.
I was totally freaking out at this point (like almost committing suicide freaking). When the rain started the guys all took off. I peeked my head out to check on the new blue siding and I saw it sliding right off the house.
Holy balls!
I almost threw up.
I guess this is okay though, or that is what they tell me.

I notice right away that the blue is not the right blue.
The color I had picked was a Benjamin Moore paint color, they prefer using Sherwin Williams paint and assured me that it wouldn't be a problem to match.
That didn't happen.
I am glad to report that it is no big deal though and they will happily replace the bad mix with the actual Benjamin Moore color.
:)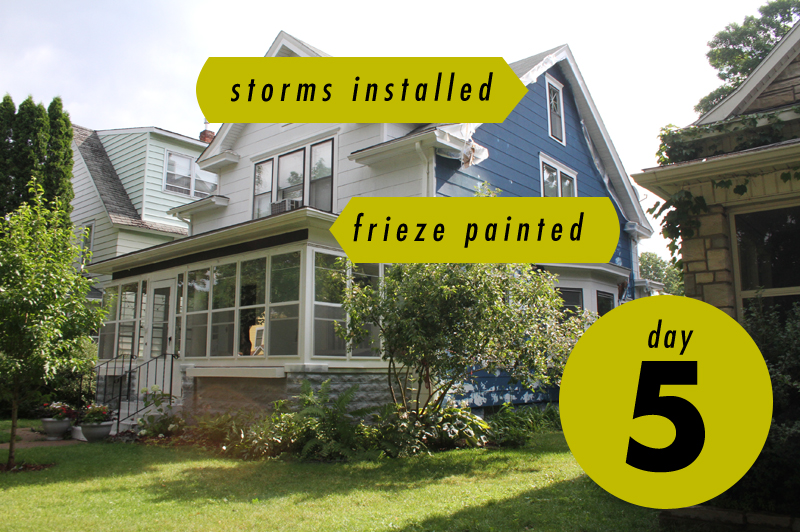 The house needed to dry out on Friday and the guys were only able to put up the storm windows and start painting the frieze.
It was raining all last night, and the house is drying out again today. No one is here to work.
:(
It's supposed to rain tomorrow and the next day too. Maybe I will have a non-tie-dye house by the weekend. Keep you fingers crossed for me.