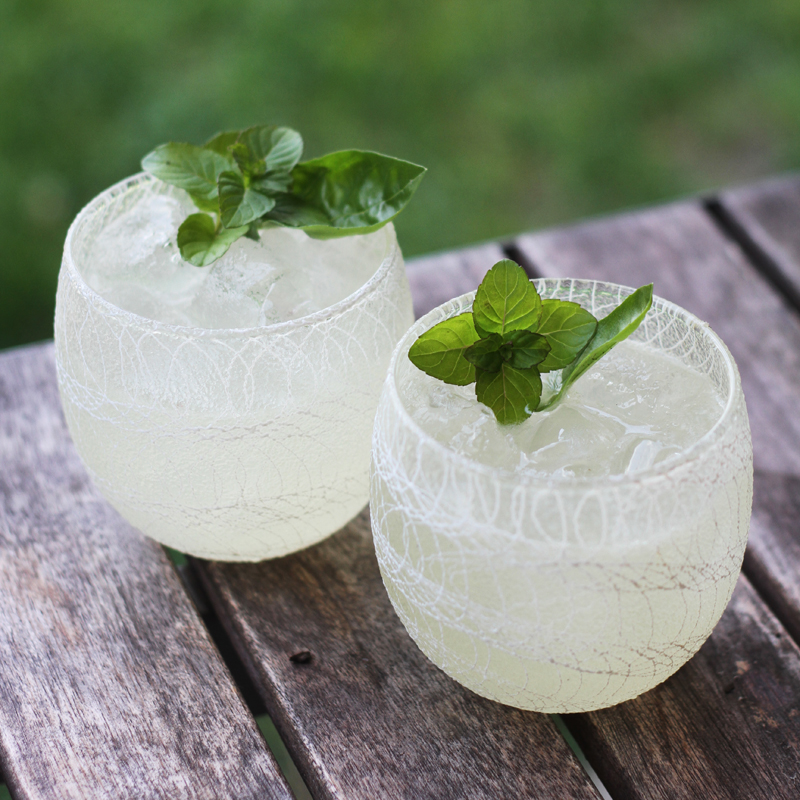 Holy moly! I don't know about you but it's hot here with highs pushing 100º all week. We've got the pool set up and sprinklers are ready.
Obviously when it's this hot I need (and you do too) a delicious cocktail to cool down. I came up with this impromptu summer drink when I realized there was an abundance of Basil and Mint in the garden and a lack of gin drinks in my hand. What I discovered was a pretty delicious and refreshing cocktail and I thought I should probably share it with you.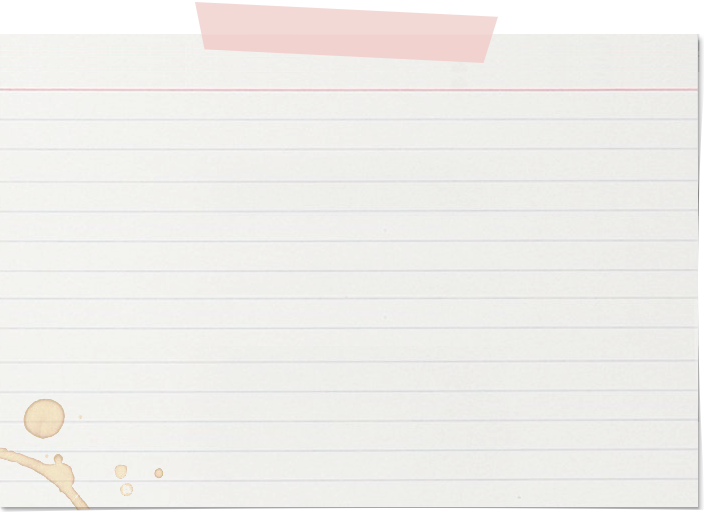 Scoops' Refreshing Basil & Mint Gin Cocktail

▼ 2 oz Gin
▼ 1 oz Basil & Mint infused Simple Syrup
▼ 1 oz Fresh Lemon Juice Shake with ice.
Pour over fresh ice.
Garnish with Basil and Mint sprigs

Basil & Mint Simple Syrup

▼ 1 cup Water
▼ 1 cup Sugar
▼ Handful of fresh Mint and Basil (from the garden is best!)
In small saucepan bring water, sugar and herbs to a boil. Turn off heat and let steep for 1 hour, then transfer to fridge and let cool for another hour. Use a colander to separate herbs from syrup.
Now that you've got your cocktail you can really start to enjoy the day.
P.S. Here's a few pics from our weekend.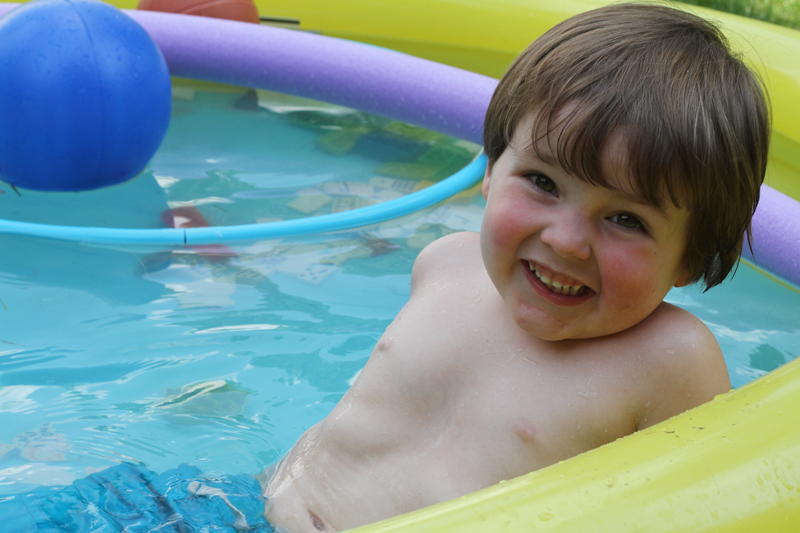 Finn is part fish and won't get out of the pool.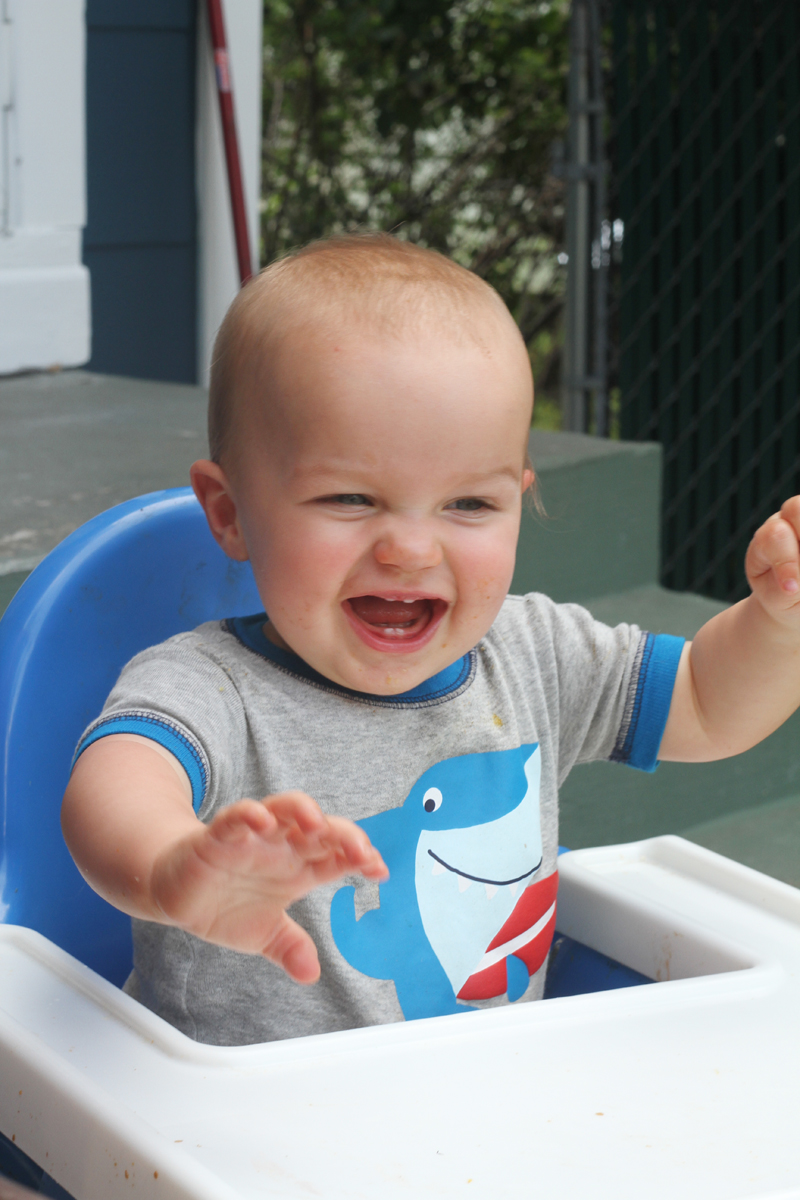 Gus has some new badass teeth. He's working with the uppers and lowers now. What a crazy animal.