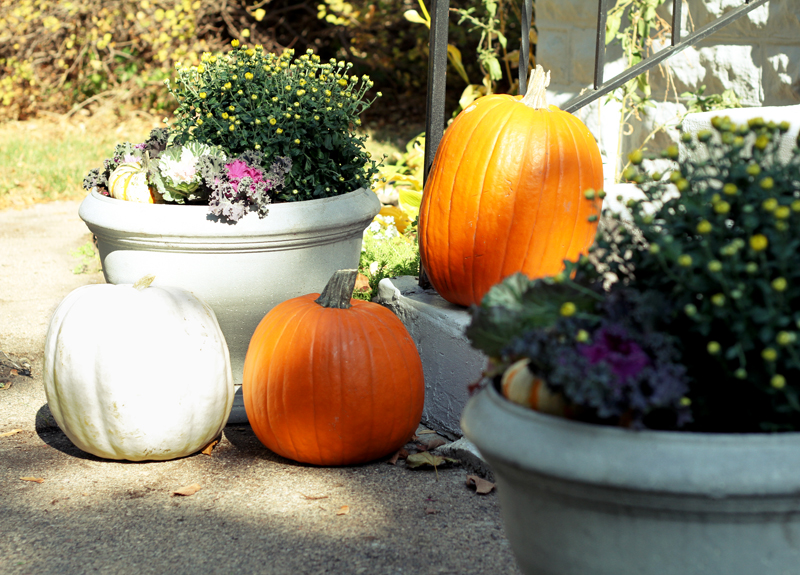 Last weekend I got the front of the house into full on fall mode by changing out the planters at the base of the steps. Bring on the Mums, Kale, and fancy Pumpkins.
I'm not one of those people that loves Halloween. I know that there are some out there that wait for the 31st of October all year and go totally nuts when the day finally comes. I've never been able to embrace it that way, I guess it's probably the excess of trashy lady costumes. Fer real, check out this slutty big bird. The last time I dressed up was when I was 12 and I thought that was pushing it then. I wish I could get into more but I just can't. My point is, I don't love Halloween and this is as scary as the front of my house gets. I know, I'm a total Halloween prude.
I am one of those people that gets crazy about the holidays though. I am already counting down the days till it's open season on Christmas records! I draw the line at November 15th.