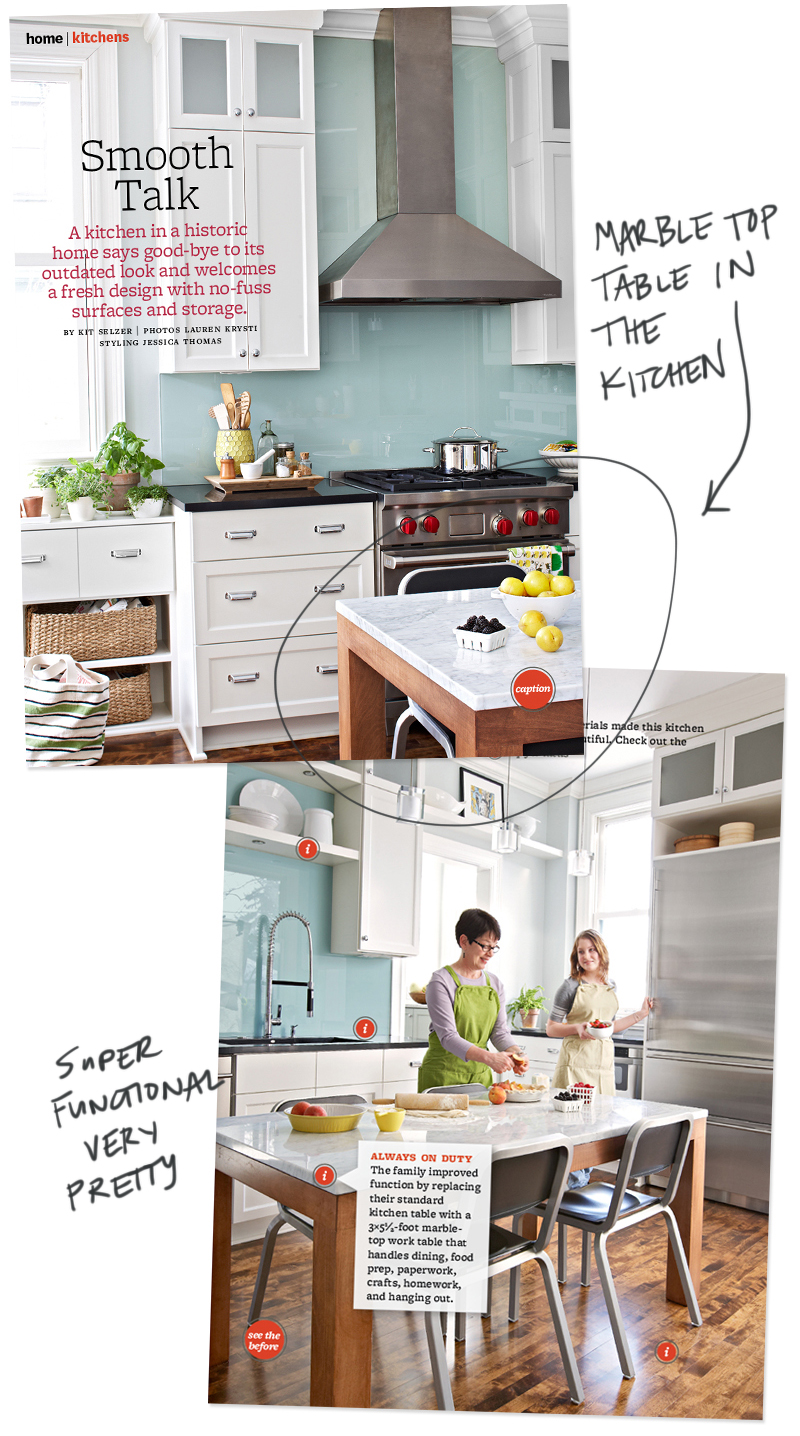 As someone who only dreams of renovating her kitchen, I found this kitchen featured in last months Better Homes & Gardens (yes, I read it and I love it) very inspirational. Living in a 100 year old home has it's challenges, one of the biggest of course is the kitchen. I would love to someday update the kitchen and bring it into the 21st century while also giving a nod to it's original cabinets and hardware. This kitchen is exactly that, light, bright, modern and classic to the style of this old victorian house.
The kitchen features a beautiful backsplash, functional nooks and cranny's and high end appliances. What really caught my eye though, was the table nested in the center of the kitchen. It's unusual these days to see a table in the middle of a kitchen, it's been so often been replaced by the island or peninsula. As someone who has a eat-in-table in our kitchen I really love this idea. Yes, we have a dining room too, and yes, we don't need to eat in the kitchen BUT I really enjoy the informality of meals in the kitchen. It's easy for me as food preparer/chef/server and clean up crew to dine at the kitchen table. And let's be honest, mac n' cheese and ramen seems silly to eat at the dining room table. I always imagined that if we were to ever get to the point of renovating our kitchen our seating options would either be an eat-in-table, or an island with bar seating. I never thought of having a table that could also function as a work space! Holy crap, I love this idea!
The table as workspace is great place for kids to gather, to work on homework, create artwork or participate in other activities (like pumpkin carving). Using a slab a marble as the top of a table lends itself to baking and all the fun stuff that goes along with that. You know, rolling out doughs, baking cakes, and for me, making a huge mess. You wouldn't have to limit yourself to just marble either, granite or butcher block would be equally as functional.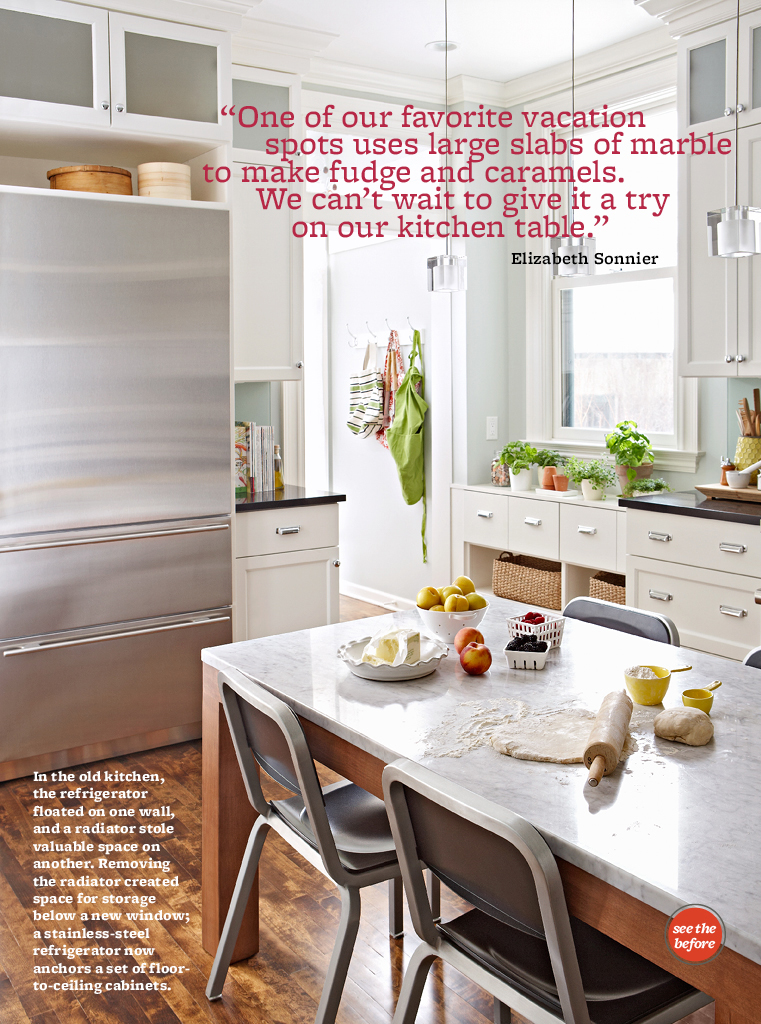 All images from Oct 2012 Better Homes and Gardens
What do you think? Do you prefer a table or an island? Do you eat in your kitchen? What system works for you?