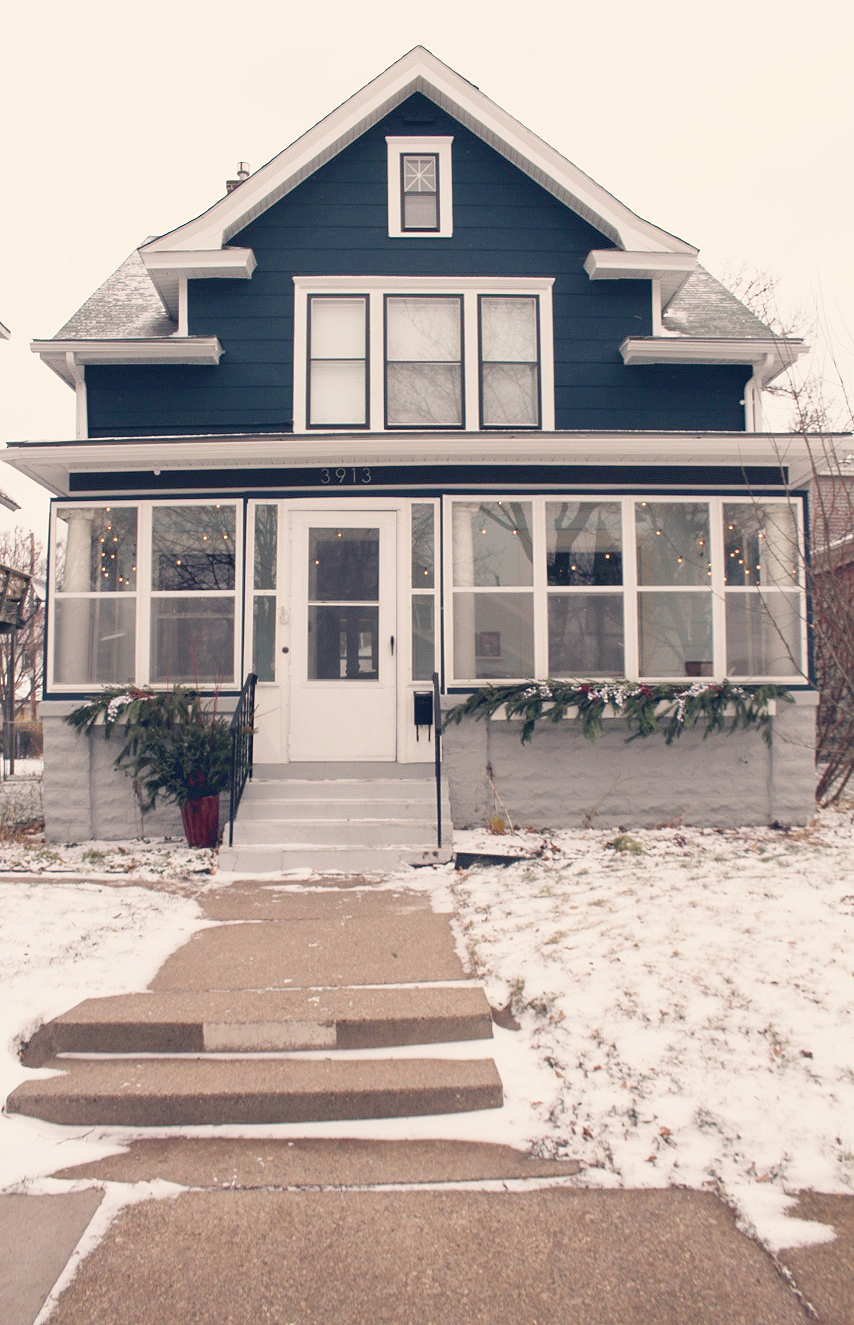 Thanksgiving brought in wintery vibes like nobody's business. All of a sudden its gone from balmy and 60º to cold, snowy and 28º. I thought I'd share my new holiday window boxes with you in honor of such a quick and severe change in the weather. I still don't know what I am doing when it comes to these sorts of things but I am happy with the way this year's seasonal decorating efforts have turned out.
Psst, don't you like the way the new blue house color looks in the snow :)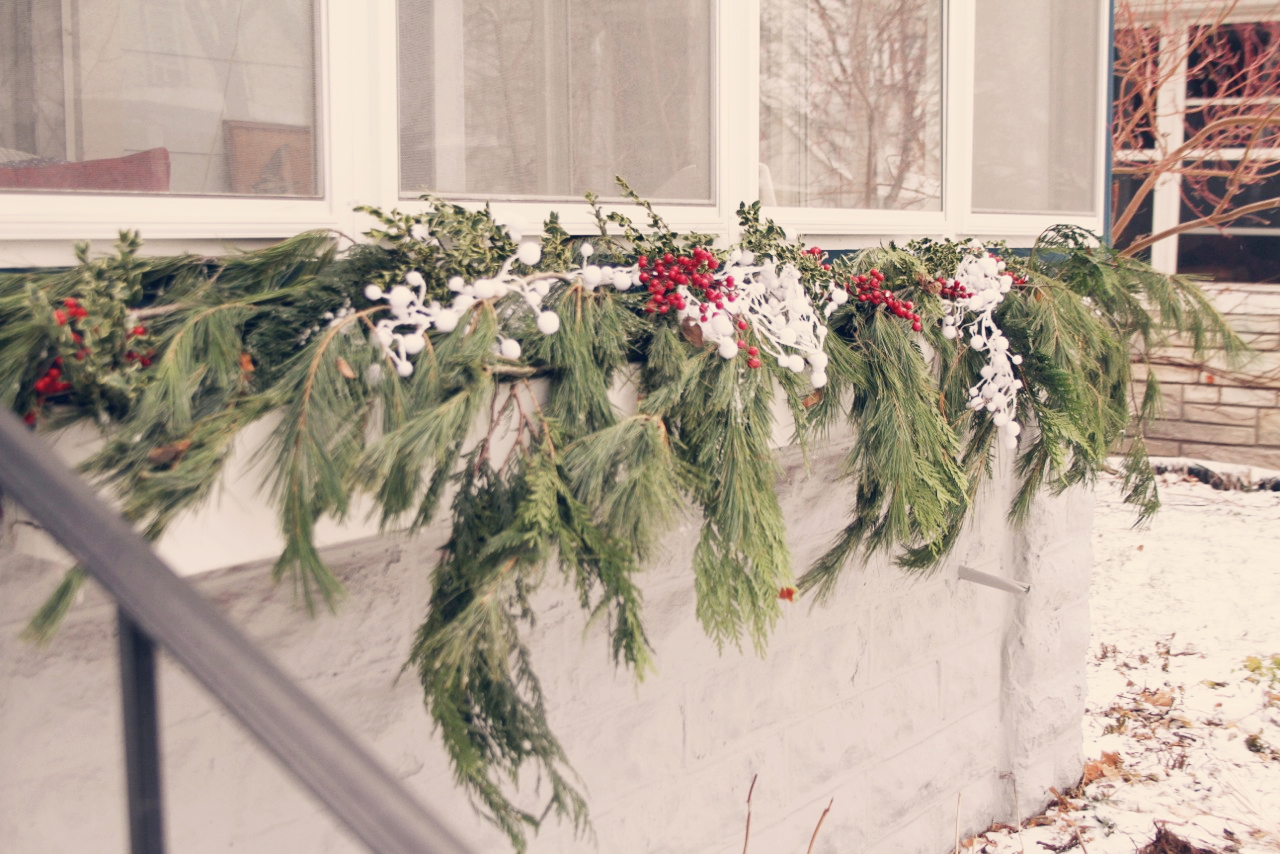 Norway Pine boughs, Spruce tips, Oregonia, Western Cedar and some berry decorations.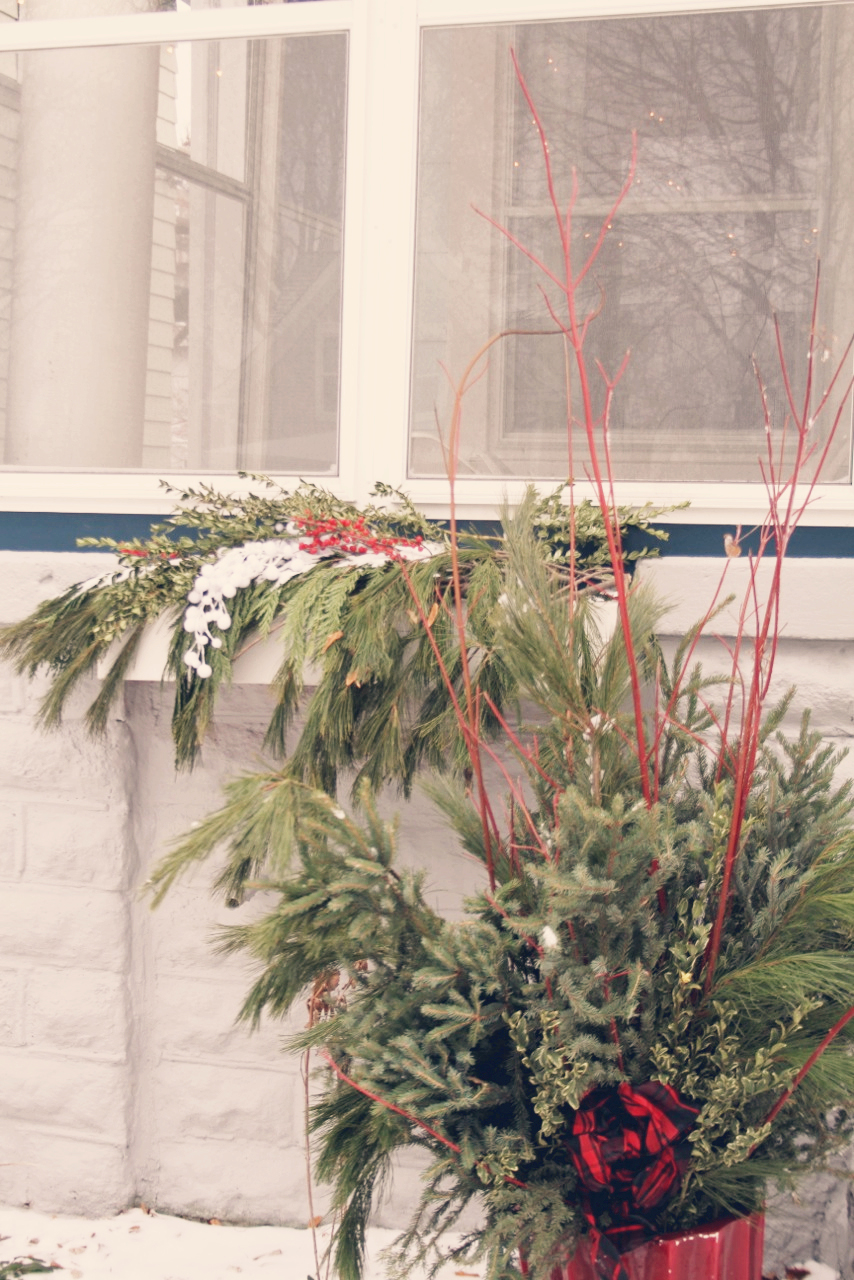 I put together a planter using Red Dogwood from the backyard. It's like a god damn winter wonderland around here.