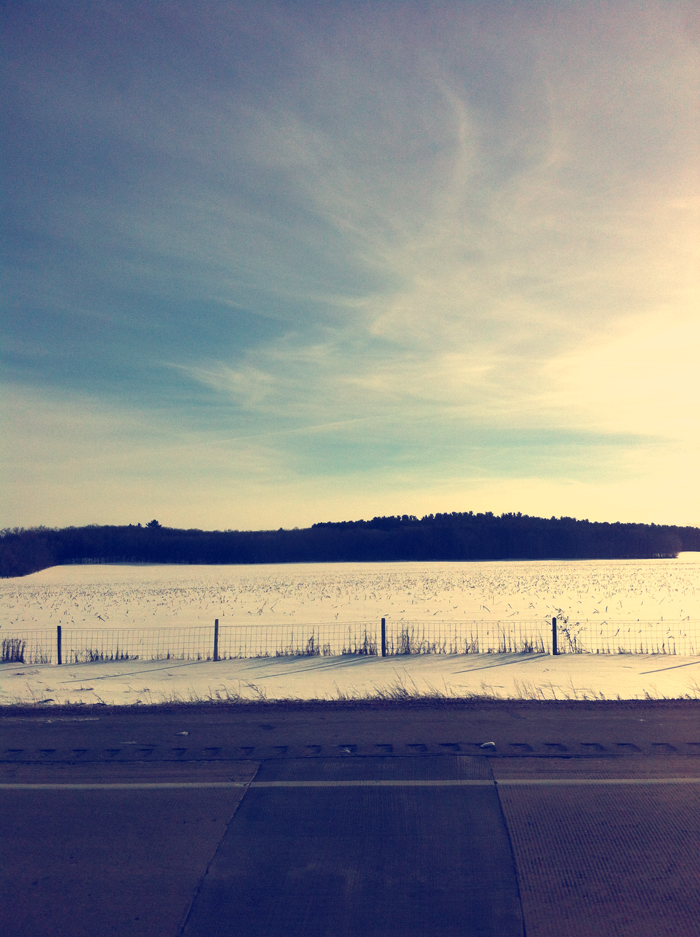 Happy Monday er'body! It's too bad it's snowing out here in Minnesota, and not thawing out. I'm okay with it though because the fam and I got a chance to getaway for the weekend. We packed up the car and headed east for Chicago. We've been looking forward to some hang time with our good budz Joel and Katrina for months and we couldn't wait for the opportunity to go somewhere and do something!
It was kind of crazy thinking it would be easy to pack up two kids under the age of 5 and drive them six hours, but I think it was something all of us needed to do. We were going nutzo in the house the past few weeks and we needed to get out. The kids actually did okay thanks to a pile of dvd's and some pretty good snacks.
It was so good to see our pals! When Jeff and I find good friends we try as hard as we can to maintain life long friendships, even if that means traveling long distances to do so. I'm pretty sure there's almost nothing better than a buddy for life.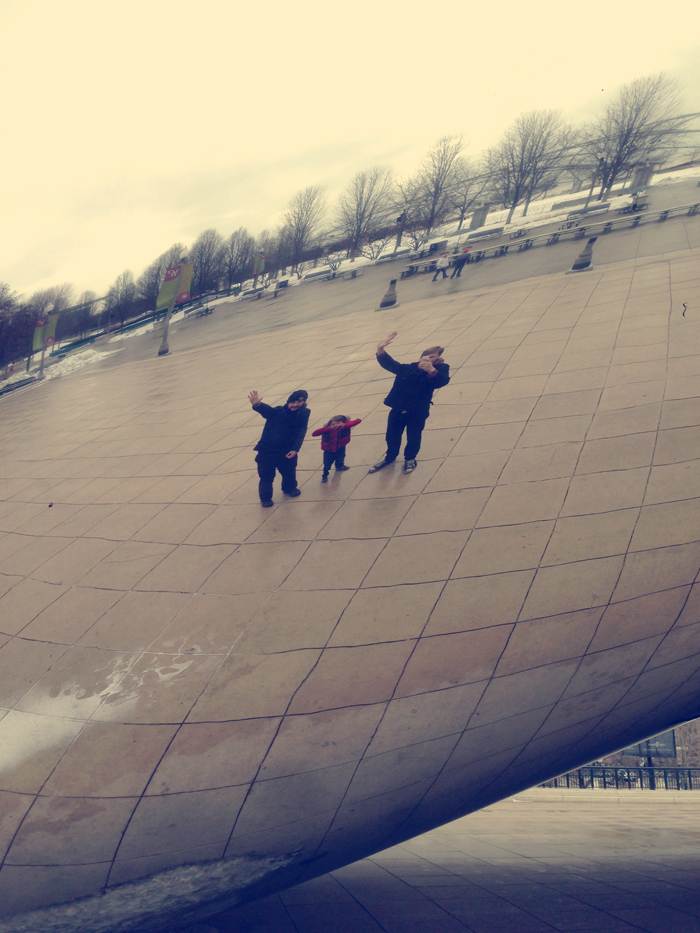 Finn was just as excited as us to be in Chicago and to be hanging with Joel and "Kantrina", as soon as he saw the city lights he was asking when we would see "that silver bean". He remembered it from the last time he visited when he was two. Finn has a insanely good memory.
Jeff, Joel and Finn headed out first thing Saturday morning to check it out. Finn utters the words: "The Bean almost blew my mind out of my mind".

Saturday evening started off with a pretty tyte rooftop sunset, followed by some pretty delish 'zza, and brews. I'm not gonna lie, we totally watched Jackass 3 and laughed our brains out. Those jackass guys are almost as funny as some classic Sandler.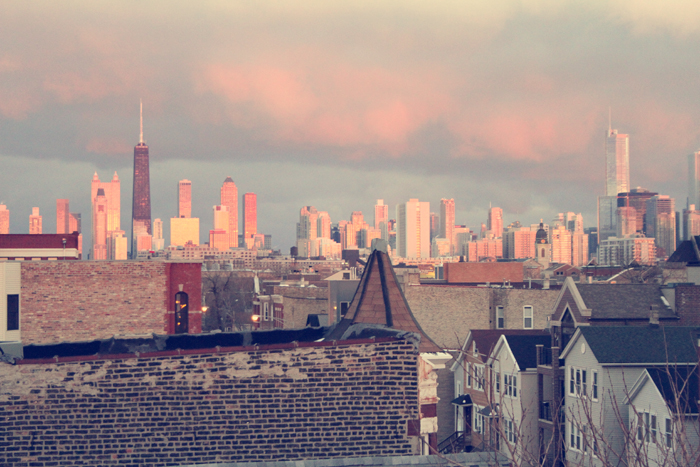 The crew (minus Joel & Finn) taking in some tyte skyline sites.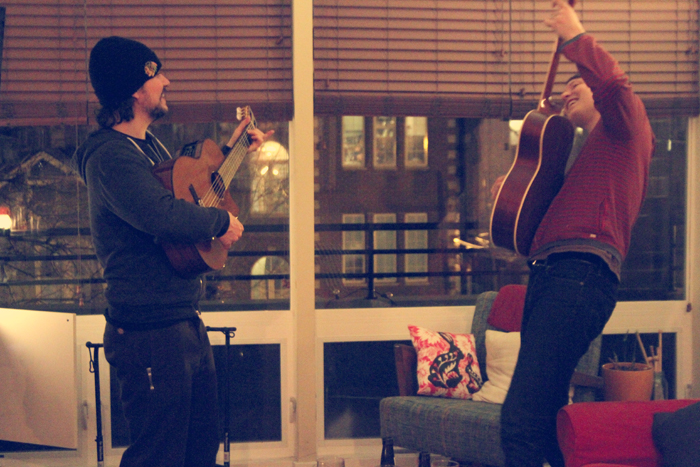 The forming of a new two-piece acoustic band: Brotallica.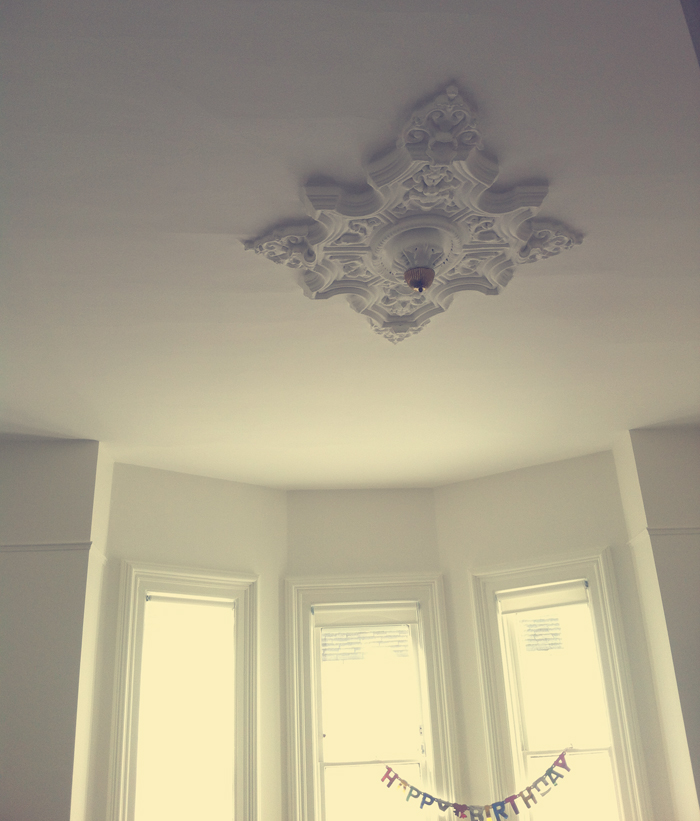 Sunday morning brunchfast was had at our good friends Bob and Urs' new amazingly beautiful home. All the kids got to hang out and a new classic combo was invented; pancakes and Star Wars. The hangin' ended way too fast and we had to head back home before we knew it.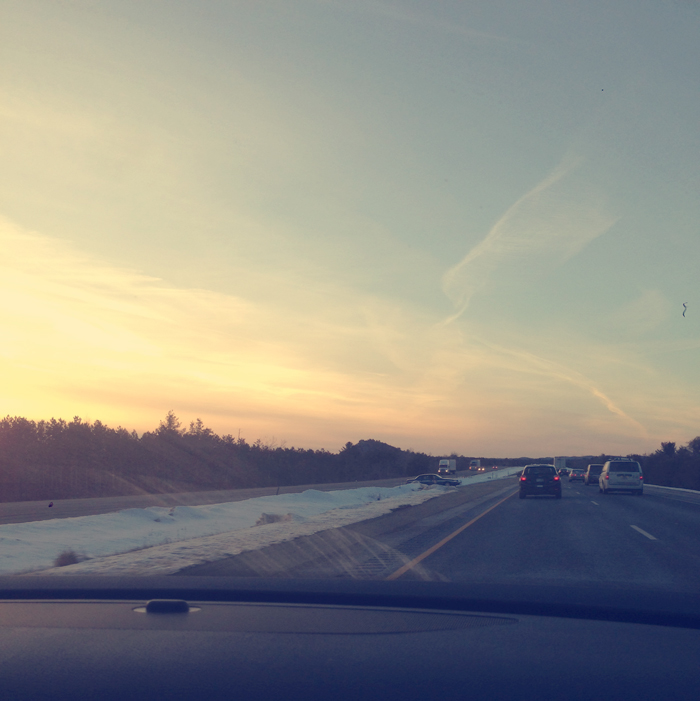 I-94 sunsets don't disappoint.