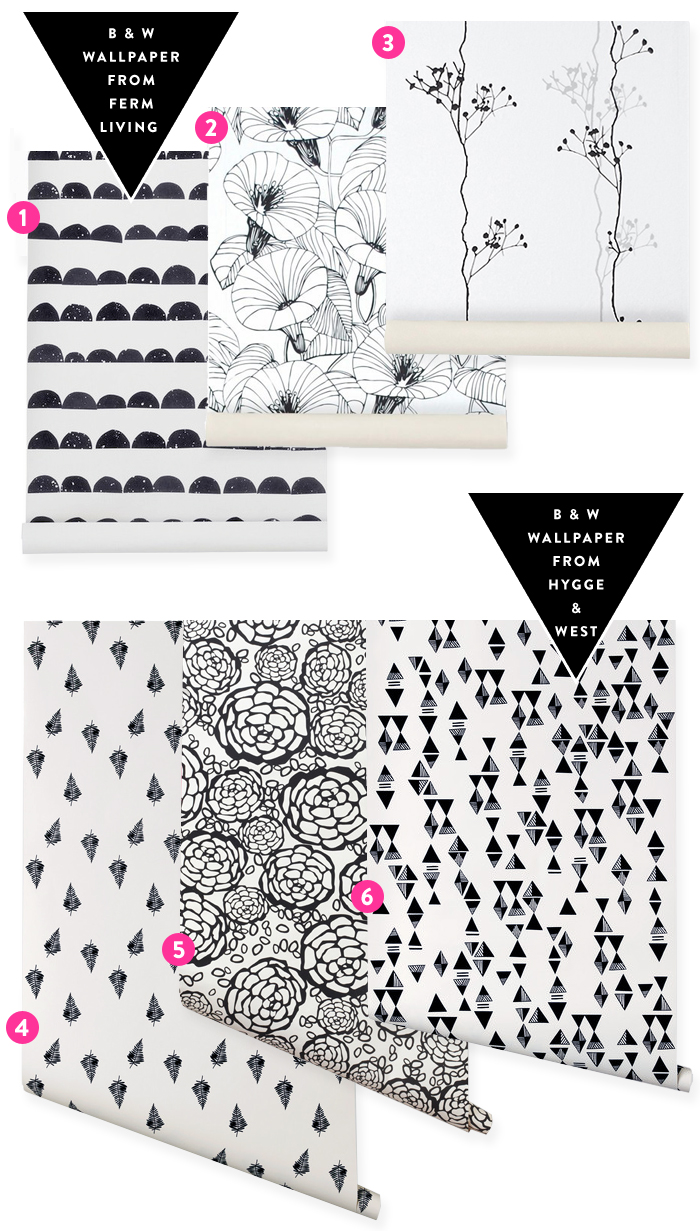 I'm sorry, I'll stop complaining about this awful weather soon, but it does kind of actually sort of have something to do with this post. I would much rather be telling you guys about my garden, or my plants, or the porch, or landscaping ideas, but alas there is none of that to talk about until the spring actually gets here.
For the most part I'm kind of over doing inside projects for the winter, and it's hard for me to get "passionate" or give any thought or serious consideration to any indoor project. I want it to be outside season NOW!
I guess I'm not completely over it, my mind did happen to start wandering the other day as I was chilling in my bedroom. Before I knew it I was considering how great black and white wallpaper would look on the far wall of our master bedroom.
Did you know I love wallpaper? More than I ever thought I was possible even a few years ago. I hope it's one of those trends that never goes out of style like it did in the 90's. I hope designers keep creating amazing wallpaper patterns and I hope to keep adding my favorite wallpapers subtly throughout my house. I also hope skinny jeans are cool forever too, but that's another story.
Anywho, wouldn't a wall of black and white wallpaper would be an excellent addition to the ongoing project we call our bedroom? I had a few patterns in mind, but after looking around the internet I found a few others I love too. It wasn't meant to happen like this, but all of my favs come from one of two places: Hygge & West or Ferm Living.
Who knows, maybe this will be one of my first projects next winter…