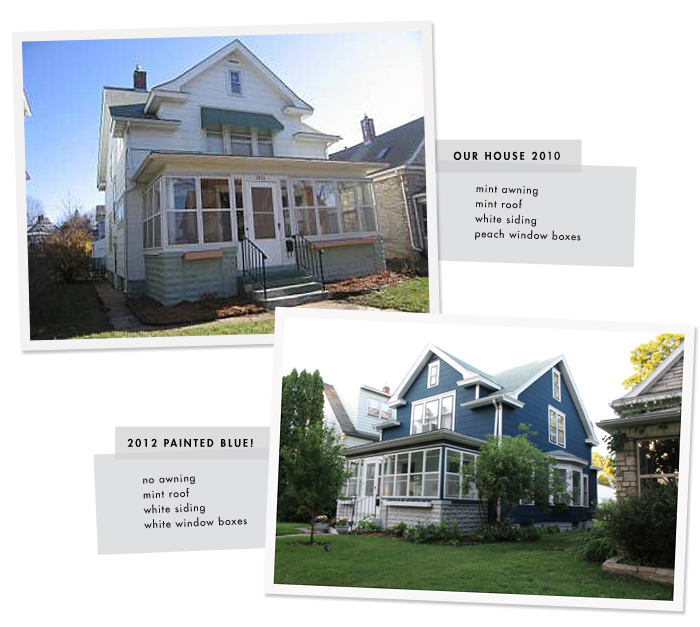 Guys! After years of hating my mint green roof we finally got a new one!! As roof replacement tends to go, it was unexpected. We had a big storm in June, and a few of our shingles blew away. We made a claim with our insurance company and were able to get a new roof! We weren't really prepared to shell out a large amount of cash for our deductible, but this stuff never goes as you plan it, and getting a new roof for a $1,800 bucks isn't something that should be passed up.
I've been pining for a new roof since the day we moved in. I don't know about you, but mint green roofs aren't really my thang, especially after we splurged on a new paint job last year. The house was always so close to looking pulled together on the outside but that green roof was harshing my mellow, man.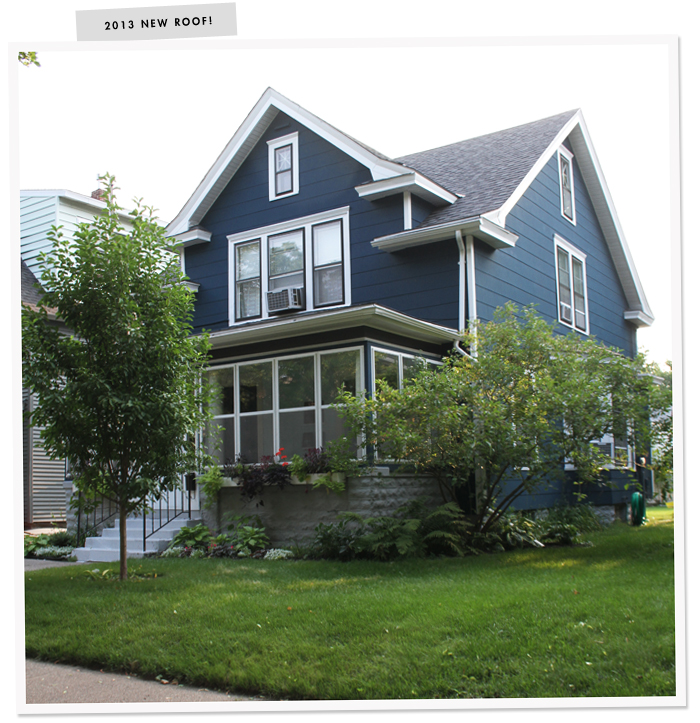 Now we've got this tyte grey ("Harvard Slate", dawgz) roof featuring the newest roof rage – architectural shingles. Now all we need is for our gardens to fill out, our walk and steps to be replaced, a new modern fence, and the curb appeal will be poppin' of the chiz-ain (all that stuff is cool to say, right?).