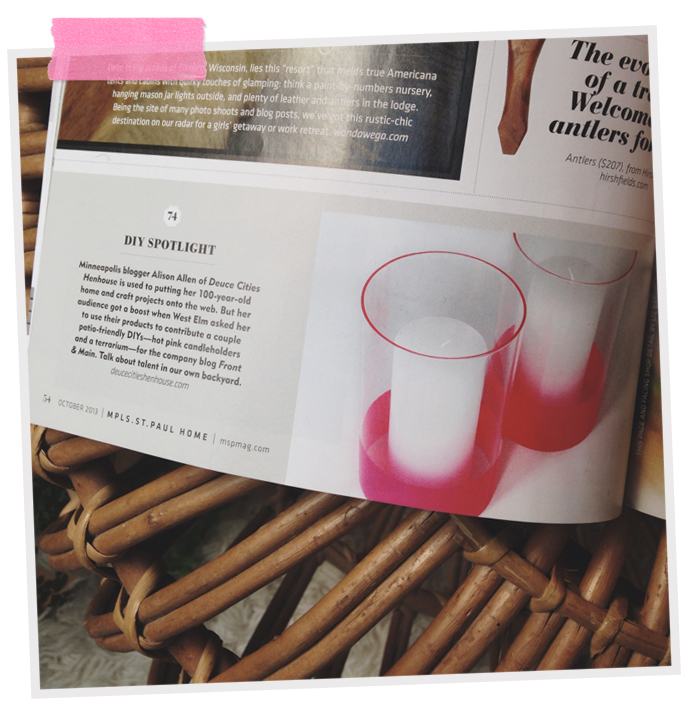 So, I got my first even mention in a magazine – and I'm pretty stoked about it. The local rag, Mpls – St. Paul Magazine has a Home & Design issue out, and I was included!
They spotlighted my DIY I did for West Elm earlier in the year, you can check out my color dipped candle shades and terrarium here in case you missed it.
If you're interested in checking out the issue, you can pick it up at select locations around town, or order it through the magazine's website. There's lots of inspiring designers and homes featured in the issue, so grab a copy if you're local.