Guys! We are the proud owners of a fully functioning kid lair!
Finn (my 5-year-old) and I worked our butts off over three afternoons last week to get the bunk bed put together, and we did it. Finn did half of the work, he insisted. In his eyes, building the bunk bed was like building a giant Lego set. He was in heaven – he lives and dies by instructions and rules, and he couldn't get enough of putting this bed together.
His dad has a bit of a hard time with spatial reasoning and general construction principles, and he couldn't be prouder that his son is "not like him in that way." He likes to call it his Forrest Gump moment.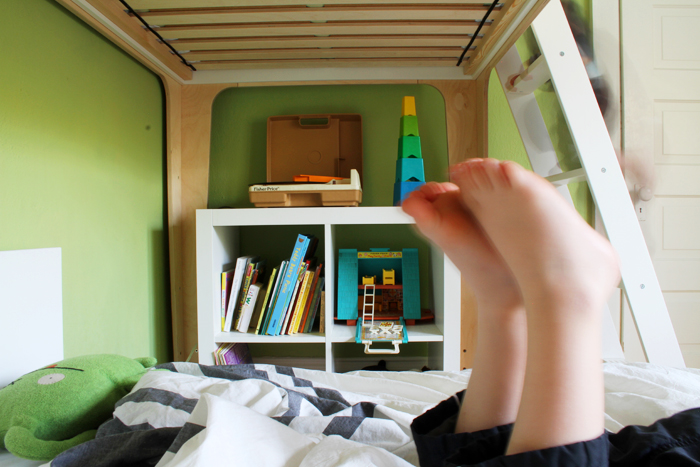 Finn and I moved the 2×2 Expedit bookshelf from Gus' room into Finn's room and positioned it under the bunk bed. We stocked it full of his favorite books and record collection. Right now his favorite jam is the California Raisins record, but he calls it "The Bean Band," obviously.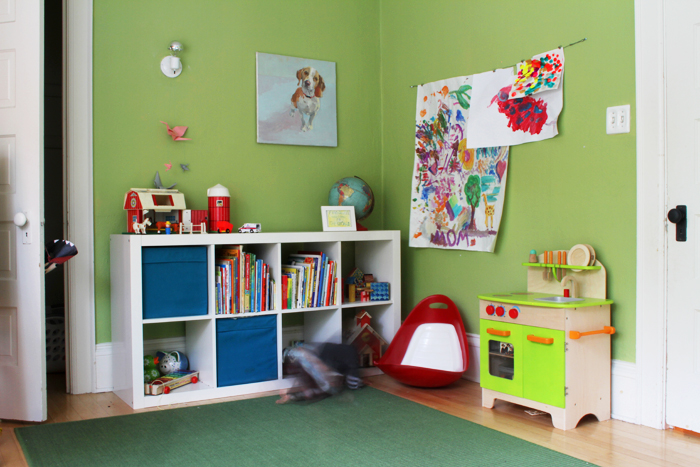 Overall, the room is nowhere close to being done, my mind and body only have time for finishing (ha!) the kitchen, and until then everything else falls by the wayside. I organized the "play side" of Finn's bedroom as best I could, but there is still a lot more that needs to be done before this room has officially moved on to the next phase of its life. There needs to be a lot of editing, a bit maturing, and thoughtful furniture and art placement. For now, this is how it will sit.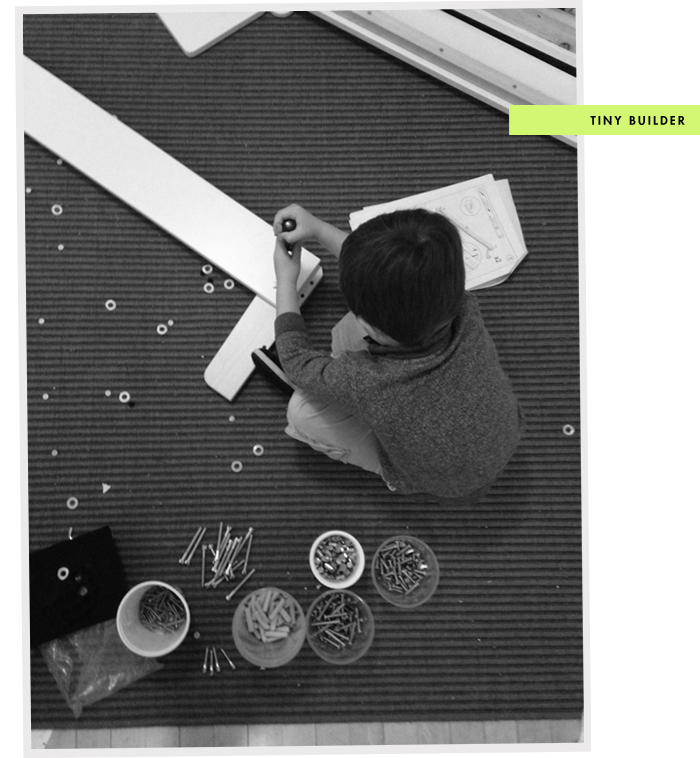 Isn't he the best? So dedicated to making this bed. I love him.