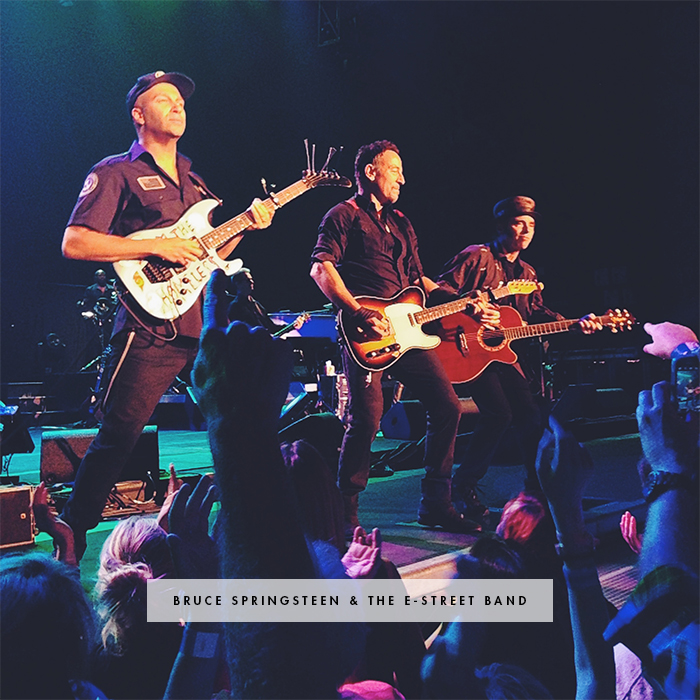 Jeff and I took a quick getaway this weekend to see Bruce Springsteen in Atlanta. It had been 18 months since the last time we had seem him. It's obvious that Bruce doesn't have his priorities straight. I mean, he's spent that entire 18 months touring the globe, and it didn't even seem to bother him that he hadn't seen me even once. Come on Bruce, what gives?
When the band announced US dates we knew that we were going, somehow, someway. Hot-lanta is easy to travel to from from Minneapolis, both are Delta hubs so tickets were affordable and flights are frequent. The show was on a weekend – it was a no-brainer.
The show was amazing! Bruce was a bit under the weather but decided to make it awesome for us by playing some deep cuts, incredible covers, and the best jamz from The River album, rather than running around the stage like a wild man (his typical steeze). It was super awesome and maybe even one of the best setlists of the entire tour.
Our luck still hasn't run out, and we somehow manage to always get reasonably close in the pit. We were within high five distance of the band again! We were with a good group of fans, got to meet up with some of our old "Bruce Buddies," and got friendly with new Bruce pals from Chattanooga. It was a great night! I always want more though, hopefully additional tour dates will be announced sometime in the coming months, fingers crossed.
I've only briefly been to Atlanta in the past. I suppose this visit was brief too, but we did get a bit of time to walk around the city, enjoy some tasty food, and spy a glimpse of spring. Holy cow, you Atlanta folks! I thought we had trees here, but you guys really live in a forest. Way to go on the beautiful lush city!
Now we're home again, yours truly is sick with an intense cold, and it's forecasted to be stormy and chilly all week. We're still waiting for spring, but at least we got a little taste of summer. Shout-outs to my folks for spending the weekend with our boys – can't thank you enough!