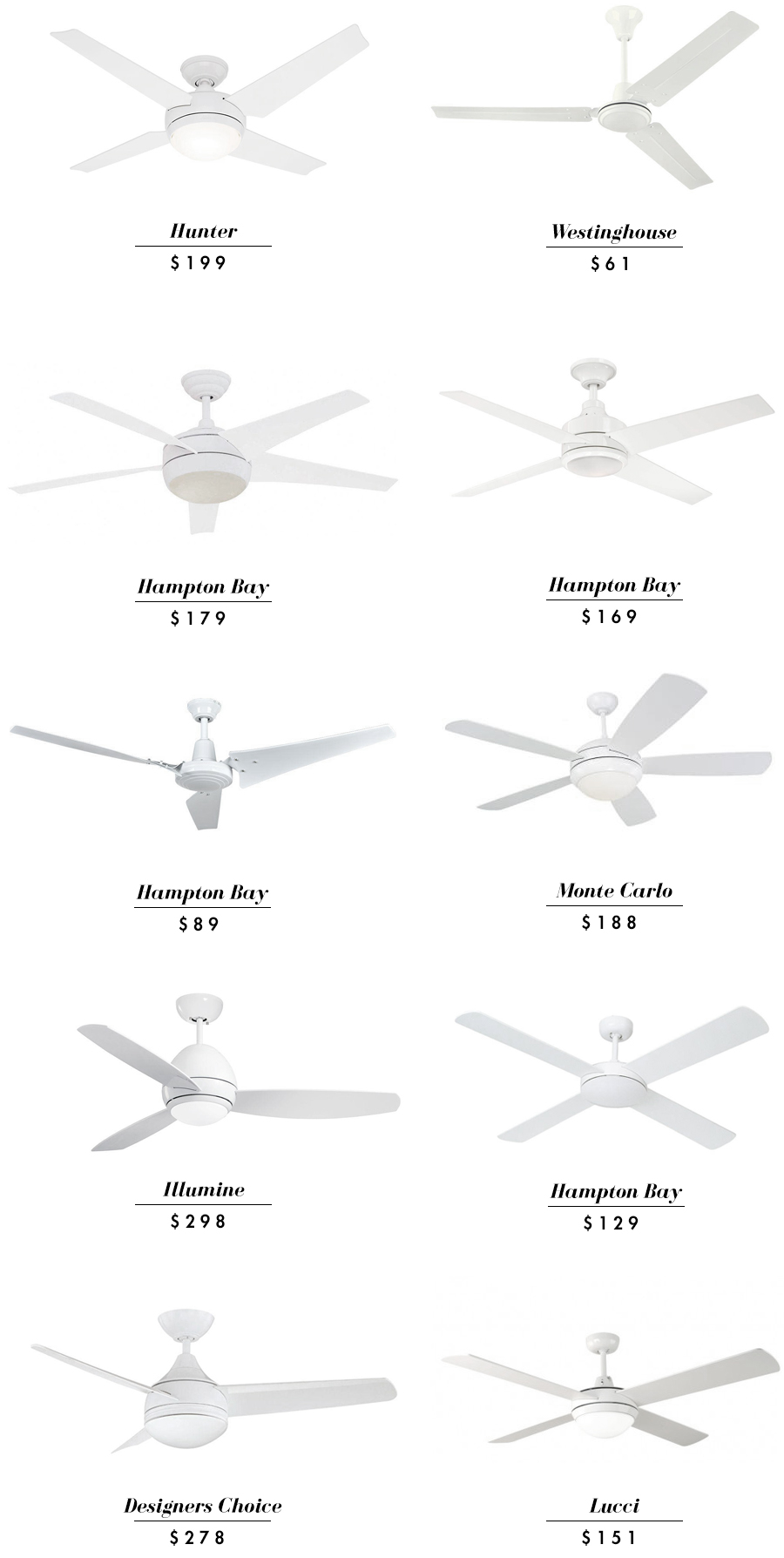 Friends! There is something that you may not know about me… I love sleeping with all of the fans on! Dudes, I am not even kidding around here, this is serious business! Not only do we have two ceiling fans in our master bedroom, but we also have an oscillating fan to boot. It's just the way it is. Don't judge.
I never had the problem of needing a constant breeze in our bedroom prior to moving into our house. Our current bedroom just happened to come with two junky old ceiling fans with faux marble fan blades, and even though they were so ugly and gross, it didn't take me long to learn to love them. Fans just lull me to sleep now, I'm like a super lame baby who needs its blanket – so wut?!
But wait! I can justify this craziness, the fans are actually practical! They keep the second floor of our house cool in the summertime, and warm in the winters – so now you can't hate me because they're sensible and economical. It just happens to be a bonus that they just feel so nice to lay under while I fade off into unconsciousness. There is absolutely no way we could live without them, even though I know they are the ugliest objects you could ever affix to a ceiling.
So I'm in need of a matching set of somewhat affordable, somewhat attractive, white ceiling fans. I can't make this bedroom pretty and leave those ancient-ugly-beastly-fans on my ceiling. I can however make my bedroom pretty and replace old fans with newer, cleaner, kinda-sorta cooler fans. Here's my top 10 list for affordable big box store fans, all of which can be found at The Home Depot (it's my local big box). Now I just gotta pick one.
I'm a breeze junky, what are you, a hater or a lover? Come on now, don't be shy.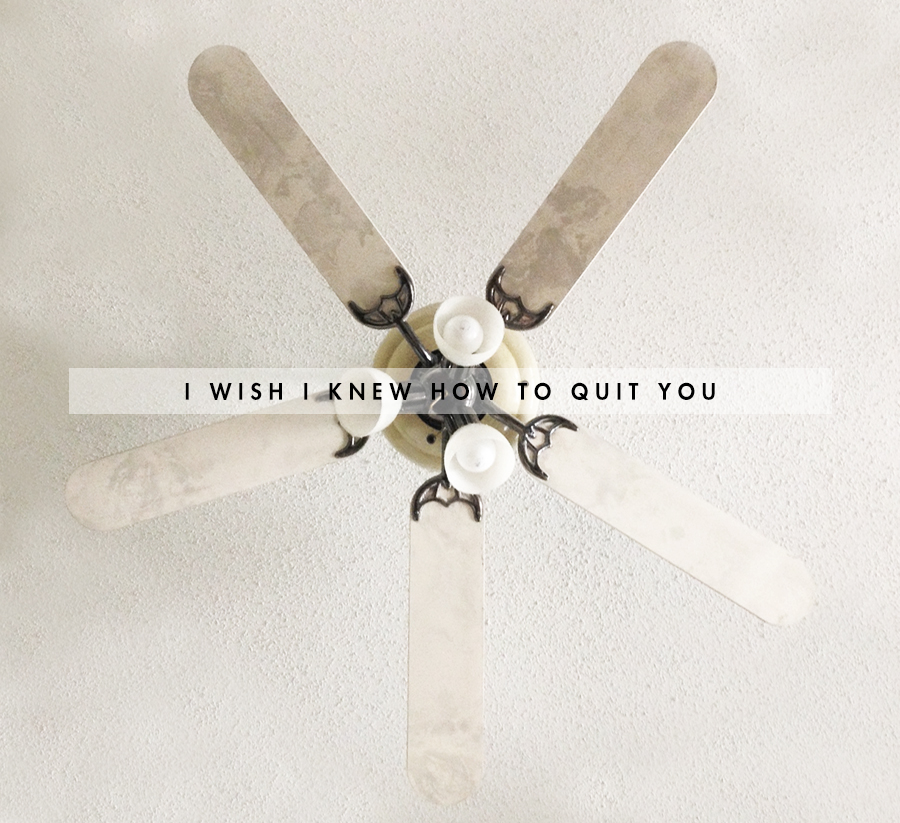 Cool Thing Alert
Also, on a side note. My internet friend, Daniel is starting a new adventure over on his site manhattan-nest.com. If you guys don't already read his blog you should – especially now! Not only has he lovingly updated his Brooklyn apartment he's also spent the last year renovating his 1895 Kingston, NY home DIY style. Now he's branching out, investing in his burgeoning neighborhood, and planning a home renovation down the street. There should be lots of great blog posts in the coming months, so get with it and start following along already!