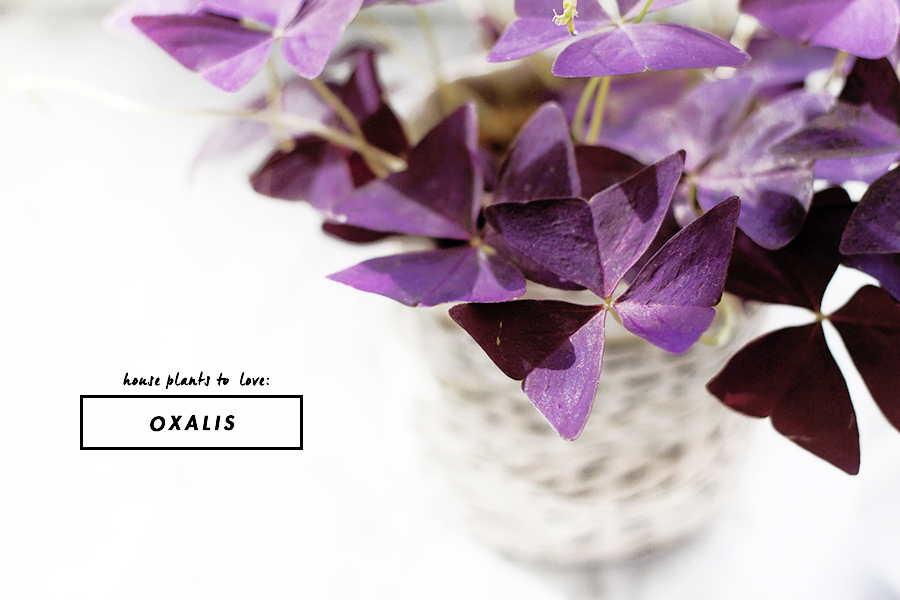 Whazzup! I thought it might be cool to do this thing where I share with you guys my favorite house plants. What da ya think? I know a lot of people feel intimated by plants, but I don't think a brown thumb should be anything that prevents someone from trying. I've killed so many plants in my day, and I'm sure I have more to kill in my future. I always see it as a learning experience; did I give a plant too much water, not enough sun, etc. Then I replace it and move on, taking what I've learned and applying it to the next one.
Today I'm sharing the Oxalis plant, it basically looks like a giant purple shamrock, is one of the more forgiving plants I've encountered, and you guys, the shape of the leaves are pretty endearing. The plant is not your typical root based house plant, instead it has bulbs. The bulbs are the reason why these things are hard to kill. Forget to water your plant? No biggie, it might shrivel up and wilt, but the bulbs are still alive and will regenerate new leaves as soon as environmental conditions improve. These plants also look great in a window box, and as soon as it warms up, I'll be moving mine outside for the summer. I would highly recommend this plant to someone who is a bit shy of taking the plunge into plant ownership.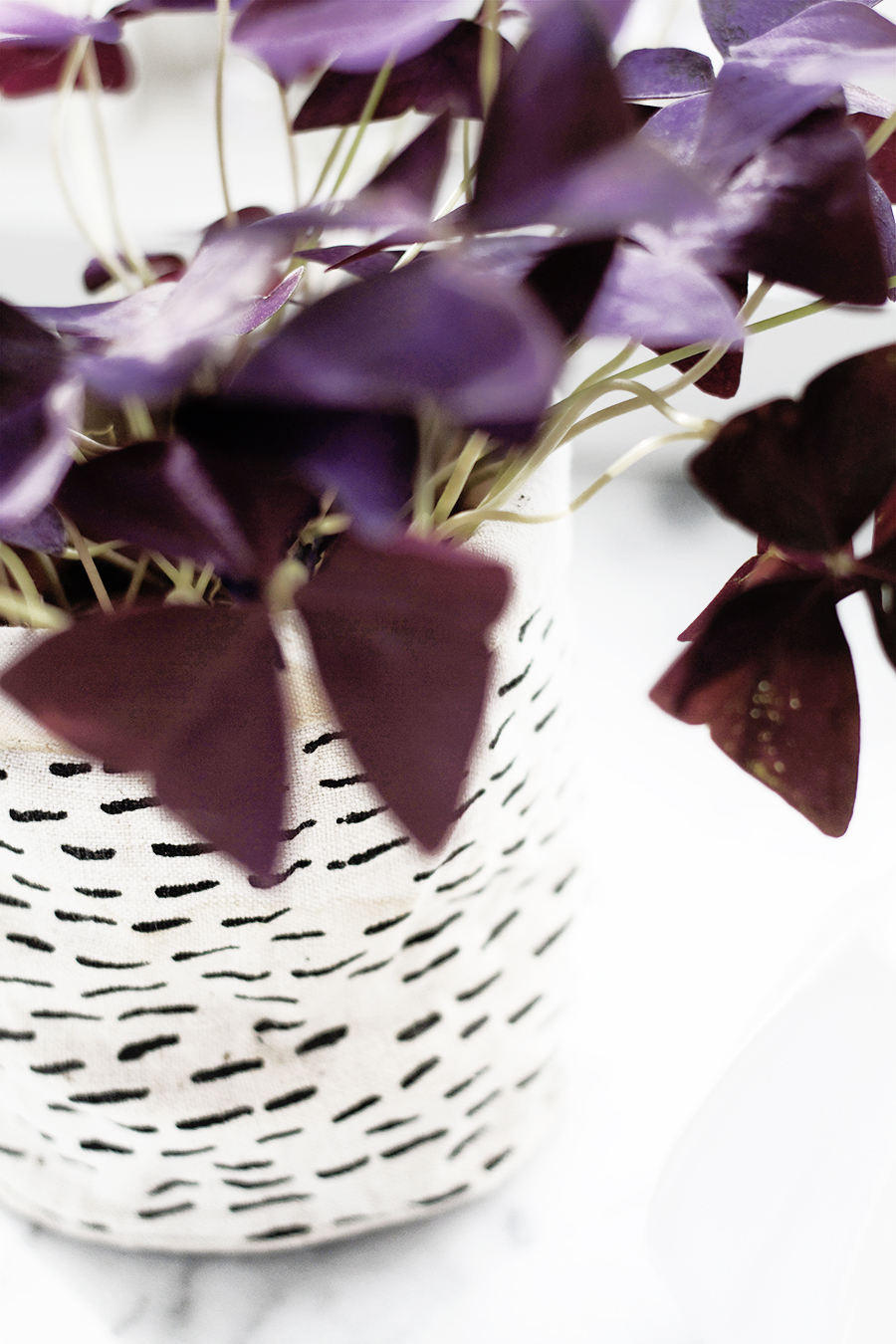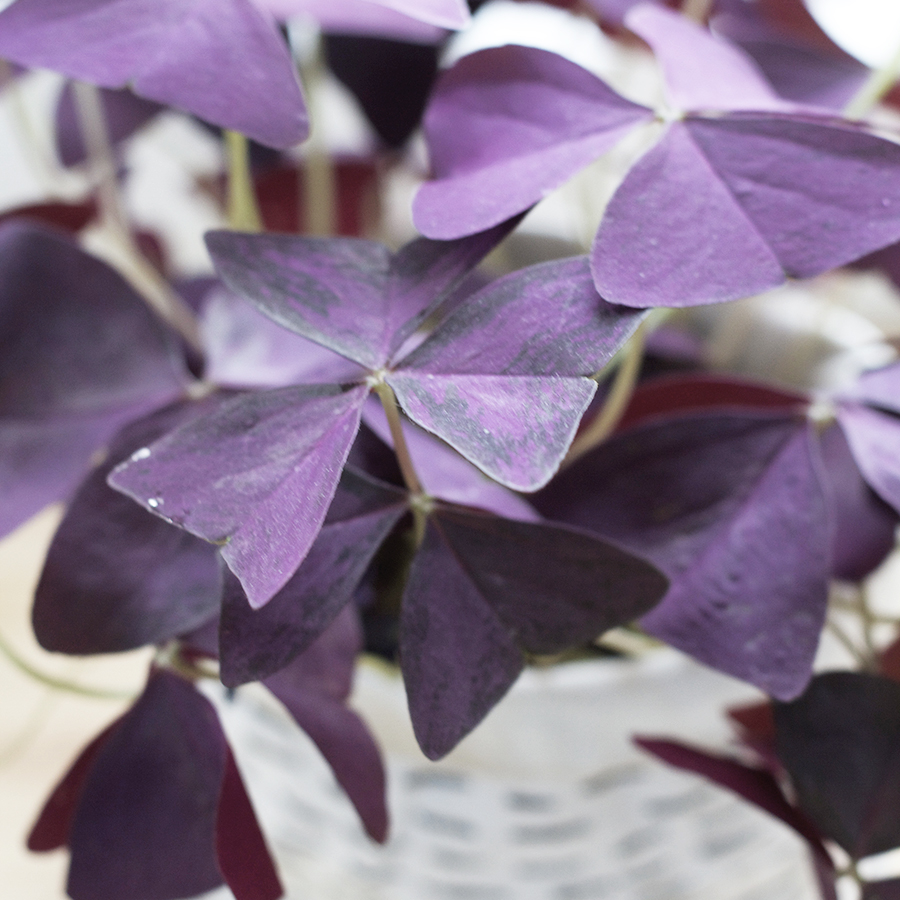 Light:
Not fussy, but bright light is best.
Watering:
Water the plant regularly soaking the soil, wait until the top layer of soil dries out before re-watering. This plant isn't picky though and can survive if a watering is skipped.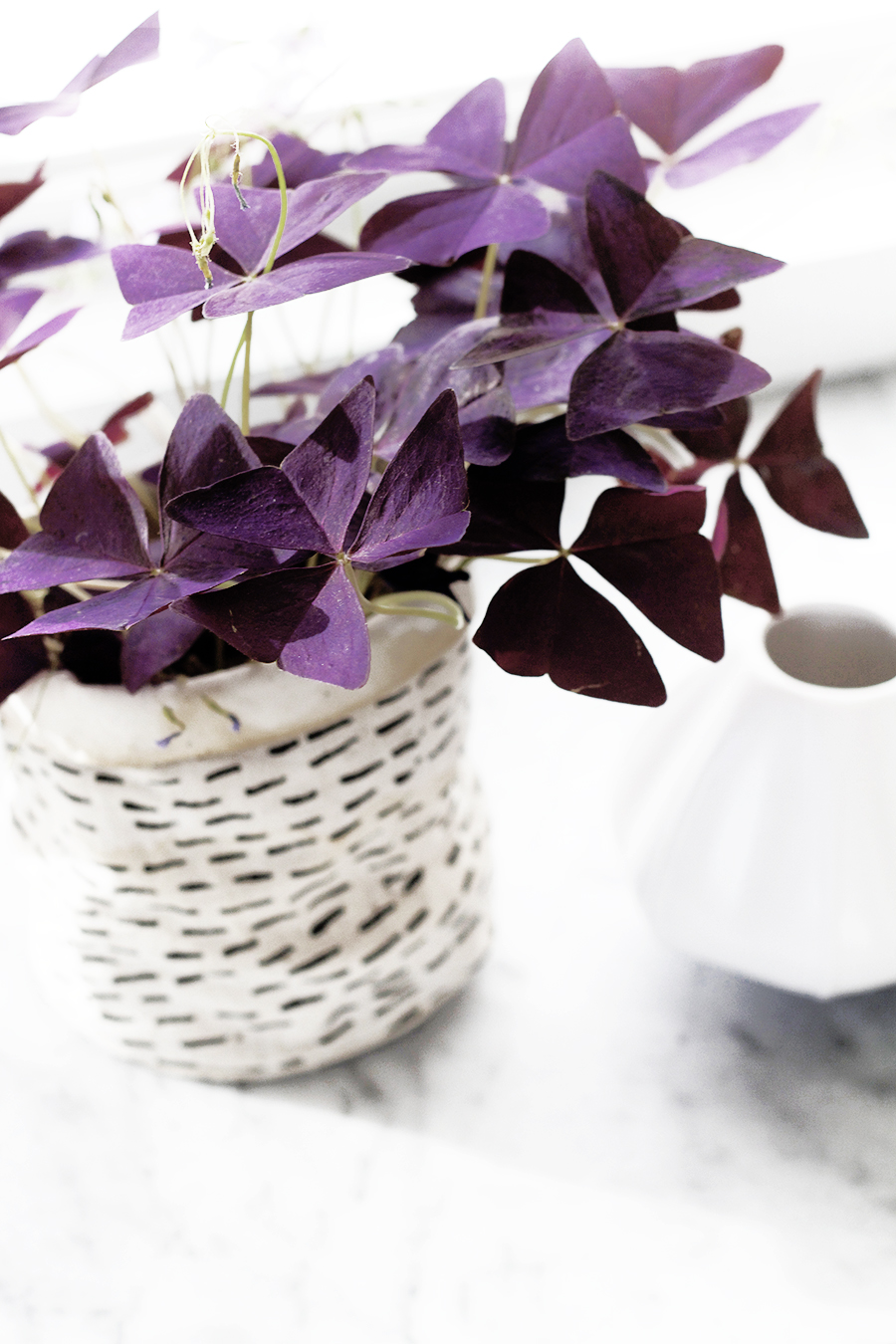 So let me know what you think about this mini series? I've learned a thing or two about taking care of plants and I'd be happy to answer any questions you guys have.
Planter can be found over here!