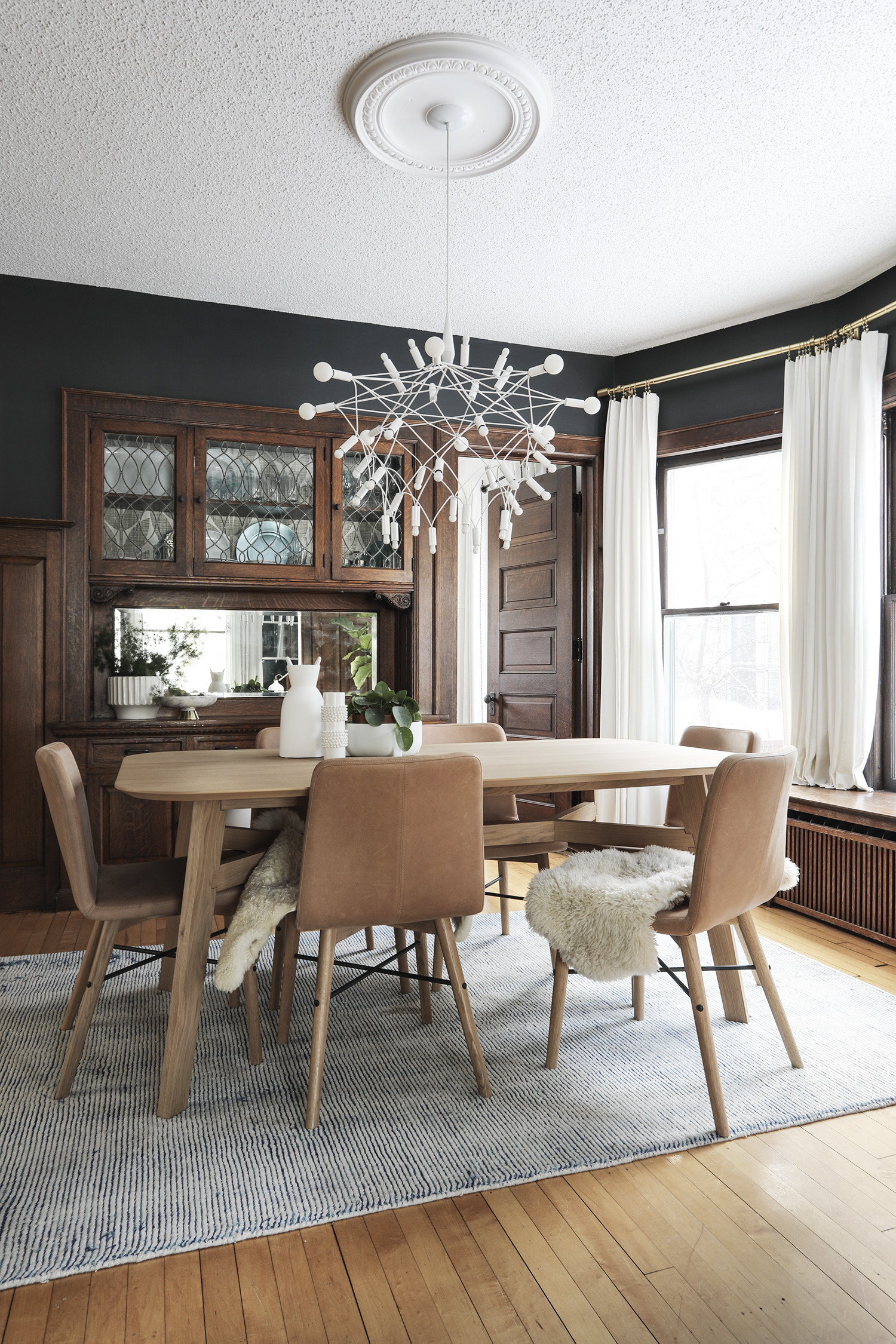 I am so excited to share with you guys my dining room refresh! Bing! Bing! Bing! Our dining room has seen few big changes over the year. We moved into this house with a mid-century dining set and no real plan. I love our vintage Drexel dining set but after ...
Read More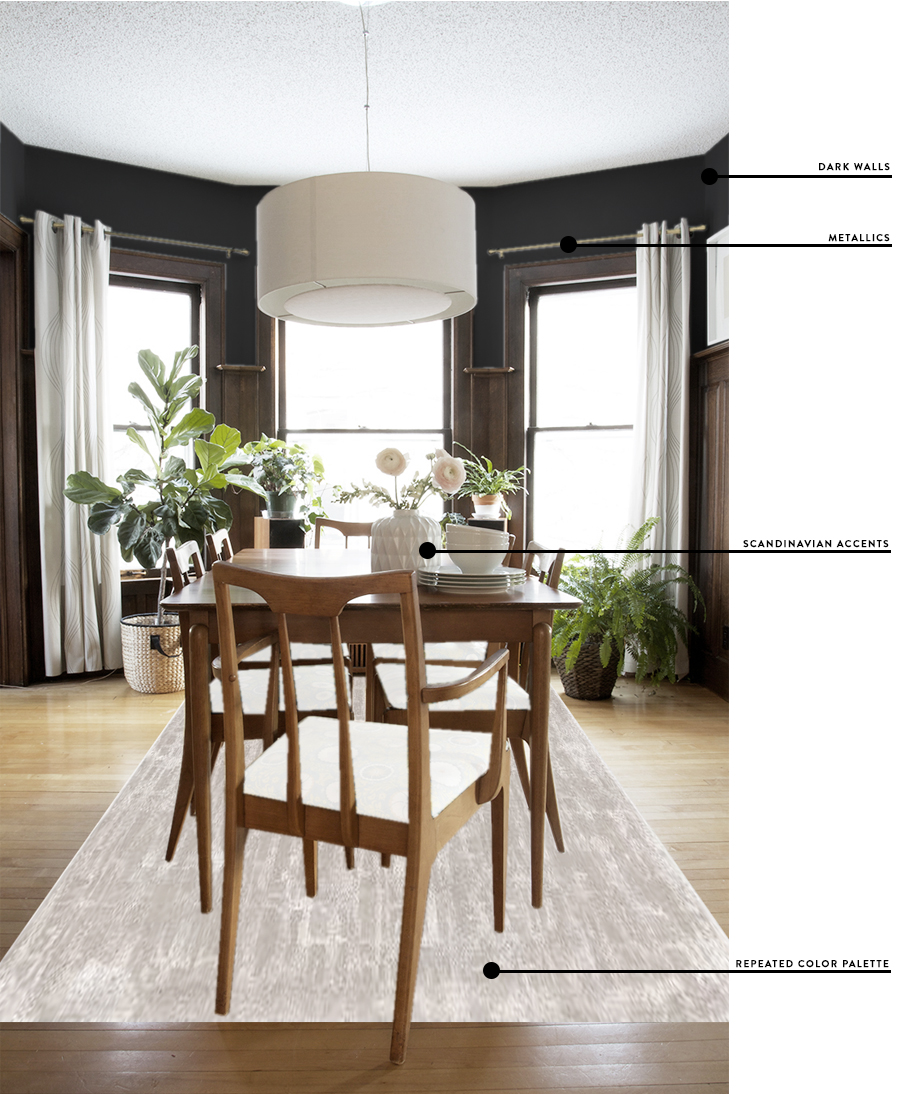 I'm back to my seasonal need to tweak everything inside the house. This happens every fall, it's that whole nesting thing. Our time outdoors is limited, daylight is waning, and we begin to nestle into our winter ways (I'm so damn poetic today). We spend a lot more time in ...
Read More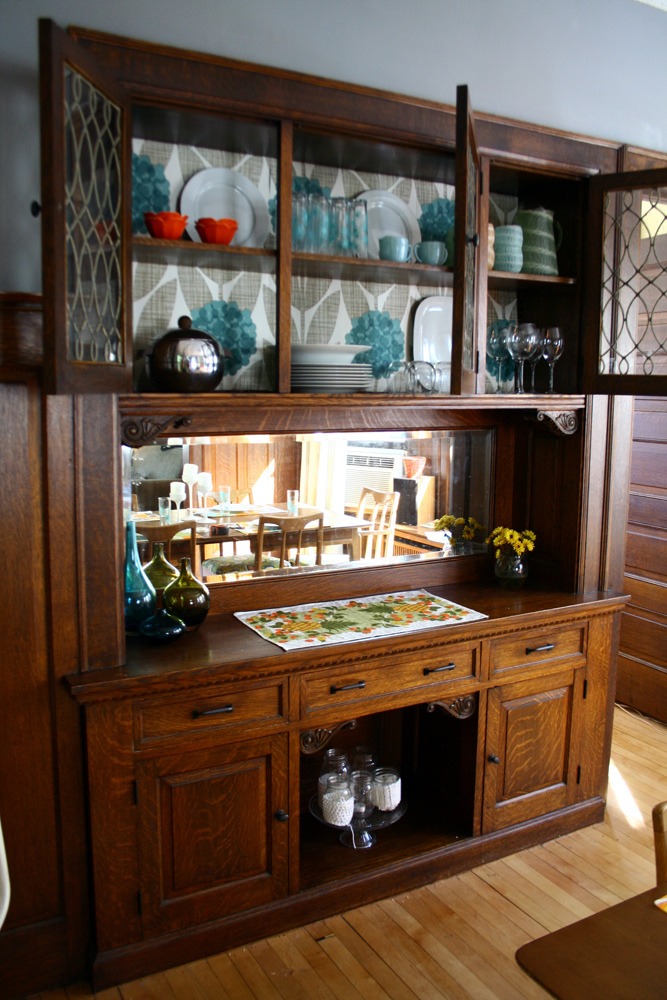 I've been meaning to organize the built-in buffet cabinet in our dining room for some time, it's been set up the same way ever since we moved in, straight from the moving boxes and into the buffet. It's seems like I should've done this a long time ago since it's ...
Read More
Last weekend I started to work on one of my many 2019 goals. I began the facelift of our dining room by installing curtains in our bay window. This is something that I've wanted to do for sooooo long. I was always paralyzed by how to actually go about installing ...
Read More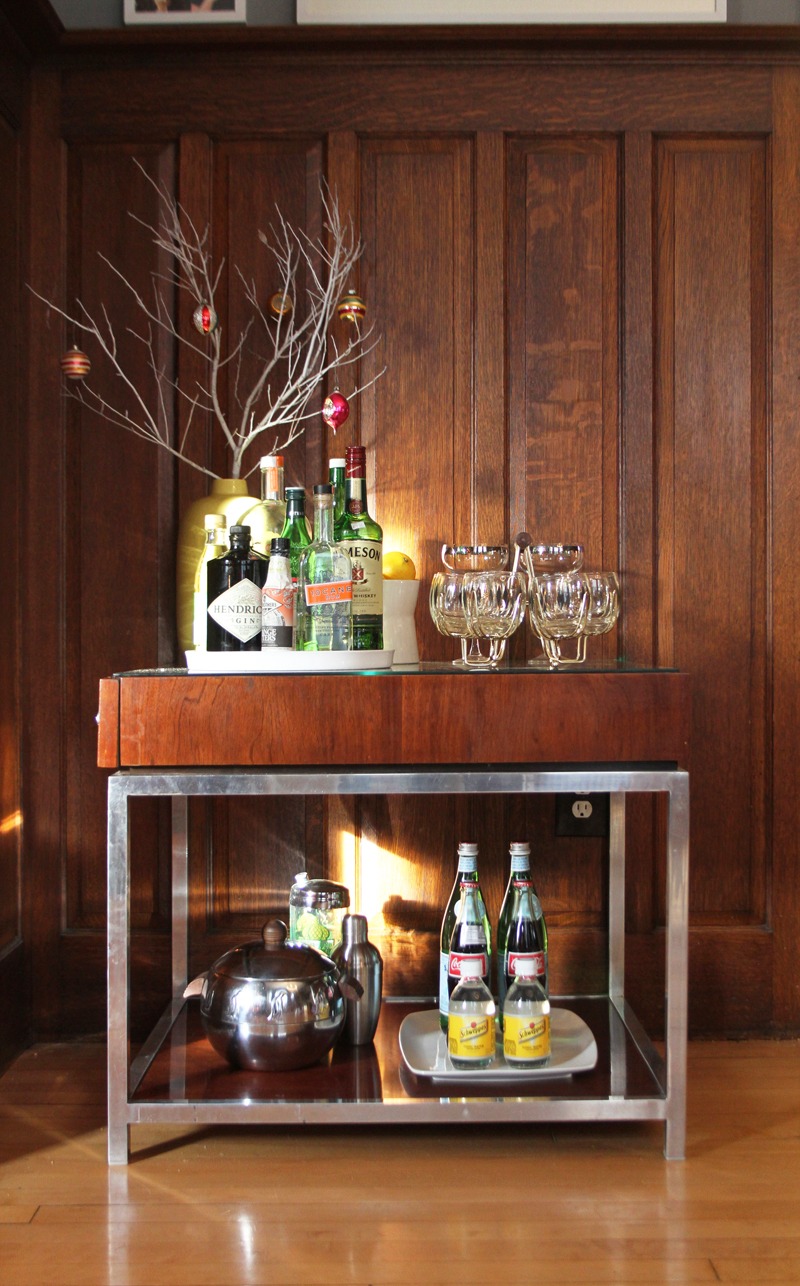 Cool, I am excited! It's holiday time, and that means party time! In anticipation of all the impending imbibing I will be taking part in the coming weeks, I took it upon myself to put together a nice little bar cart (table). If you recognized that bar table as the ...
Read More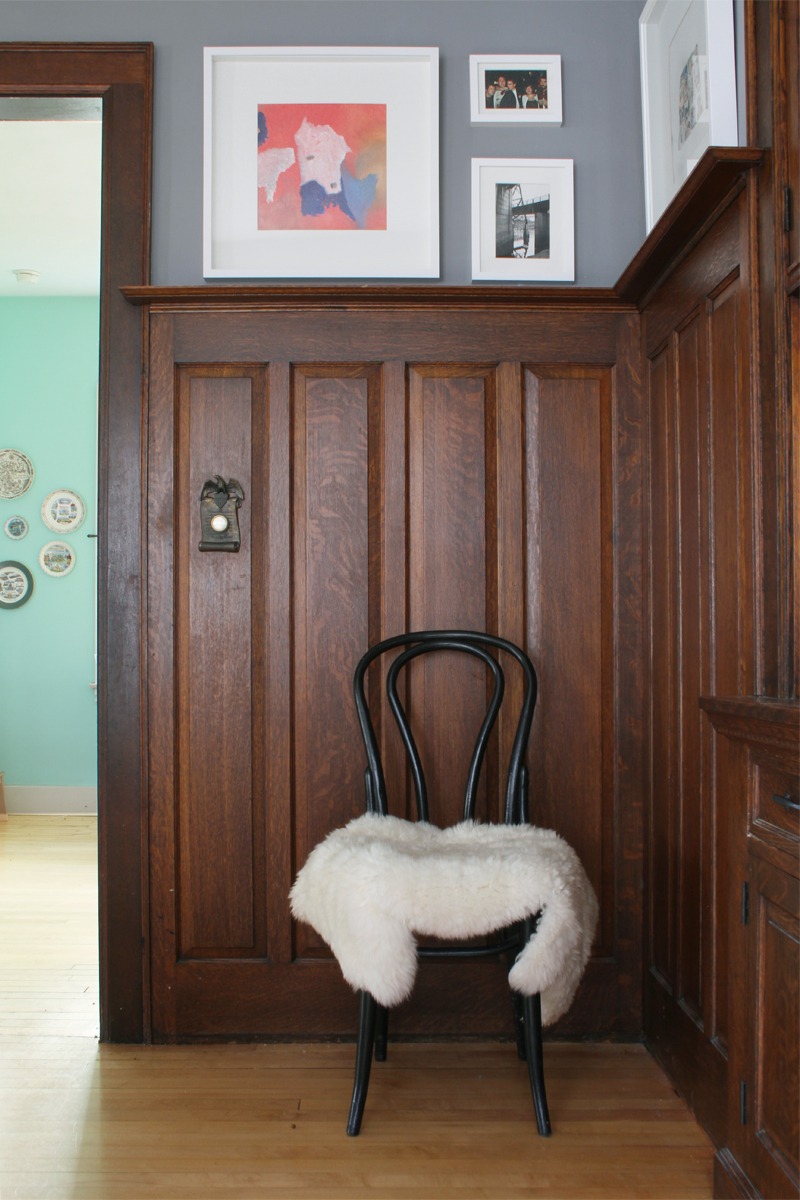 Well all this reupholstering of dining room chairs has me in desperate need of getting my dining room a smidge bit more put together. This room has been driving me crazy since we moved in. It's the paneling, it's nice, but it's dark and it gets in the way of ...
Read More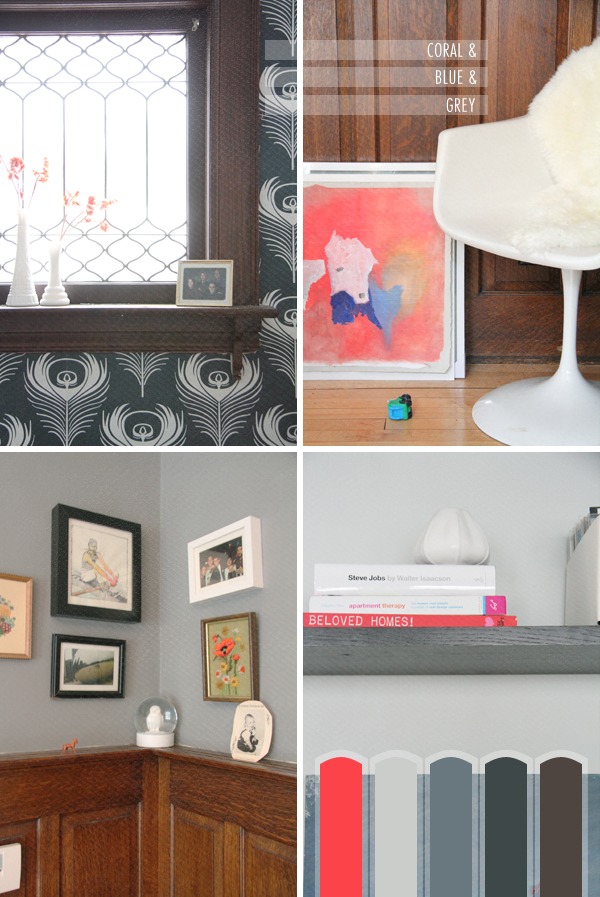 I had taken a few photos around the house this weekend thinking I might try and do a post called "Inspired by the Royal Tenenbaum's" or something weird like that, but when I went back to look at them this afternoon I realized that they weren't really that Tenenbaumesque (which ...
Read More