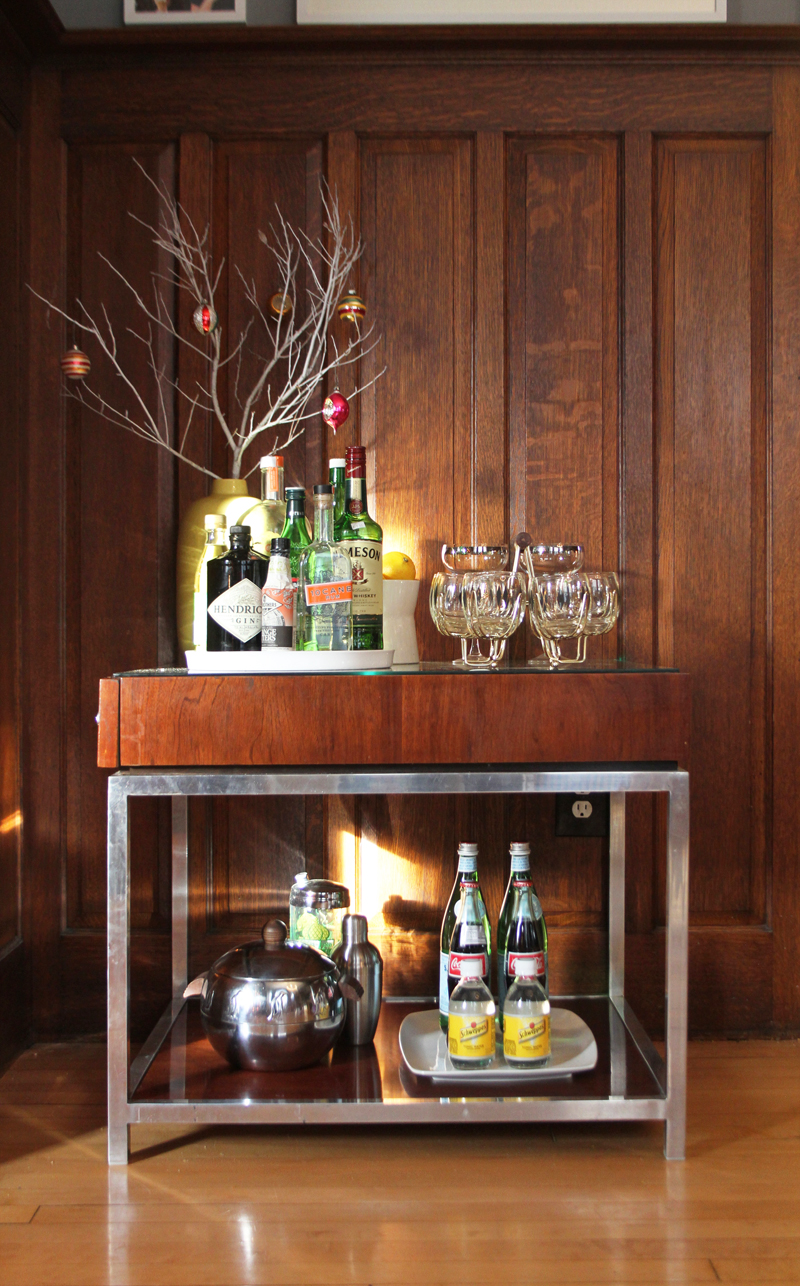 Cool, I am excited! It's holiday time, and that means party time! In anticipation of all the impending imbibing I will be taking part in the coming weeks, I took it upon myself to put together a nice little bar cart (table).
If you recognized that bar table as the side table from the living room you win! This poor table is currently homeless because we have a huge Christmas tree taking its place next to the couch. What does a girl do with a side table just roaming around her house?, well I will tell you what… She makes an awesome bar out of it, duh.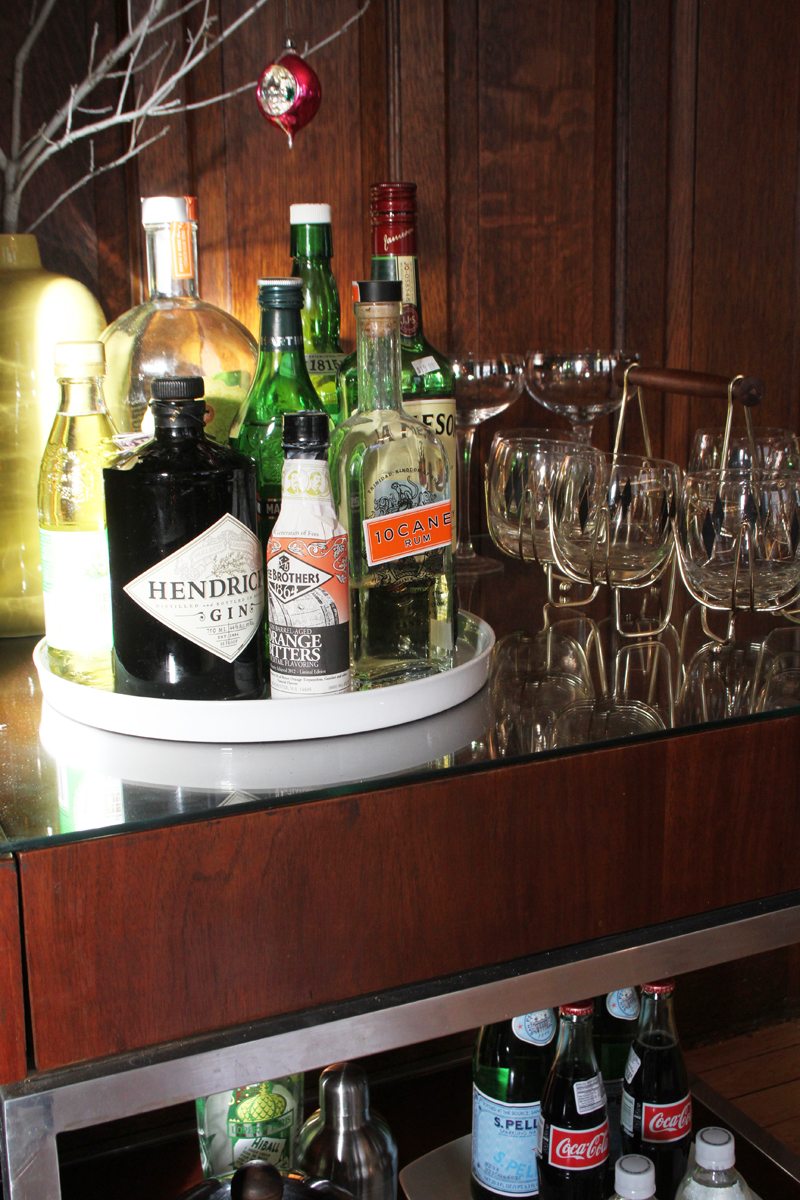 I am a hoarder of glassware, just ask my dining room buffet. It's brimming with the stuff. So, it was easy for me to go through and find my most favorite tumblers and champagne coupes to put on display. Guess what? I also hoard booze, and it was even easier to open up the liquor cabinet and find the prettiest bottles to put on my circular white tray. Booze and glassware just happen to be the two key ingredients to making a cocktail, and to making a bar, so yeah, this is all coming together pretty nicely.
Other things you may consider getting for your bar include; cocktail shaker(s), an ice bucket, a citrus zester, some lemon and limes, a mortar and pestle, a large assortment of glassware, and don't forget the mixers such as tonic water, soda water, sparkling water, coke, and lime juice.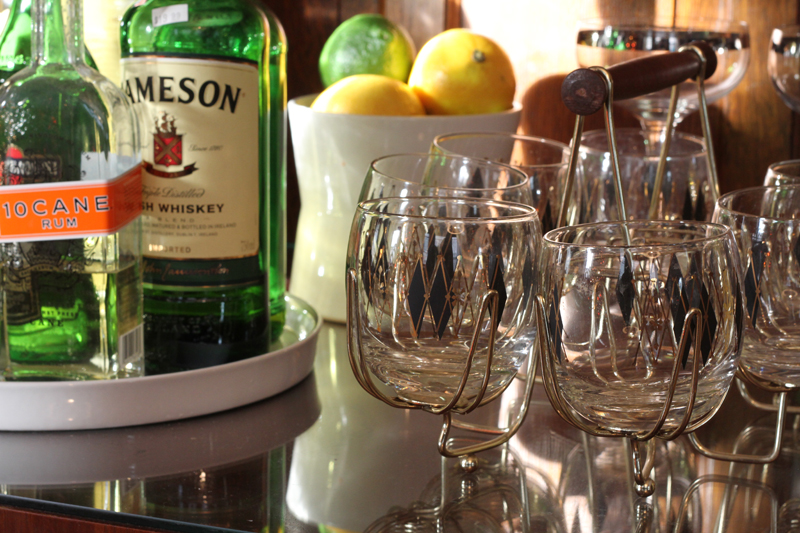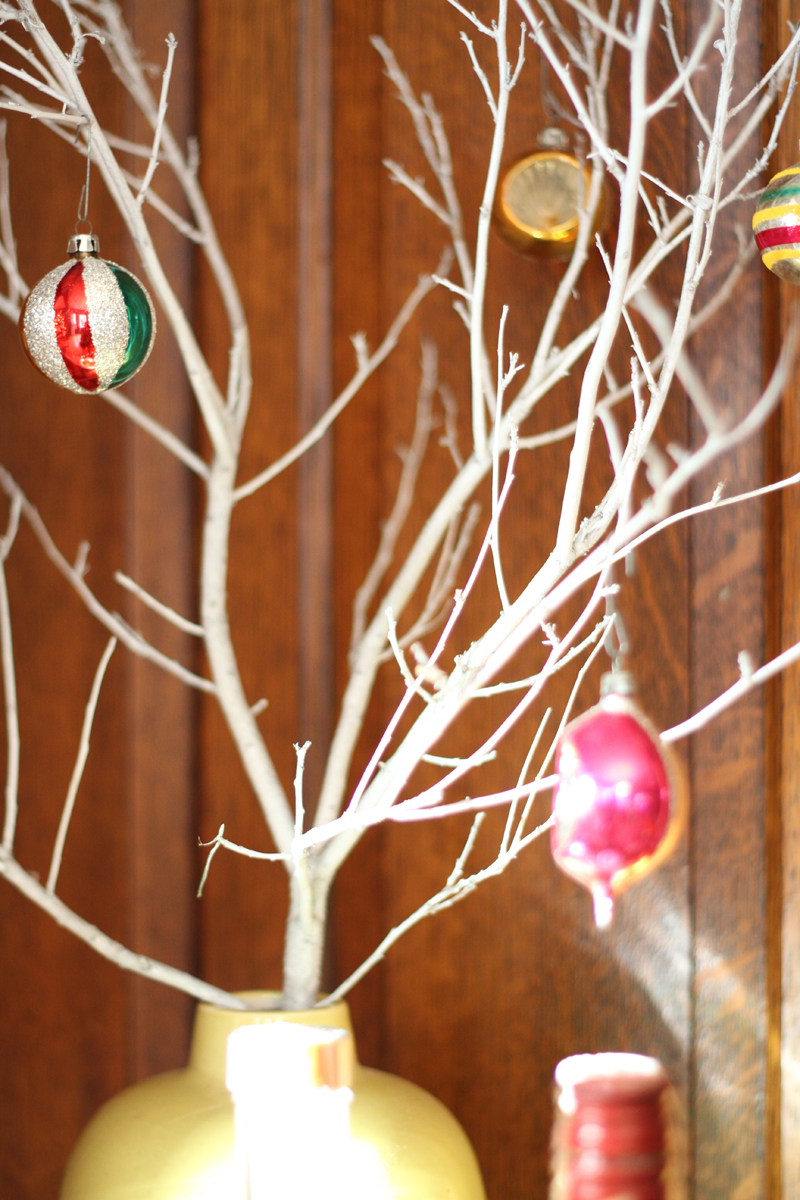 Finally, to add some holiday vibes and bring in some height I painted this stick white, put it in a vase, and threw some ornaments on it. Total tyteness achieved! A holiday bar cart that's just waiting for a party, guys!