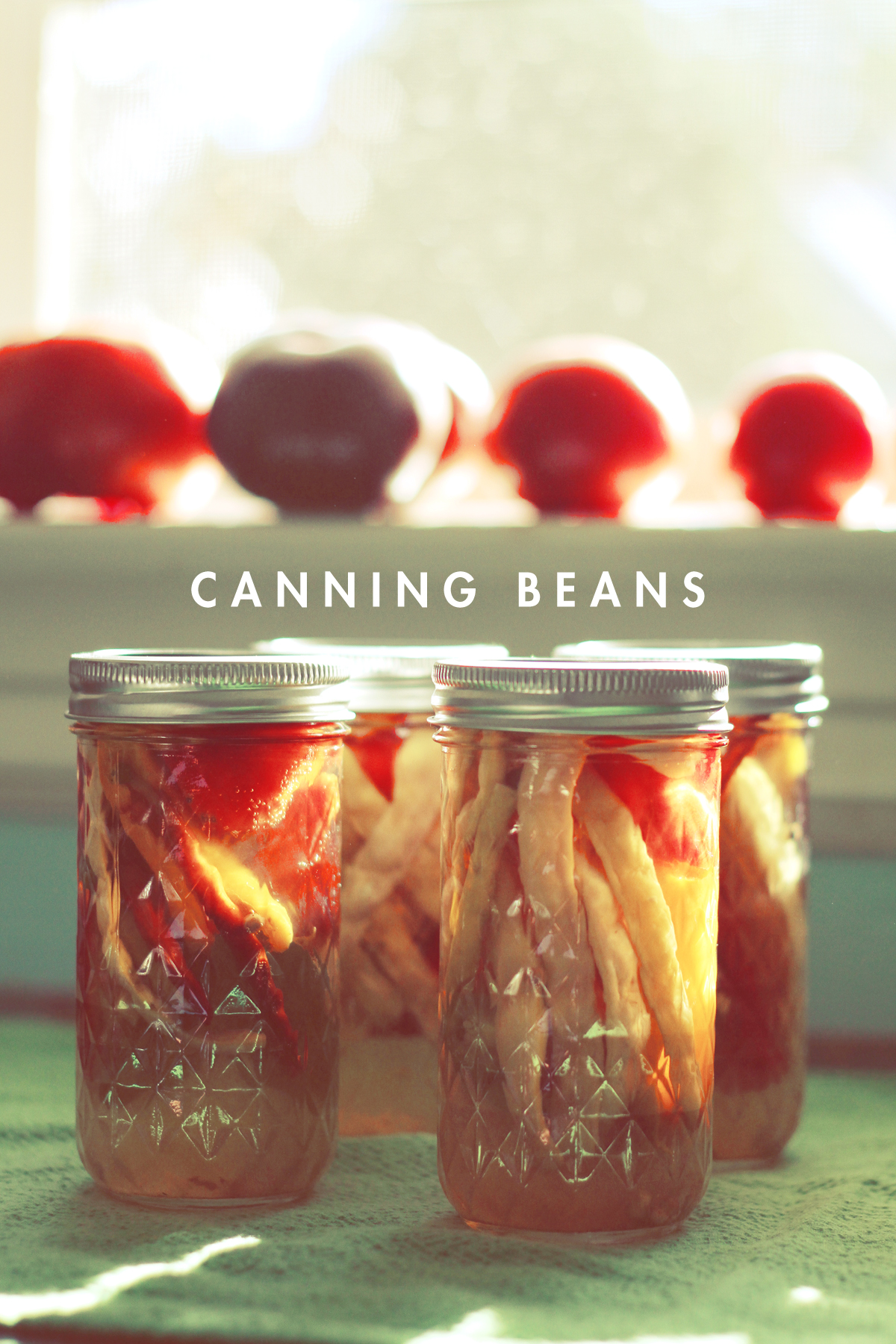 Like I said in a post last week, our garden is becoming the ultimate bloody mary bar, at least that is what it aspires to be. I really want to can home made bloody mary mix by the end of the summer as well as spicy pickles, beans and peppers as bloody garnishes.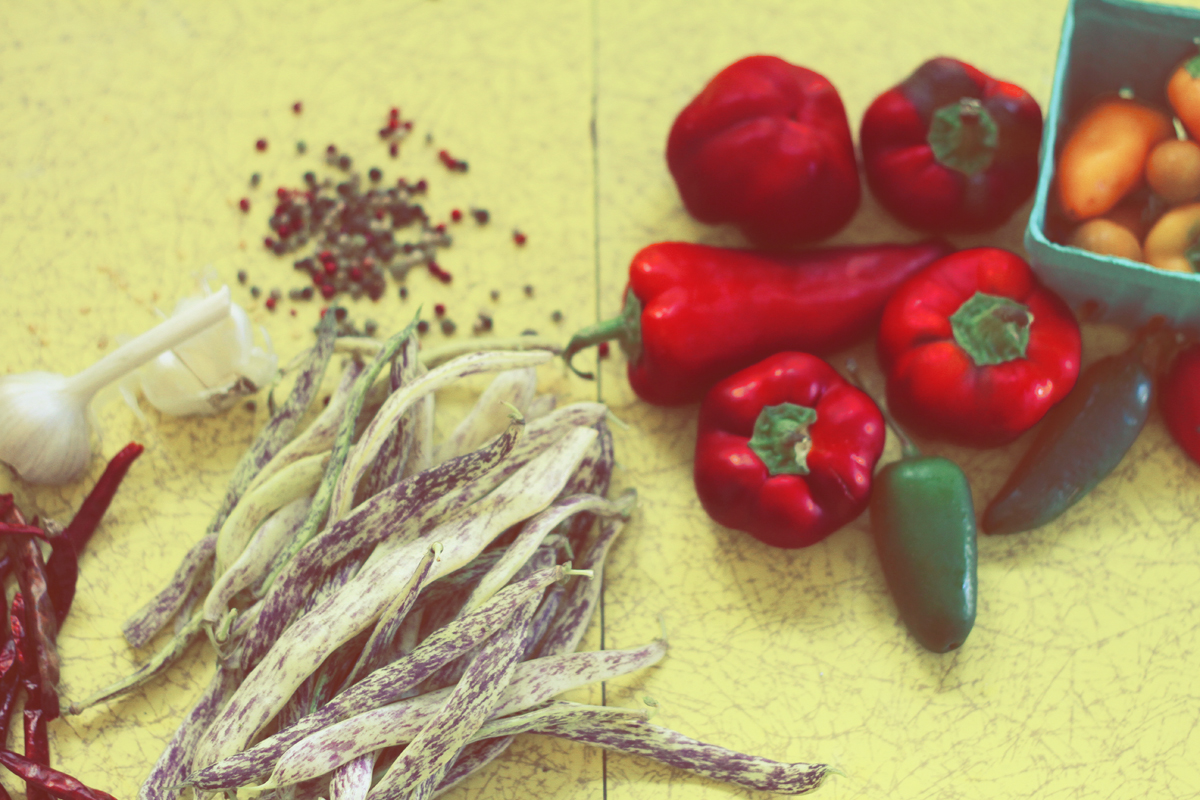 Our CSA box last week came fully stocked with Dragon Tongue Beans, garlic and an assortment of peppers. Obviously it's bean time!!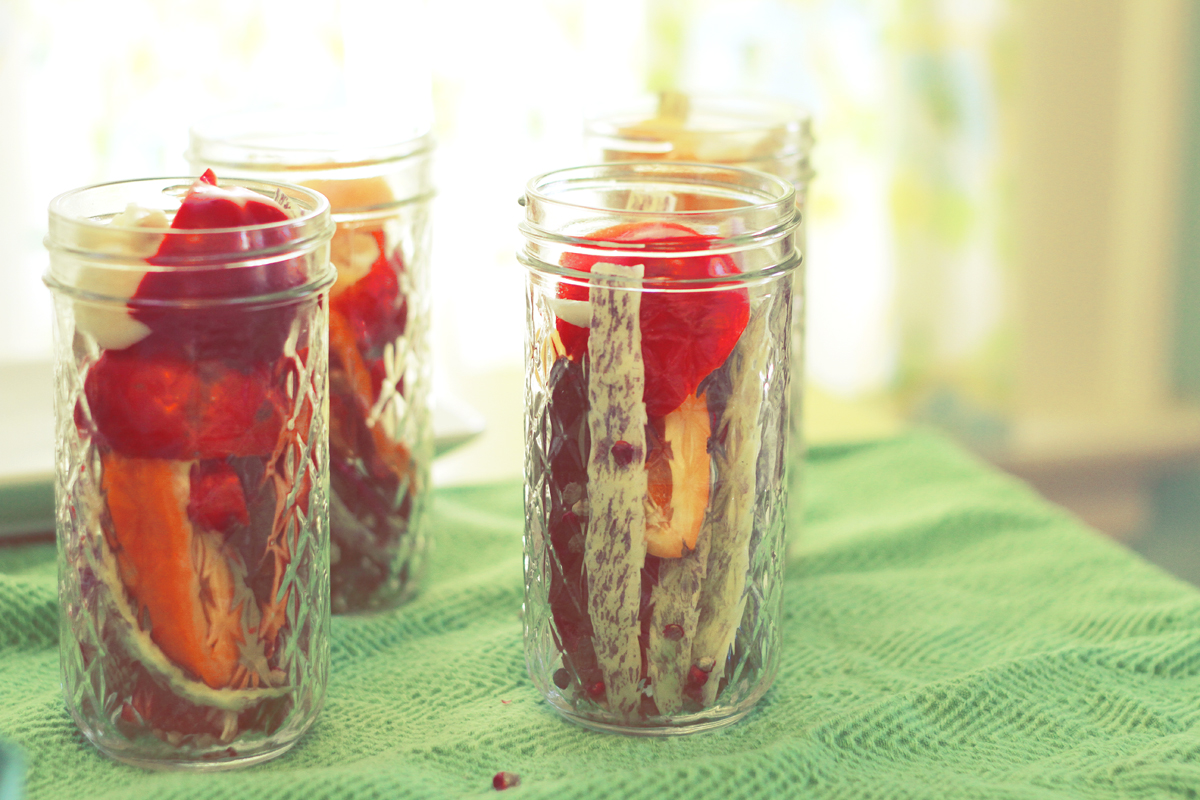 My good buddy Colz passed a long this delicious spicy pickled bean recipe and I'm gonna share it with you. She told me that she just pickled and refrigerated her green beans (stays for about 6 weeks), I canned mine (stays for about a year) in a hot water bath because I am hoping to enjoy them in bloody mary's for many many Sunday mornings to come.
Spicy Pickled Green Beans

This is on a per jar basis so you can easily pack up a jar as you grow em. Each jar includes the following ingredients

▼ Beans, duh
▼ Red Peppers I used 2 Arbol peppers per jar
▼ 1 tsp corriander
▼ 1 tsp peppercorn
▼ 2 garlic cloves
▼ 2 bay leaves
▼ Jalapeños (optional)

The Brine

▼ 1 cup cider vinegar
▼ 1/2 cup white wine (and a little for you)
▼ 1 tbsp sugar
▼ 1 tsp salt
Bring to a boil, continue to boil for 2 minutes

We also got this amazing and super beautiful yellow watermelon in our CSA box and we happily ate it while canning. The perfect compliment to a gardeny afternoon.