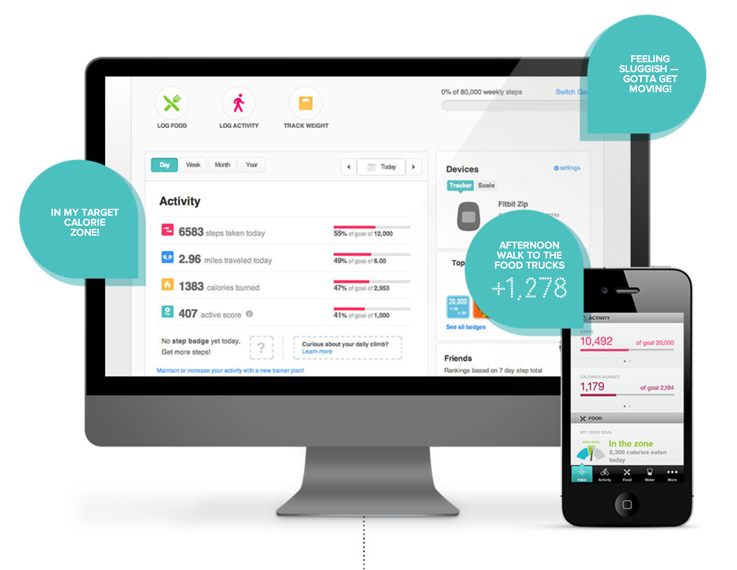 So I'm diving in again. I think I had one too many beers, one too many baked potatoes, and one too many brats this summer. My pants are getting tight and I don't like it! Losing a few LB's seems to always be a seasonal thing for me. After I had Finn in 2008 I didn't try to lose the weight, I thought it would just come off. I waited 'till he was 6 months old. I looked at myself in the mirror one day and I couldn't stand it anymore. I needed to get back to the pre-pregnancy me. Over the course of 6 months I lost 35 lbs. It was hard, but I am so glad I did it. After Gus was born in 2011, I needed to lose the weight again. This time I jumped right in and I lost 20 lbs stopping 10 lbs shy of my goal weight. I have maintained that weight over the last year, until this summer when I slowly began to feel a few pounds creeping back on. So, here I am, in it again. I want to lose the few extra I have gained plus the 10 I failed to lose last year. I'm hoping for 15 total by January 1st.
That's where my little friend comes in. Let me introduce you to the Fit Bit. A tiny pedometer that measure you're daily activity and sleep schedule and syncs to your phone and computer wirelessly. The fit bit tracks your activity but you, the user, have to be diligent about tracking all of your calories at fitbit.com or via their easy to use mobile app. Combining all this information the folks at fitbit will calculate your daily allowed calories based on the current day's activity and your previous history. Basically, it's awesome. If you're a rule follower like me, this could be a great tool for you. Not only does it track and guide you in your day-to-day weight loss, but it also encourages you to continue losing by displaying your progress with beautifully designed interactive infographics. Seriously, what's not to love.
Wish me luck, I'm in it to win it!