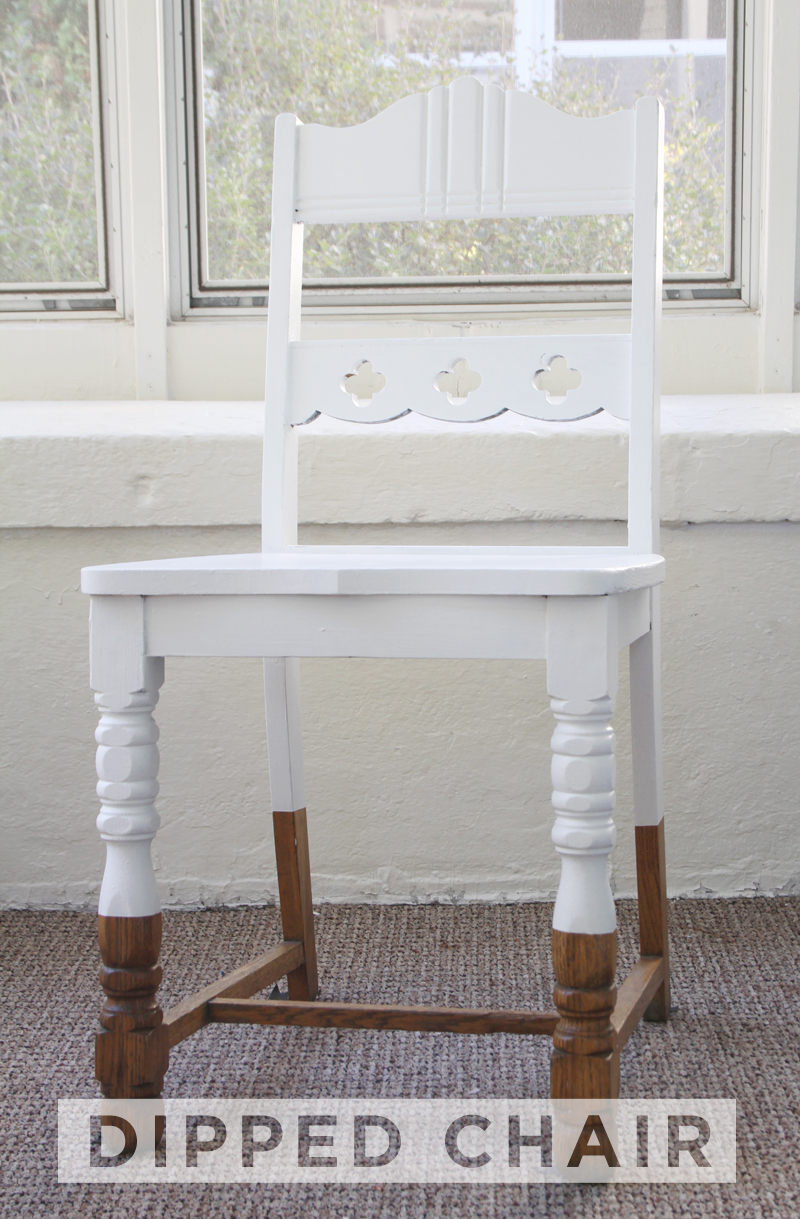 So I took my own advice and dove right into a new project after realizing I haven't been doing anything lately. My bathroom is halfway painted and it's a GD bathroom. It should take me about two seconds to paint but instead I am procrastinating like nobody's business, I mean COME ON SCOOPS!
I have a whole list of things I need to be gettin' done before the fall, but instead, I'm finding excuses all over the place.
One of the things on my list was to add a nice little dining/game table to the porch. You know me too, I have bajillions of chairs around the house because I hoard them. I was originally going to use my knock off tulip chairs and match them with a Docksta table from Ikea (hopefully found on craigslist) but then after realizing that the chairs were way to big for that small space I went straight to my chair stash.
I have a set of 4 oak chairs in a "country gothic" style. I know, they are really weird. They were the dining room chairs that we had in the house growing up, I've known them all my life! When I was on the verge of moving into my first apartment my mom offered them to me. Since then they've moved around a bit. I loaned them to my friend Matt, he had them for a few years and then they made a home with his ex-girlfriend. Somehow, they made there way back to me when she moved to New York a couple of years back. Anyways they've been in my garage ever since and I can't bare to get rid of them.
I have no idea where these chairs actually originated from. My mom said that she got them from her Grandma's neighbor when she was in 8th grade and eventually stripped and refinished them around the same time she married my dad. She supposes they came from Sears Roebuck, but I'm not buying this story. They look handmade to me, as none of them are the same size. If you rollover the image above you can see how the unpainted version isn't the exact same dimensions as the painted one.
Anyway, back to the story. I was looking for something to use as a porch dining set. It needed to be small and compact, I decided to resurrect these chairs and dip them white to make them feel a bit more modern. The porch is supposed to be cabin-like after all, and these chairs are a bit cabiny. I like it like this. I also like seeing that bit of wood peaking out on the bottom and knowing that's the way I remember these chairs, the way my mom refinished them.
So here I am with one chair painted, and three other left to be painted and a table to find. I am still considering the Docksta but wonder if a small rectangular table might work just as well. Keep your eyes peeled for me. I'm hoping I can report on the finished set up in the next week or two and I better have a bathroom update for you soon… or else.
P.S. The kids are seriously crazy today, there must be something in the air.