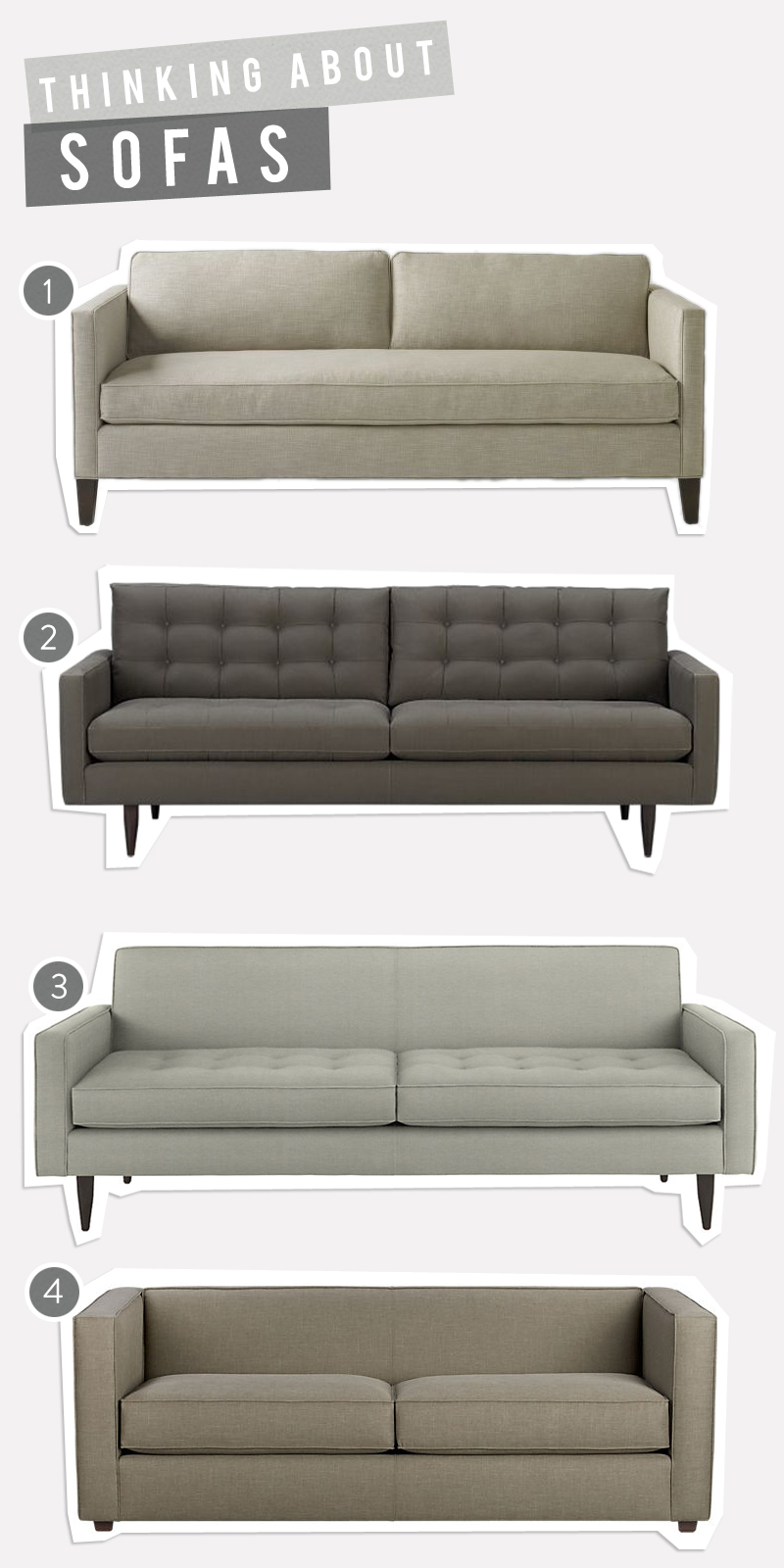 I've had sofas on the brain for awhile now. After witnessing my almost 9 year old living room sofa be drowned in baby puke, used as a trampoline by 3 & 4 year olds and partied on by grown ups (a lot), it's showing it's age and it's war wounds. It's time my good old sofa, it's time.
We purchased our sofa (Room and Board Mercer) back in 2004, it was our first big investment in furniture, and an investment I'm glad we made. We had it covered in a custom fabric that has been so forgiving and chose a sofa with simple lines that grew (up) with us as our tastes changed. Another decision I'm glad we made was to get a sofa with the least amount of loose cushions possible. It's been great with the kids, I don't have to worry about fluffing and repositioning cushions all the time, and would like to repeat that good decision again. I've doubted a lot of my interior design choices over the years, but I have never questioned this sofa, it has been the best.
The time has come for this sofa to be put out to pasture. Super sad, I know, but necessary. The fabric is sagging and becoming frayed and the stains are mocking me.
We won't be purchasing until later this winter but I've got my eyes peeled already. I've compiled a list of the top contenders. I'm on the fence as to whether or not we'll risk it and go light with a quality fabric or stay in the gray and charcoal tones. I'm looking for the same good old simple modern lines but with a new fresh look.
My fav right now is the the Room and Board Reese sofa, and it also comes as a petite sectional with a chaise, something to consider. What do you think? Any recommendations on dark vs light, can it be done if you were to use a quality clean-up-able fabric?