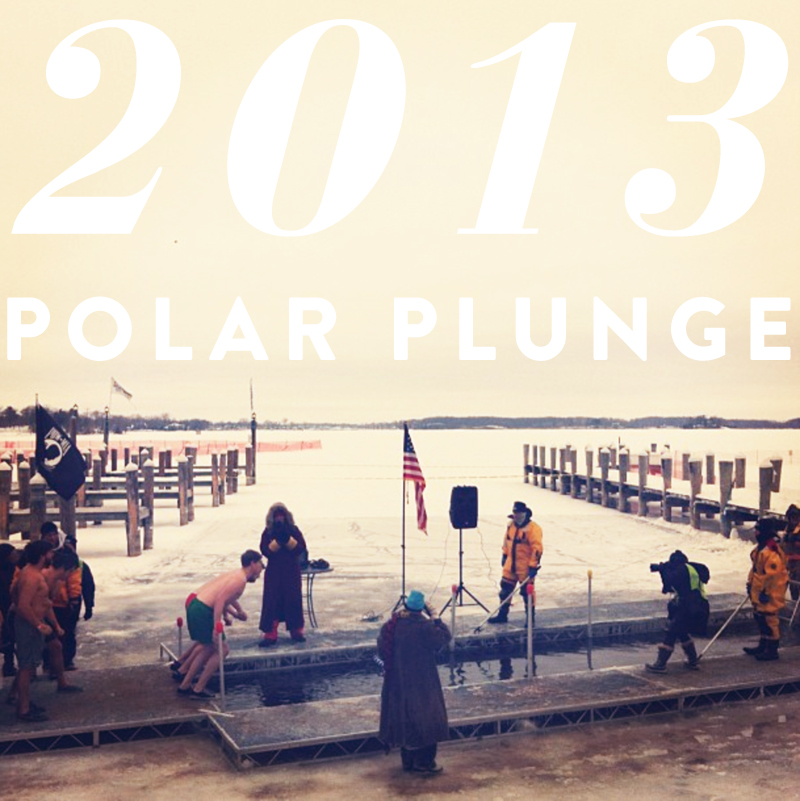 Happy New Year guys! I hope you all enjoyed tyte holiday celebraishes and got to spend quality time with friends and family. I took a two week break from everything! My husband, Jeff (aka Waff) took a long vacation and we relaxed to the max. We took up "gaming" and played tons of Mario on the Wii, we also cooked a bunch of good meals and got out to restaurants with the kids (something we never do) listened to about a million records and attended about 500 different Christmases. We just topped the vacay off yesterday with the annual new year's day lake jump in icy Lake Minnetonka, this makes it 8 years! Jeff is getting close to becoming a shark (year 10) and receiving the coveted shark robe, we're already getting excited for him.

We had a good crew of solid dudes for the jump this year, Matt and Jeff jumped together, and my brother Mike and our good buddy Rippy jumped too. Shout out's to Crystal who took her first plunge and plans to be back next year. We followed it up by gorging on roast beef sando's and bloody mary's back at my mom's.
I'm looking forward to the New Year, Happy 2013!