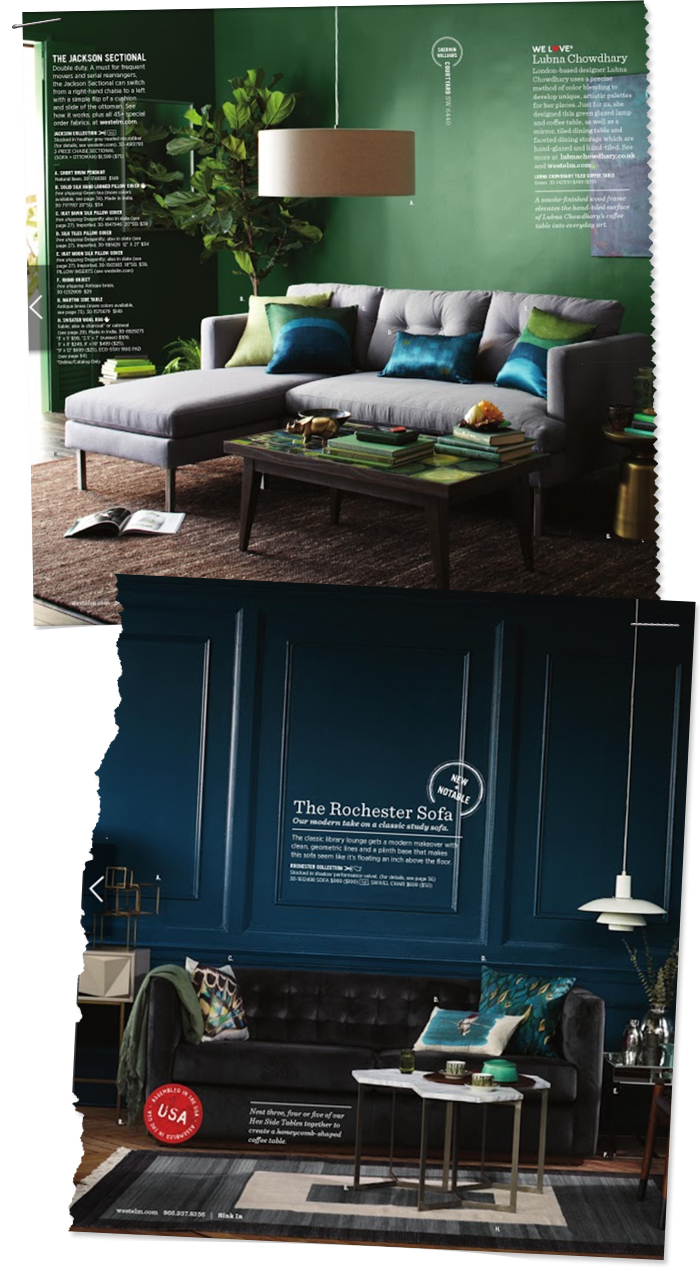 Hey guys! Don't know if you caught the latest West Elm catalog at all, but I am a sucker for it. Not for the furniture, or the vases, or the rugs, or the glassware per se, but for the dark walls. This catalog has become a permanent fixture on the coffee table and I keep thumbing through it in moments of bordom admiring all the dark colored, cool-toned walls. What I love most about a dark room is the light, the same way light looks amazing in an all white room, it looks equally amazing if not better in a room with walls covered in a rich, dark, blue and green hues. Remember I'm the one with the dark teal living room.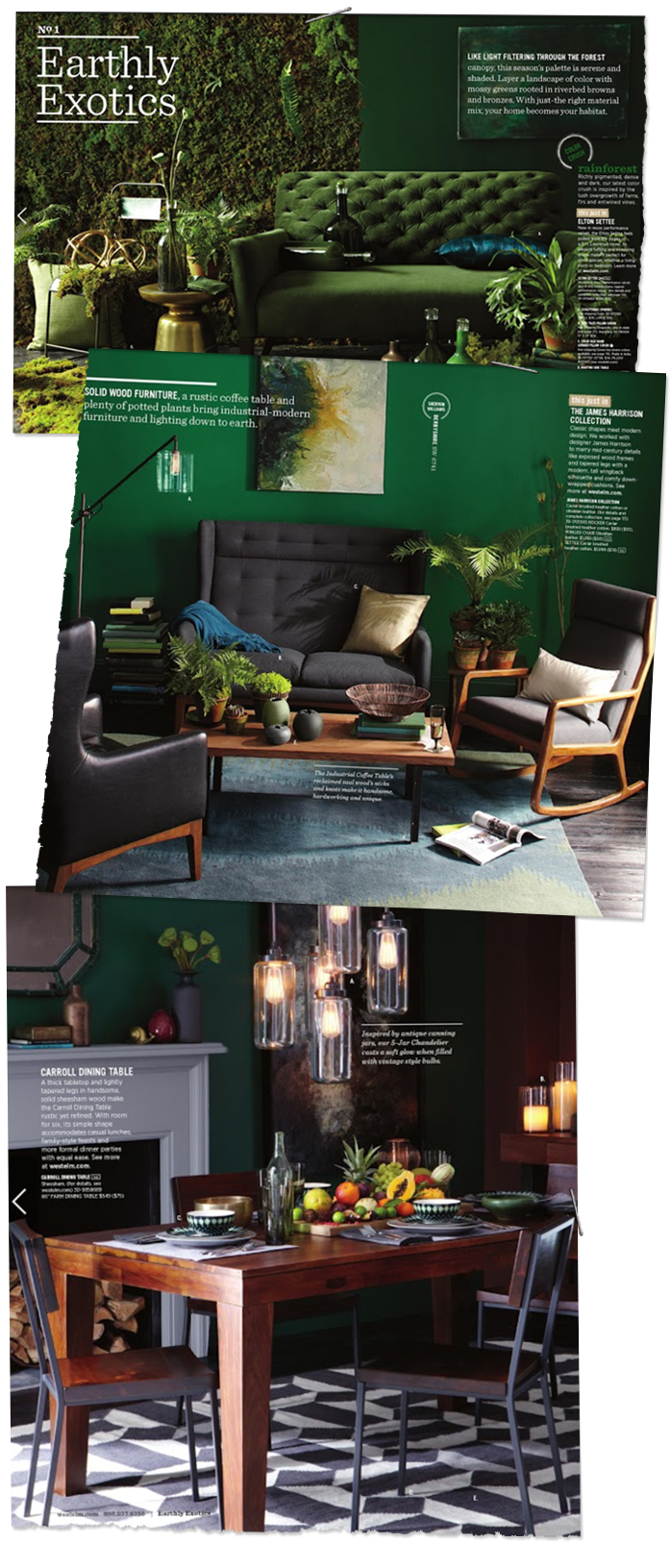 Also, I've been waiting for this "emerald green color of the year" thing to show itself, either I haven't been paying attention or there really hasn't been a lot of green sightings for the first 3/4 of the year. I've seen it here and there, a few sofas are sporting green upholstery, namely this one and that one, but that's it. I thought that it was super cool that Pantone gave green that prestigious annual title and named emerald green as the color of the year – I'm a green fanatic and it needs to be shown more respect. No matter how much I love green though, I was really doubtful that we would start seeing it everywhere. This is coming right at the heels of our love affair with white walls and hot pink dipped stuff from the year before. Emerald green didn't seem like it would be the natural next step.
I should stop doubting though, green rules and people should have it in their homes. Now it's starting to make sense, 2013 was the unofficial year of the house plant, right now you can't get more trendy then that. Don't we all have a fiddle leaf fig and a shelf full of plants at this point? It makes sense that eventually walls would be painted green, dark green, like a fern!
Anyway I love green, and I love dark walls, and I love my catalog, and I treat it like a fancy coffee table book.
Sorry for drooling.