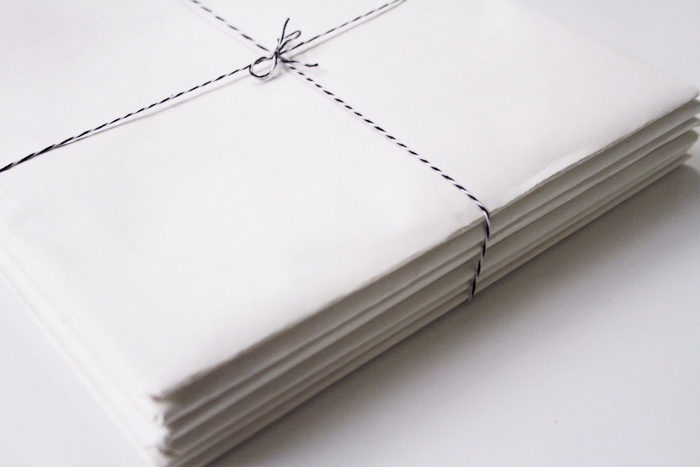 This weekend we celebrated Jeff's 32nd b-day, he's such an old man now! The weekend before I attended a baby shower for my cousin, and for both events I wrapped my gifts the same way, with white paper and black and white baker's twine. I know this isn't reinventing the wheel or anything, but I really like wrapping gifts this way because it looks sweet and thoughtful, and most importantly, it's really easy. I always have a roll of Ikea drawing paper from the kids section meant for use with their easels. I use it all the time, currently it's my jam for keeping my workspace clean while painting the kitchen cupboards. I also use it for background sweeps when I am taking pics for the blog, I use it for present wrapping, (obviously) and yes, sometimes the kids actually use it for drawing. I would highly recommend grabbing a roll next time you take a trip to your local Ikea.

Rollover the Image above
I like to add some hot pink washi tape too, just to be cool.