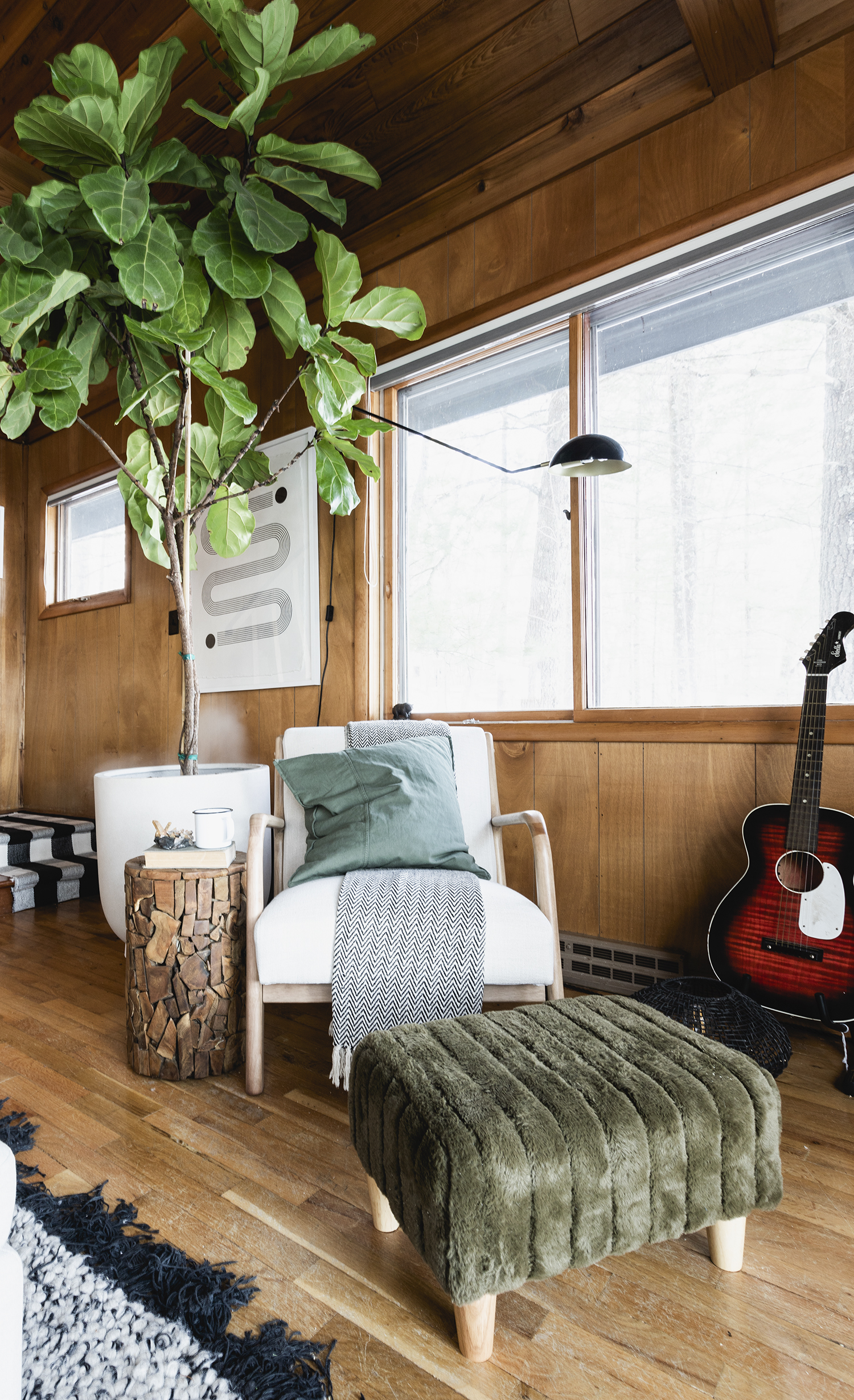 Hi Guys. I'm back! I needed some time to process all of the new things happening in life while also settling into a routine with the kids and school. It's am keeping my goal to post twice a week, although I'm sure I won't be able to every week. I'm gonna do my best.
I wanted to share a quick and easy DIY: updating a stool, side table, or even your sofa with new legs!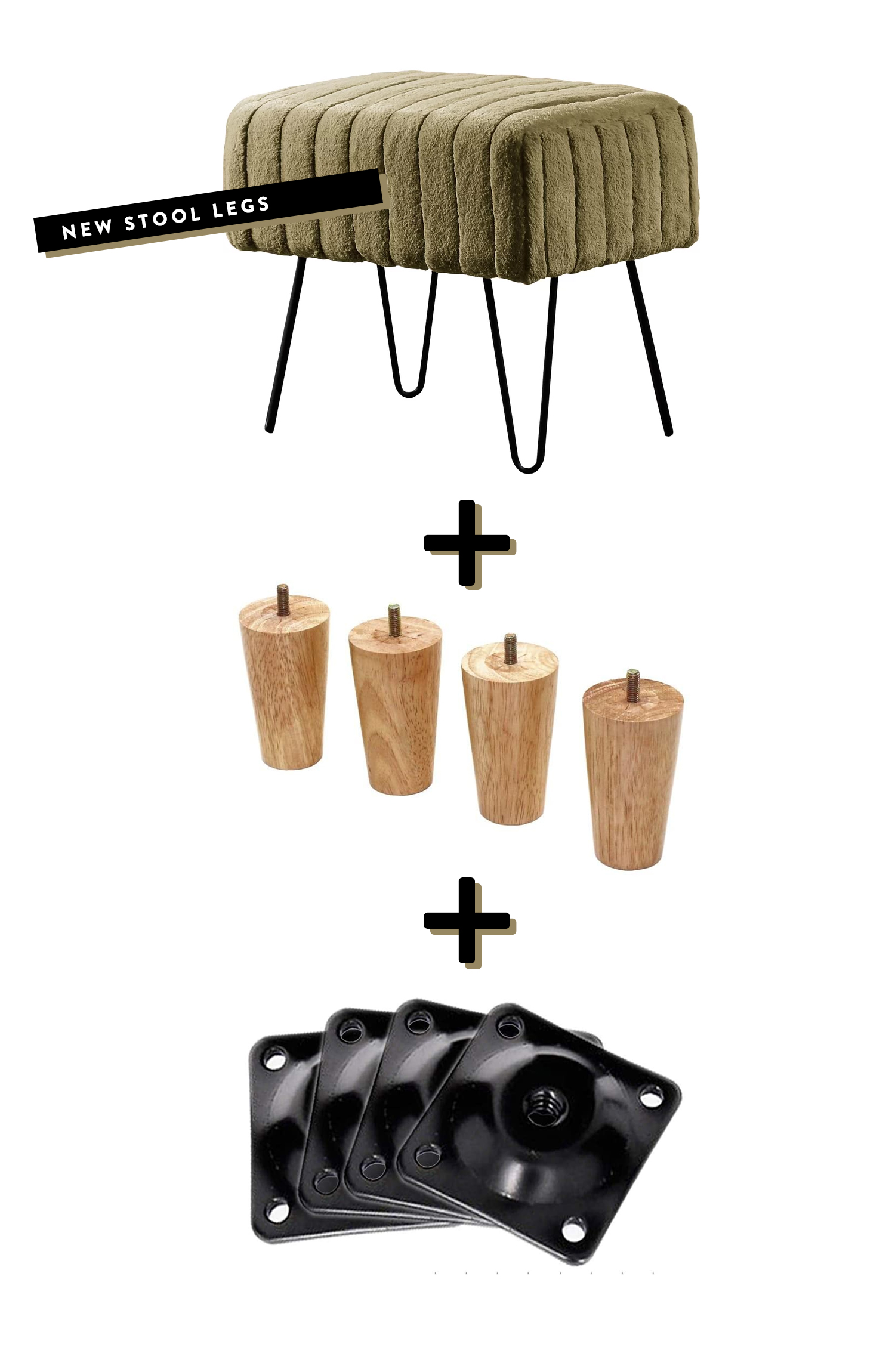 When I found this footstool online I knew it would be perfect for the cabin. I loved that it came in a faux green fur, and the price was right. However, I wasn't a huge fan of the hairpin legs. The style was just a little too mid century for my liking, and overall the stool was too tall to be comfortable. That's where the world of replacement legs comes in. Amazon has a huge assortment of legs and sizes, plus it's easy to find hardware for installing the legs.
I knew I wanted a lightwood leg to compliment the wood tone of the arm chair, and I thought these perfect stubby legs would be perfect for the stool. A lot of legs you can find online come with hardware, but in case you find legs that are sold without (like I did), all you have to do is order a set of mounting plates to be able to install the legs.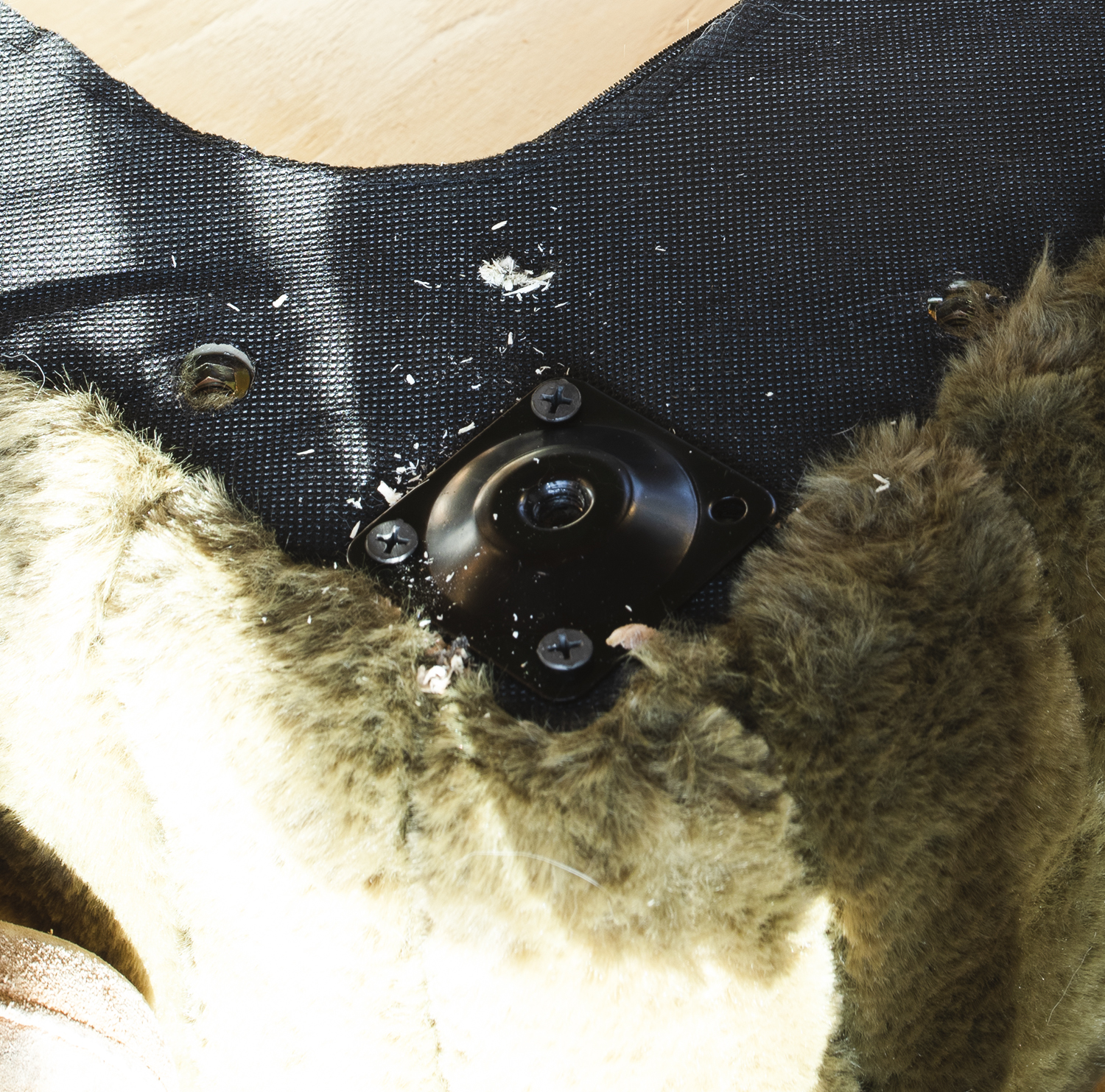 To get started I removed the hairpin legs. I then attached a mounting plate in each corner of the wood stool frame using four screws. I then drilled a hole in the center to accommodate the length of the stool-leg-screw. Lastly I threaded the new legs onto the mounting plates! It's that easy, folks!