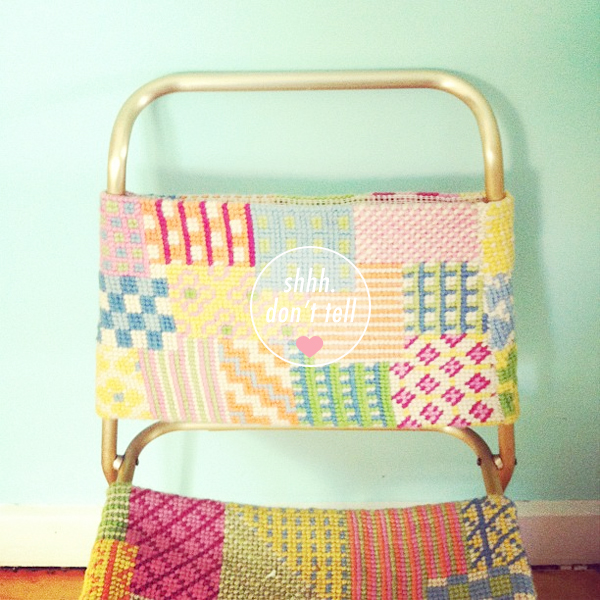 Don't worry I'm hanging my head in shame as I type this. I was on probation from getting any more chairs, we have enough of them and my chair collection is getting out of control. The thing is there is no way I could've resisted this champagne gold frame and patchwork needlework pattern, and then it was $4, so… It had to be.
I figured it can make it's home on the front porch or down in the Henhouse studio.
So now you know my dirty little secret.