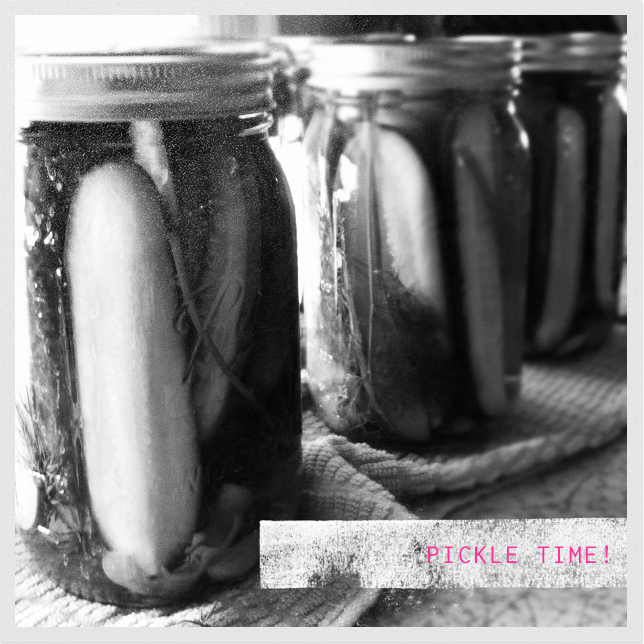 Just one step closer to completing Scoops' Ultimate Bloody Mary Kit. Today I canned cucumbers (aka pickles) and spicy brine for my oh-so-spicy Bloody Mary mix. It's gonna kill me to wait two weeks to try these babies but I am very confident they will be a success. I'm hoping to have my first batch of Bloody Mary mix canned by the end of the next week too, and I can't wait for that either.
If this all works out in the end, and I conquer the homemade Bloody Mary game, it will be my proudest moment ever.
Have a happy holiday weekend e'rbody. See you Tuesday!