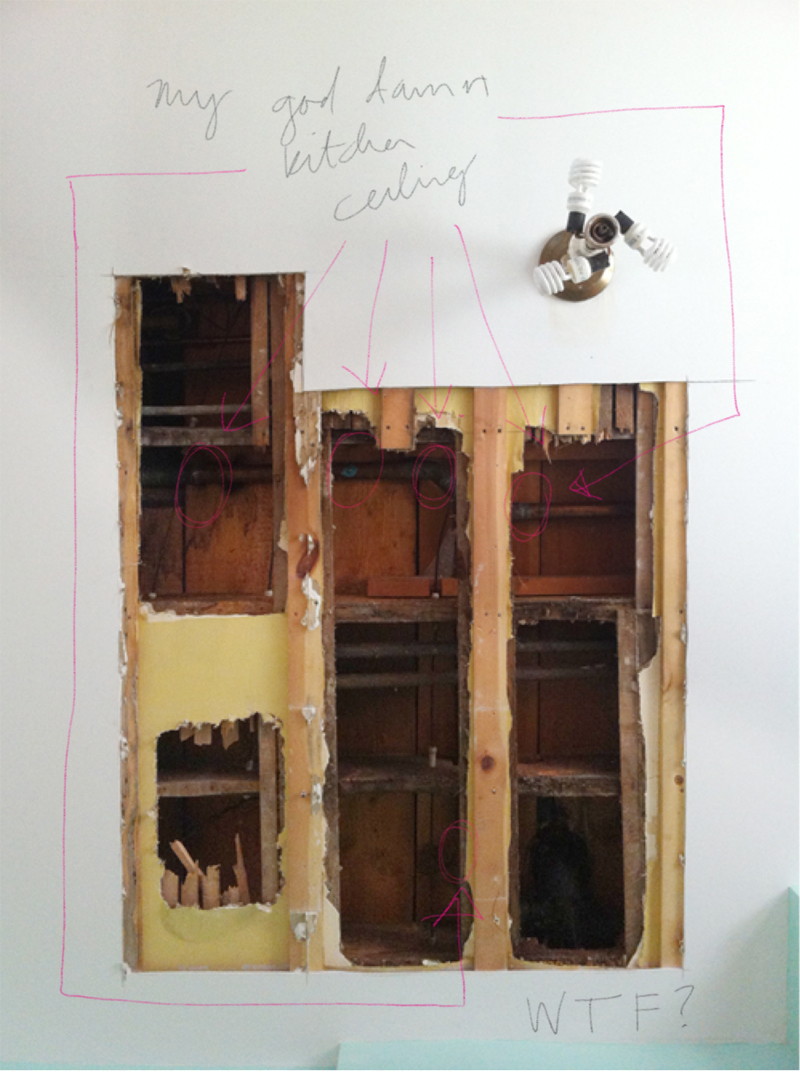 Hey guys, here's a nice little PSA from yours truly. If you have an old house, with old pipes don't use Drano unless you'd like a new kitchen ceiling. You can thank me for that little tip later.
Here's the deal. Our bathroom sink was missing the drain stopper, I've tried to replace it but the part that connected to the sink was broken (I know, I'm getting really fancy with my plumber lingo). So instead of fixing the problem when stuff would fall down the sink drain, and then eventually backed up, we would just use Drano to clear the clog. It seemed to help with occasional back-ups and we didn't ever feel like we were abusing it or using it improperly.
Fast forward to last Friday morning. Jeff and I take back-to-back baths in the AM, we go downstairs to make breakfast for the kids and find water all over the kitchen floor. The plumber comes on Saturday and says things are probably not looking good for us and our pipes. Cut to today, the wall/ceiling guy just left and our nice kitchen ceiling is no more. Our old pipes are full of more holes than Stevie Nick's nose. Tomorrow the plumbers are back and we hope to have our ceiling back to "normal" by sometime next week. I foresee cocktails in my future.