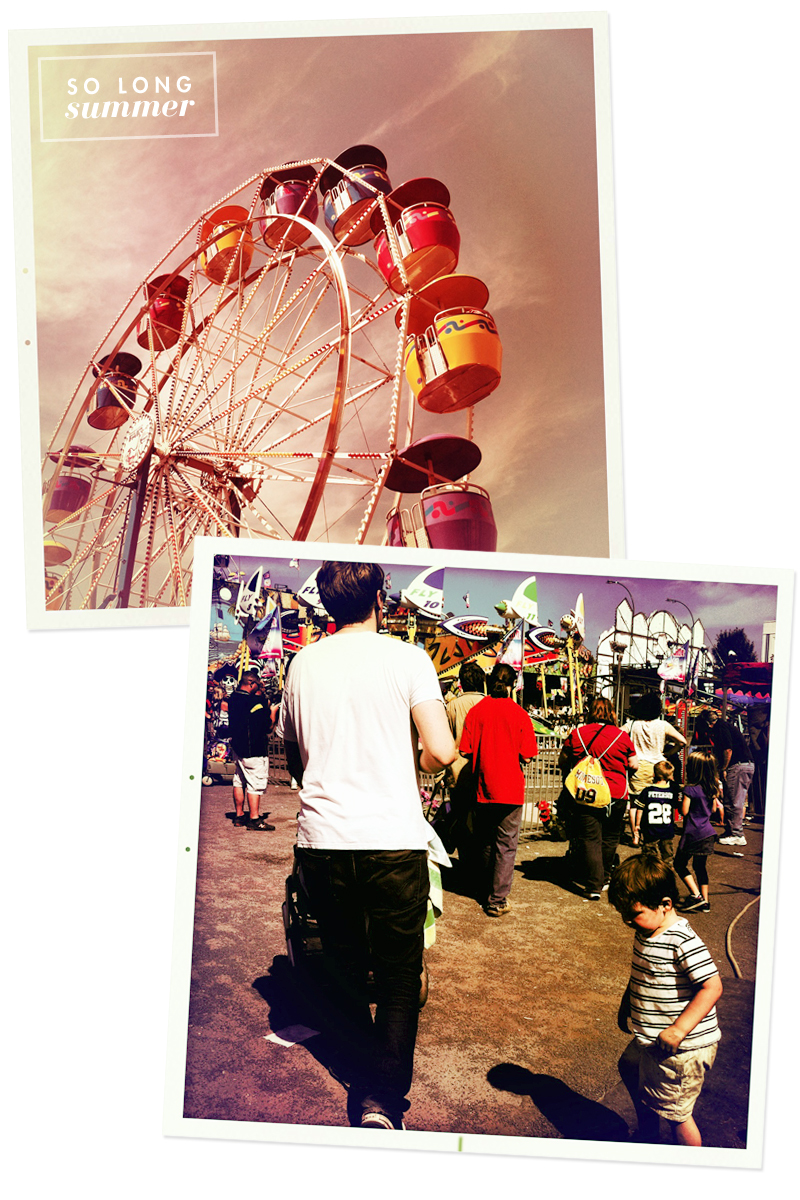 Hope you all got to enjoy the long weekend, I know we did. We took a trip to the Minnesota State Fair on Sunday with Elsa and her family. This was not our greatest idea as parents of young kids, but you gotta get out of the house sometimes. It was 60% stressful and 40% fun but I'm glad we went. The kids loved it as long as they were on a ride or eating food. Walking long distances is not cool if you are 4 or under.
Labor Day weekend always marks the unofficial end of summer. It seems to be pretty accurate too, this weekend was super hot and today is supposed to be our last day of 90º weather. From tomorrow on out temperatures are predicted in the 70º's, hello fall! I always feeling mixed emotions about the end of the summer, of course I love the summer. I love being able to enjoy our yard, garden's and front porch but I am feeling the itch to get cozy and head into a new cooler season. Bring on the crock pot meals, apple crisps and hot whiskey drinks!
Finn is starting his first year of pre school next week and that is crazy for me. I'm so happy for him, as he has been waiting and waiting to go. I have had a few teary eyed moments leading up this new adventure but I am so amped for him to go and start this new phase of his kid life. He has no reservations about starting school, he's so eager to make friends and learn new things, I am so proud of his ability to take life head on.
Fall also marks the start of in-door-project season! I swore off indoor projects once the spring arrived and dedicated all my spare time to relaxing with the fam or investing in the gardens. I am really excited to dive into some house stuff. I a have plans for a mini bathroom makeover, and of course will have to spend some time getting the kitchen back in gear after our ceiling is repaired. And I seriously can't get wait to get back to Ikea along with all my other favorite shops, decor haunts and hardware stores. It's been too long that we've been apart.
I'm excited to share my upcoming projects with you! What are you looking forward to doing this fall?