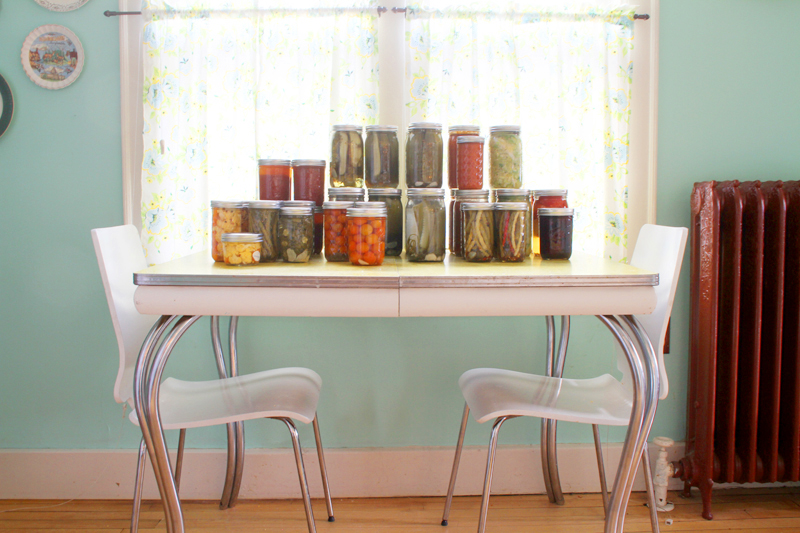 Yayer! Excited to finally show off my canning stash. I'm out of jars so I'm throwing in the towel and calling this season done.
This was my first time ever canning, and I really enjoyed it. It didn't hurt that we were pulling veggies out of the garden and had our CSA boxes coming ever other week. We were on veggie overload especially in the tomato and cucumber department. I've spent quite a few afternoon nap seshes steaming up the house and preparing new recipes.
I went hog wild in the pickling department because I love eating anything with vinegar and salt and since it was my first time canning I wanted to make sure food was preserved properly. The pickling puts my mind at ease. Not only that, being a born and bread midwestern girl my favorite fall meal is crackers, cheese and salami with a cold beer. The perfect accompaniment to this fav meal of course is anything pickled. So here's the run down of what I tried this year.
▼ Bloody Mary Mix
▼ Spicy Habanero Pickles
▼ Garlic Dill Pickles
▼ Spicy Beans
▼ Dill Green Beans
▼ Spicy Marinara
▼ Not Spicy Marinara (for the kiddos)
▼ Pickled Cherry Tomatoes
▼ Spicy Cauliflower and Carrots
▼ Sauerkraut
▼ Pickled Beets
▼ Whole Tomtaoes
▼ Jalapeños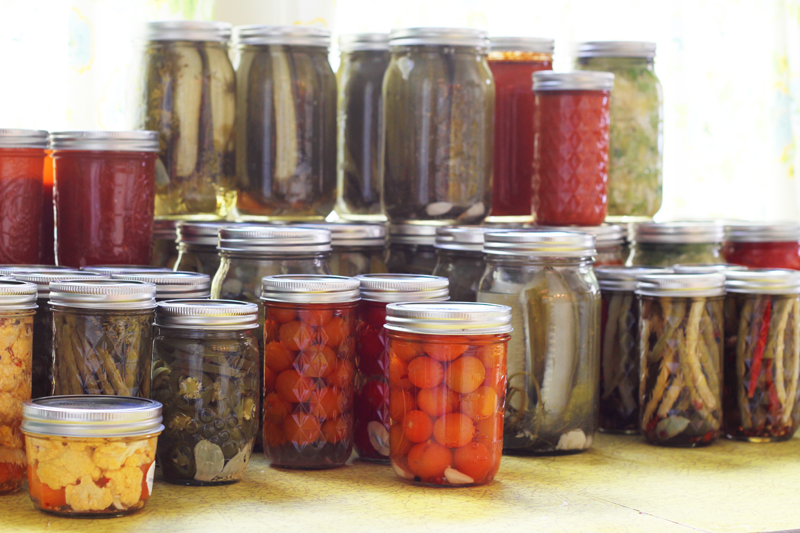 So who else tried canning this year? What was the favorite thing you canned? Super curious over here so please share!
Update: I started a pinterest board with some of the recipes I used incase you're interested in trying.