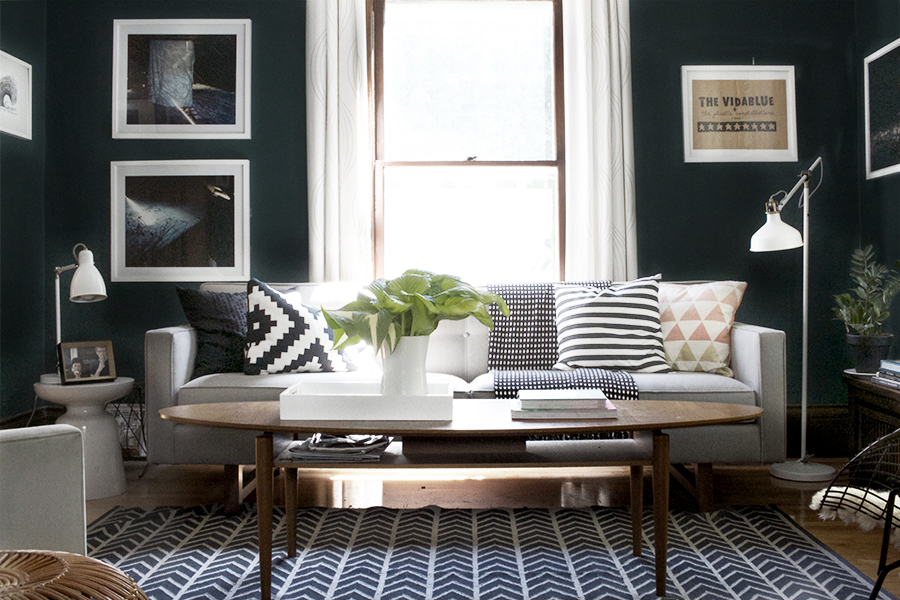 Hmm, I don't know what it is, maybe that two-and-a-half-month remodeling of the basement or could it be that my kids were making huge messes all summer long, but somehow my house is chaotic! I just want one of those houses that looks pretty, put together, and organized all the time, is that too much to ask? When the kids were younger I was so good at tidying up daily and staying on top of the ins and outs of the house, but right now I feel like it's just gotten so away from me. How do I get it back?
Lack of motivation aside (which honestly has been plaguing me lately), I need to just make a list and stick to it. Not just some puny to-do list, but like a full on punch list that includes all the minutia that drives me crazy and is just begging to be addressed. For example, messy cupboards in the kitchen, chipped paint on the cabinets, the dust between radiators and paint drips on molding that need to be sanded and repaired.
I want this house to feel like the house we have worked so hard for and not the through-it-in-a-pile-and-don't-think-about-it space that it is now.
I'm starting with my garage and my living room. The garage was stacked and packed with a bunch of stuff that we had been storing from the basement. Earlier this week I pulled all that stuff out from the garage and placed it in the middle of my backyard and have been slowly picking my way through it.
I also attacked the living room as seen in these pics. I pulled out all the furniture and rearranged it, cleaned everything including the radiators, woodwork, and upholstery on the furniture. It feels so good to start this process and gives me encouragement to soldier on.
If you guys are cool with it, I might just share with you some of these minor victories over the next few weeks. Maybe you guys are feeling the itch too, and maybe we can all get in and really clean up our houses together?? Tell me what you think? Feel free to post or send pics too. I'd love to see what you guys are getting into.