Okay budz! This is late, but a very true and accurate post. I took these garden pics at the end of June and have been sitting on them for two weeks. Things continue to be C R A Z Y ! in our summer life. I am trying to be as zen as possible about the purchasing of the cabin, but we are coming down to the final two weeks and there is so much to do and organize. Thankfully, the excitement of it all helps to push me through, but there are for sure times where I feel like I'm about to lose my god damn mind.
After weeks of neglecting the garden because of our busy summer schedule, I have found that in the chaos it is still my chill spot. I was able to spend a few hours this weekend weeding, and I swear it takes my stress level down a few notches. There is still lots more to do, and I hope I can get back at it later this week.
That being said, can I just talk about weeding for a sec? I know it sounds like a real shitty no-fun job, but it really isn't too bad. You can instantly transform your garden bed in a matter of minutes with a quick weeding. This is true instant gratification, ma friends! I also highly recommend trimming back stuff that doesn't look good. I think a lot of newbie gardeners think that the garden is like this precious little thing that can't be touched, but seriously it can be. While weeding I deadheaded all my iris, cut back the undergrowth, trimmed my salvia (which encourages a second bloom). Also don't forget, if your hostas are looking unruly you can trim them too. I spent some time and trimmed off the under layer of all my hostas which makes a really clean look along borders – use the trimmed hosta leaves for a hosta bouquet when you're done. You might be able to see the effects in some of the below photos. Also, it should be noted that you can trim off hosta flowers too. I think some of them are very pretty and orchid like (I let those ones stay), but the purple spindly ones, not so much. I always chop those things off right away.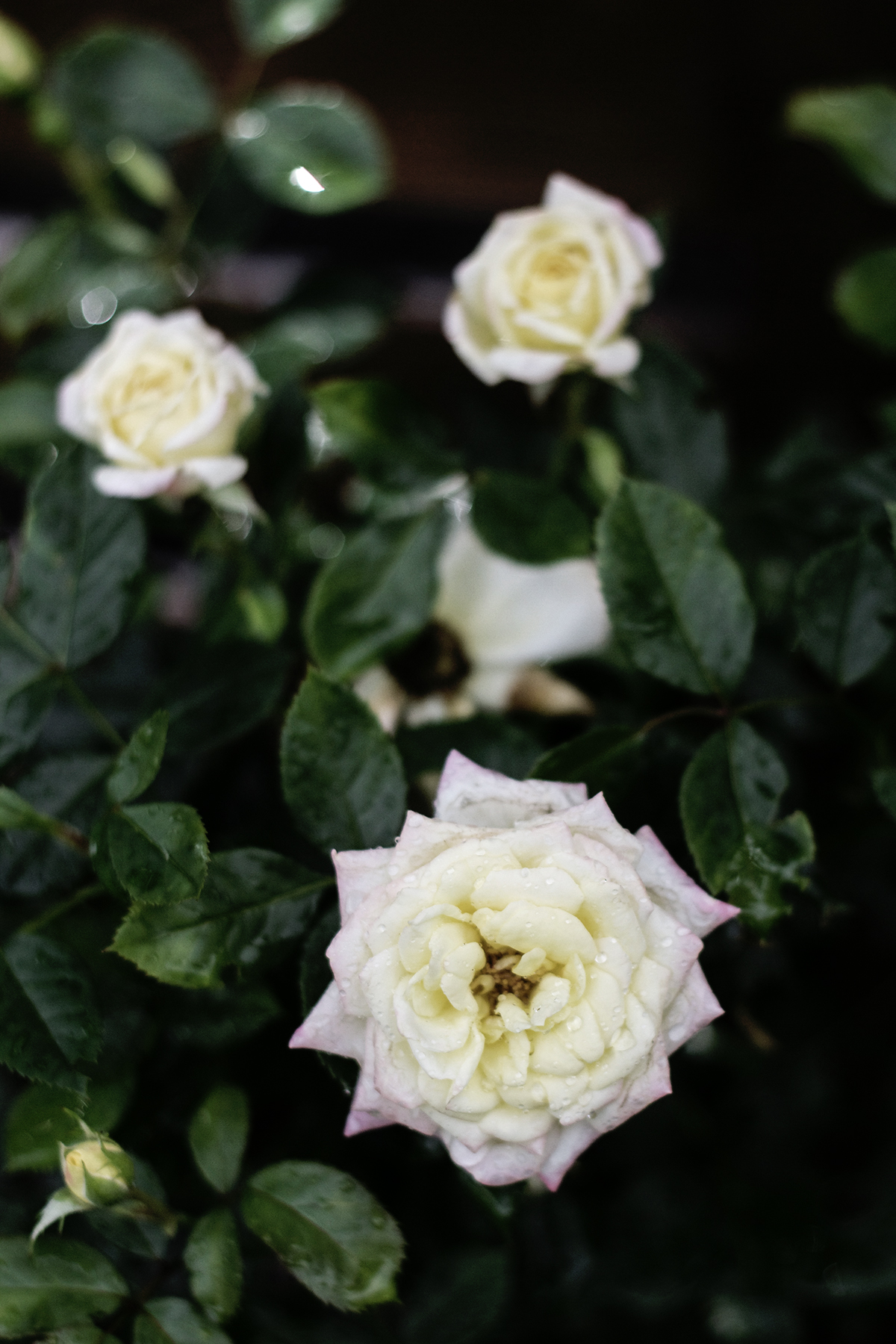 This is my 'Music Box' rose bush. Pretty pink and yellow flowers which bloom 2-3 times a season.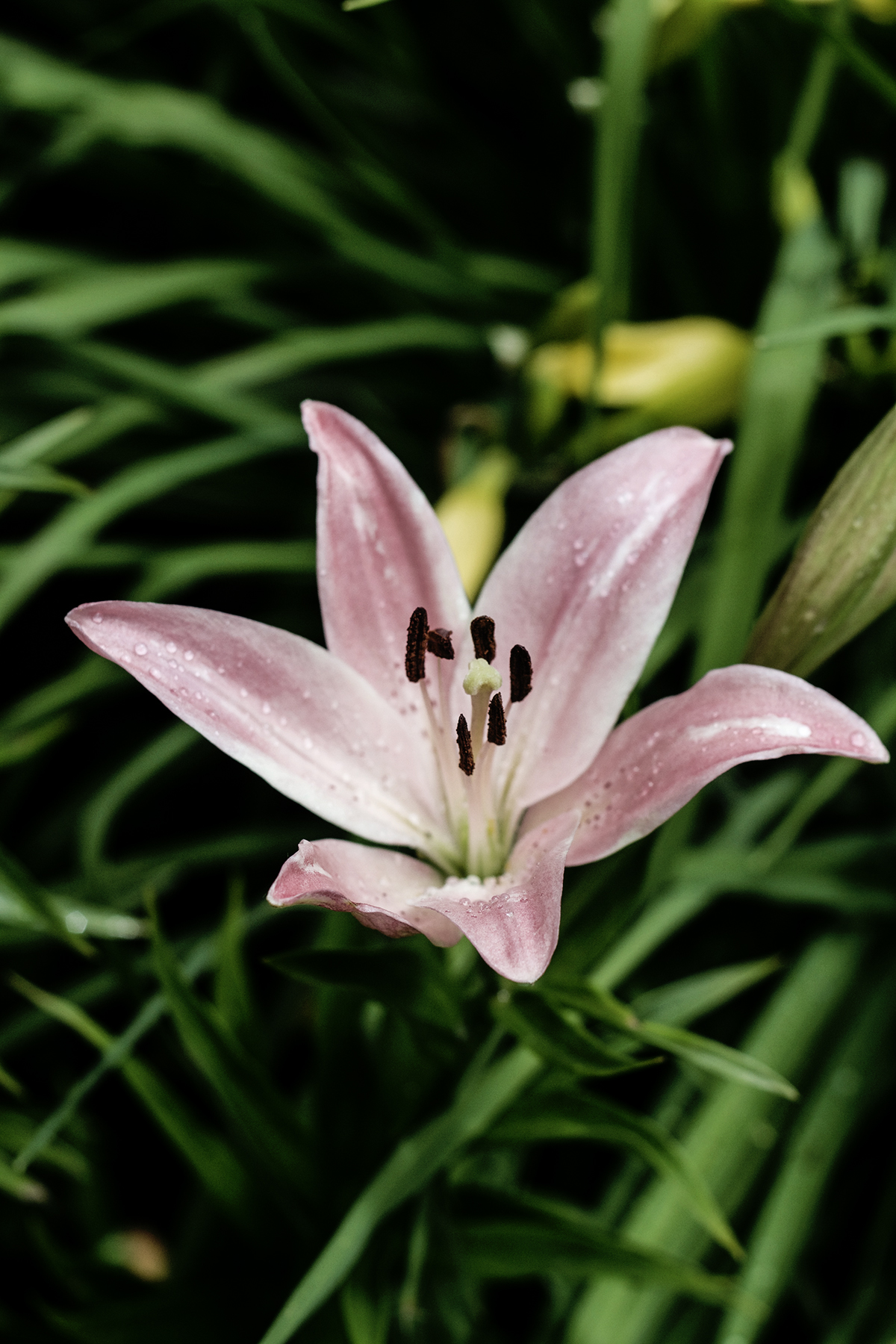 From my mom's garden :)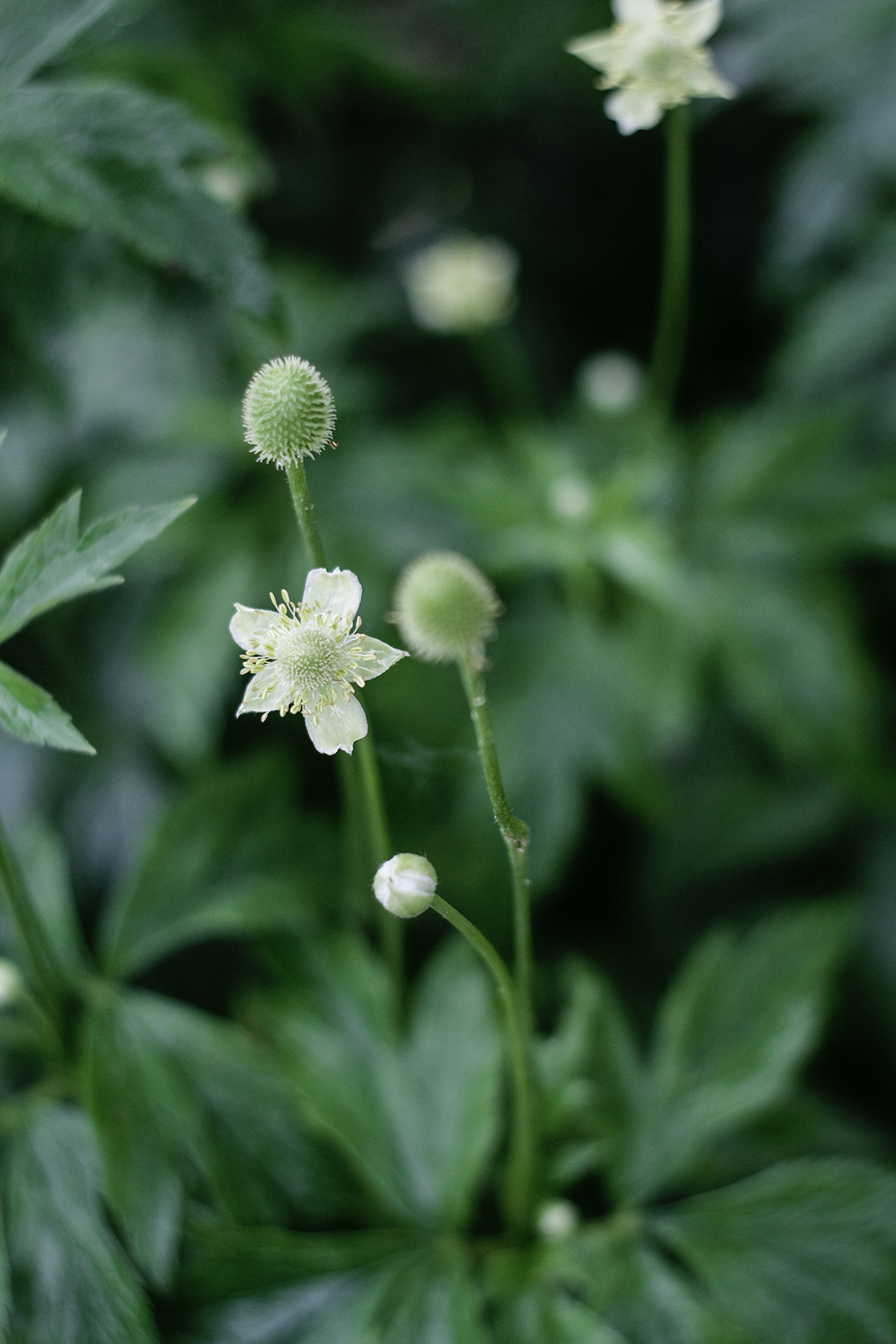 The Thimbleweed that just appeared in my garden.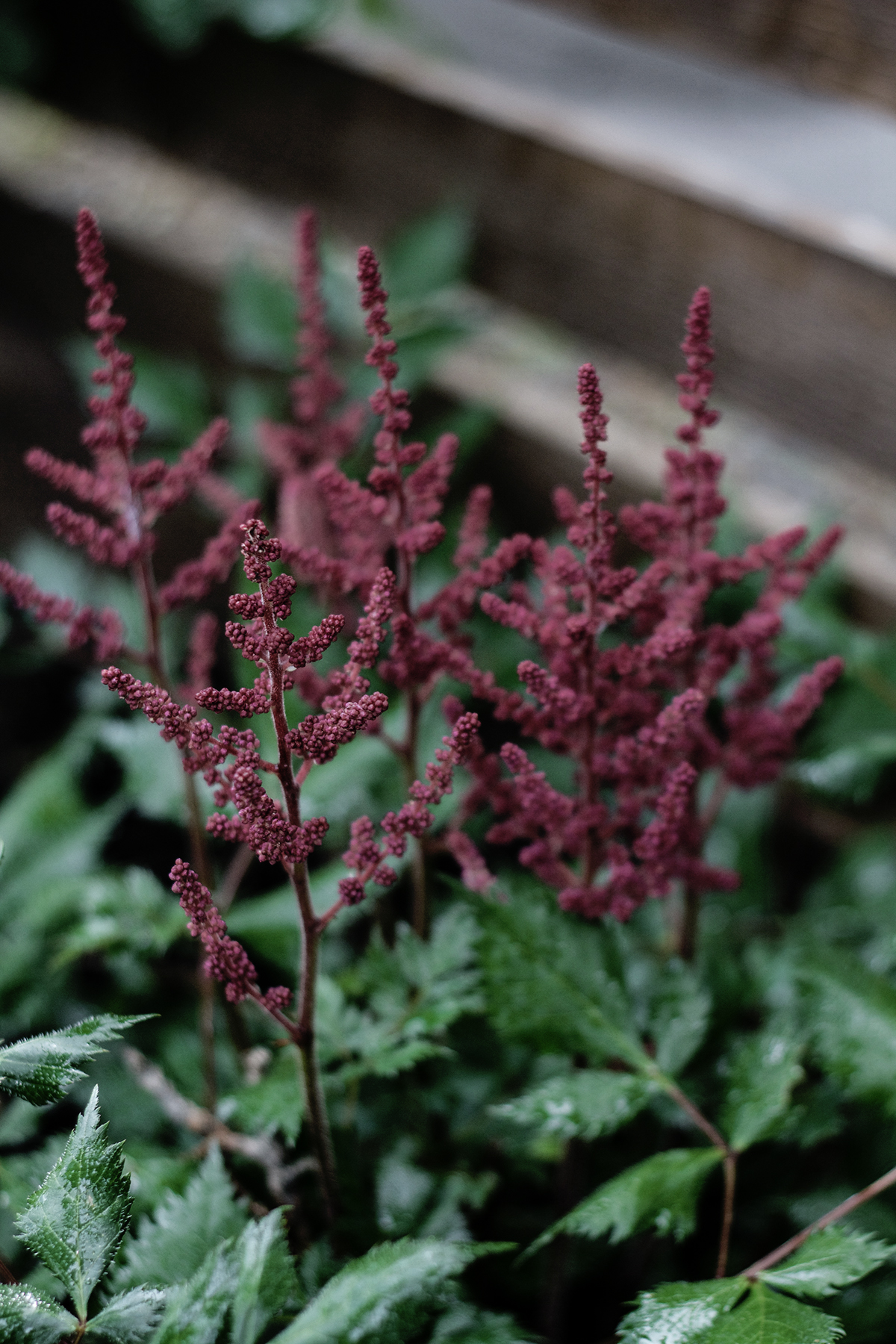 I totally didn't save my greenhouse ticket for this Astilbe. Ugh, why do I do this to myself? If I remember correctly this was called Raspberry something or other. So pretty this year, especially against the purple lamium (not pictured).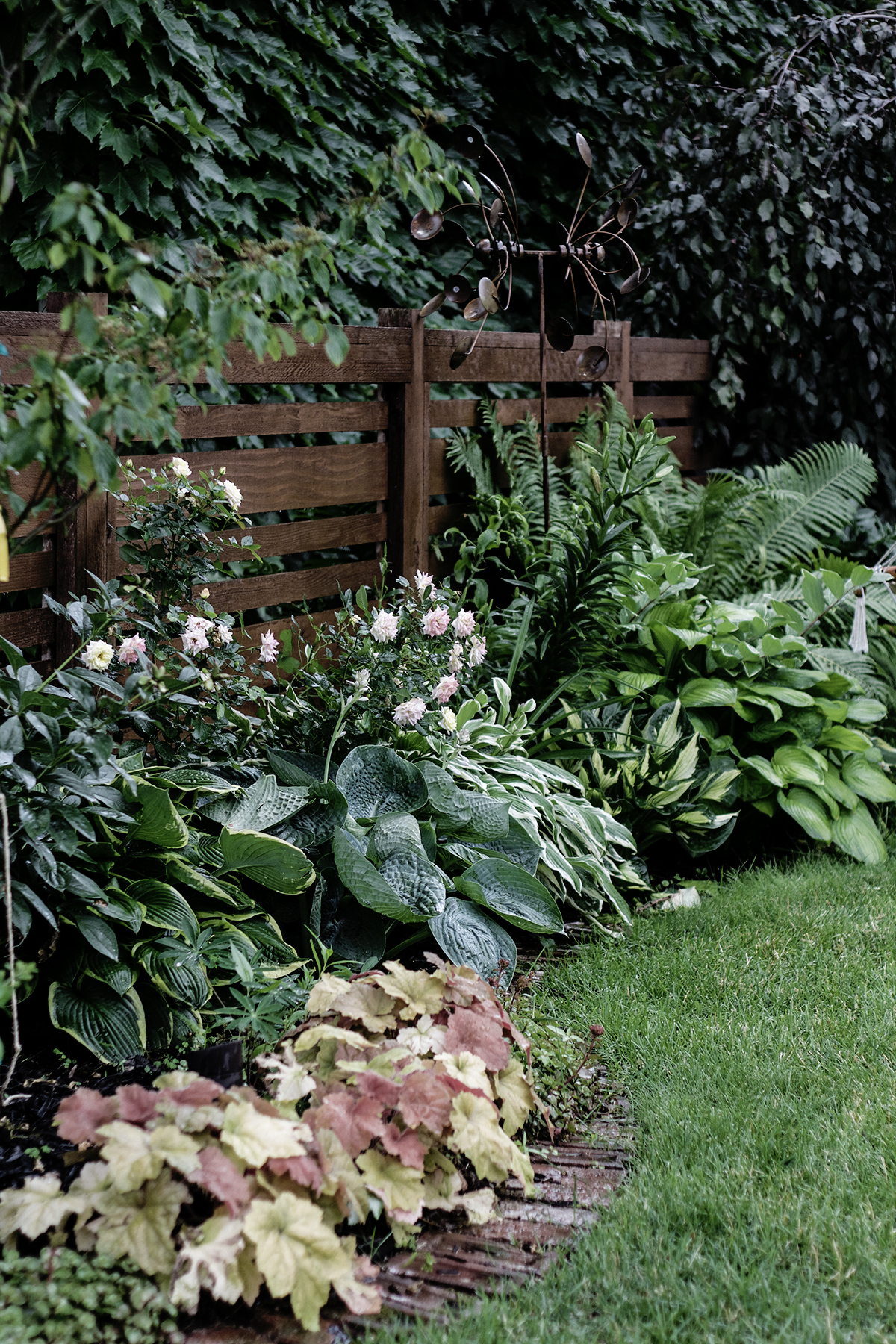 You can kinda see how I tamed those hostas.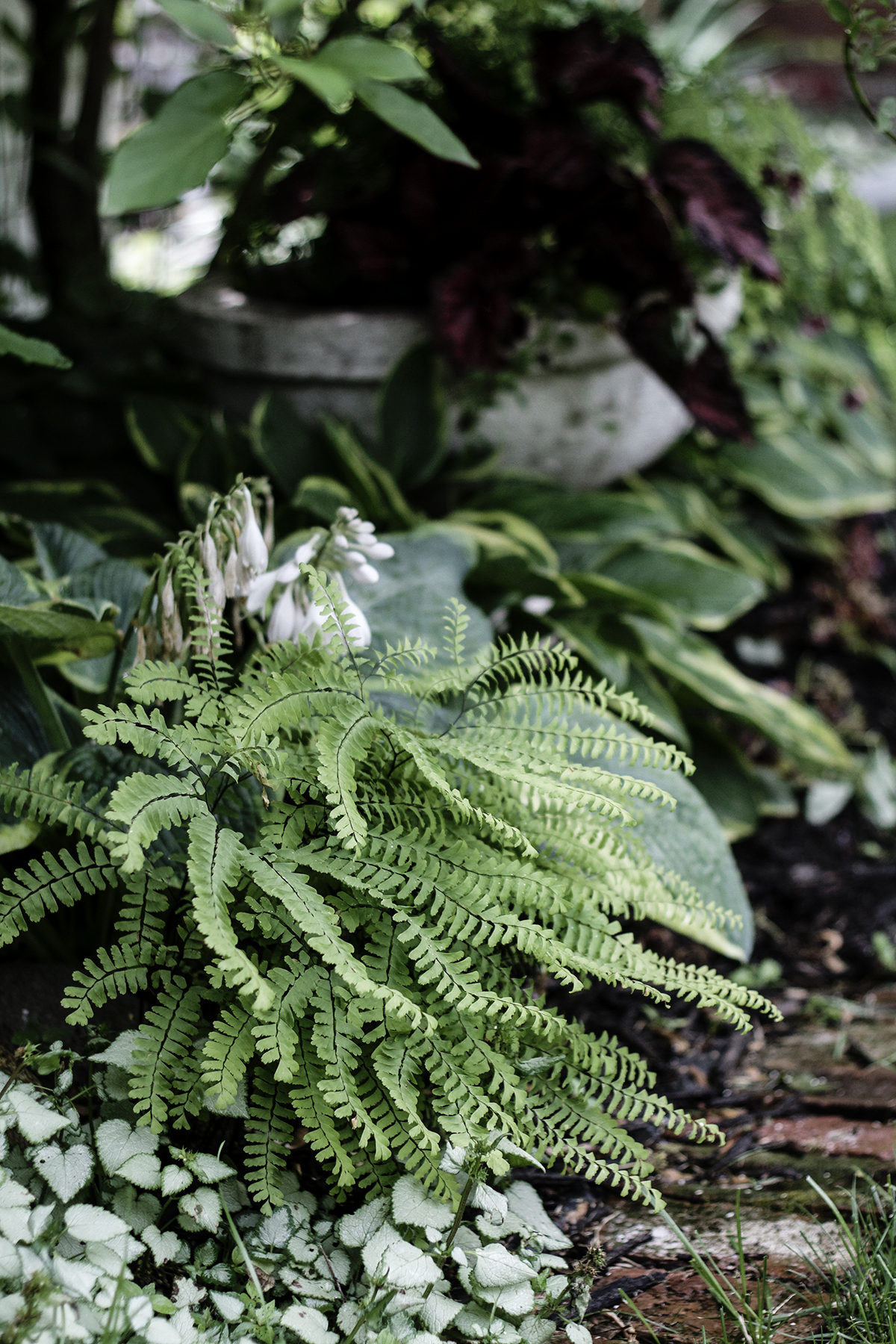 Love all of the things happening here. This maiden hair fern is in her second year. So big and lush!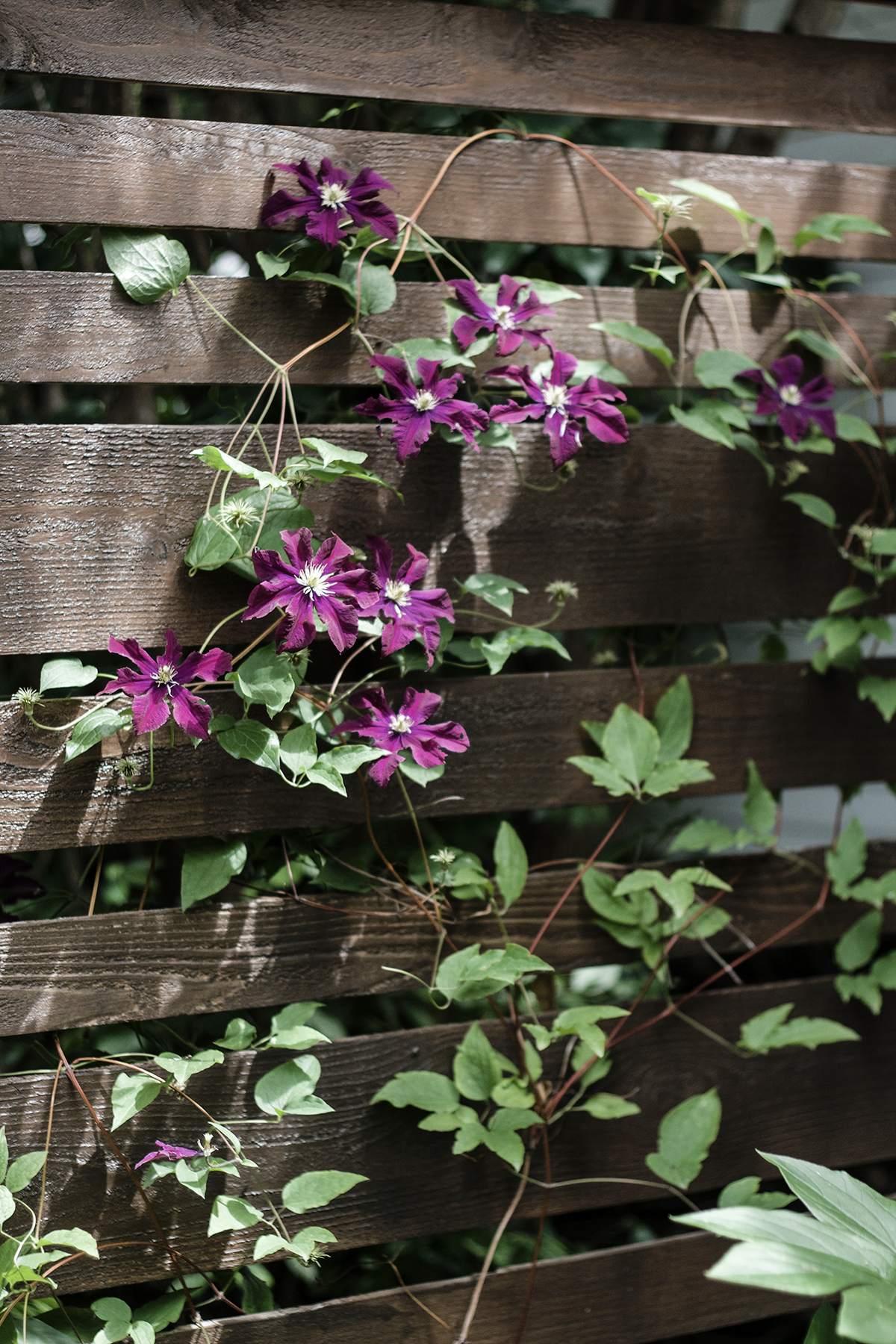 Yes! After 3 years, this baby finally took off. I also purchased two other clematis to climb the fence this year, and I fear I have lost both of them. They are such sensitive little buggers when they are trying to establish themselves. I am so happy to see this one doing so well.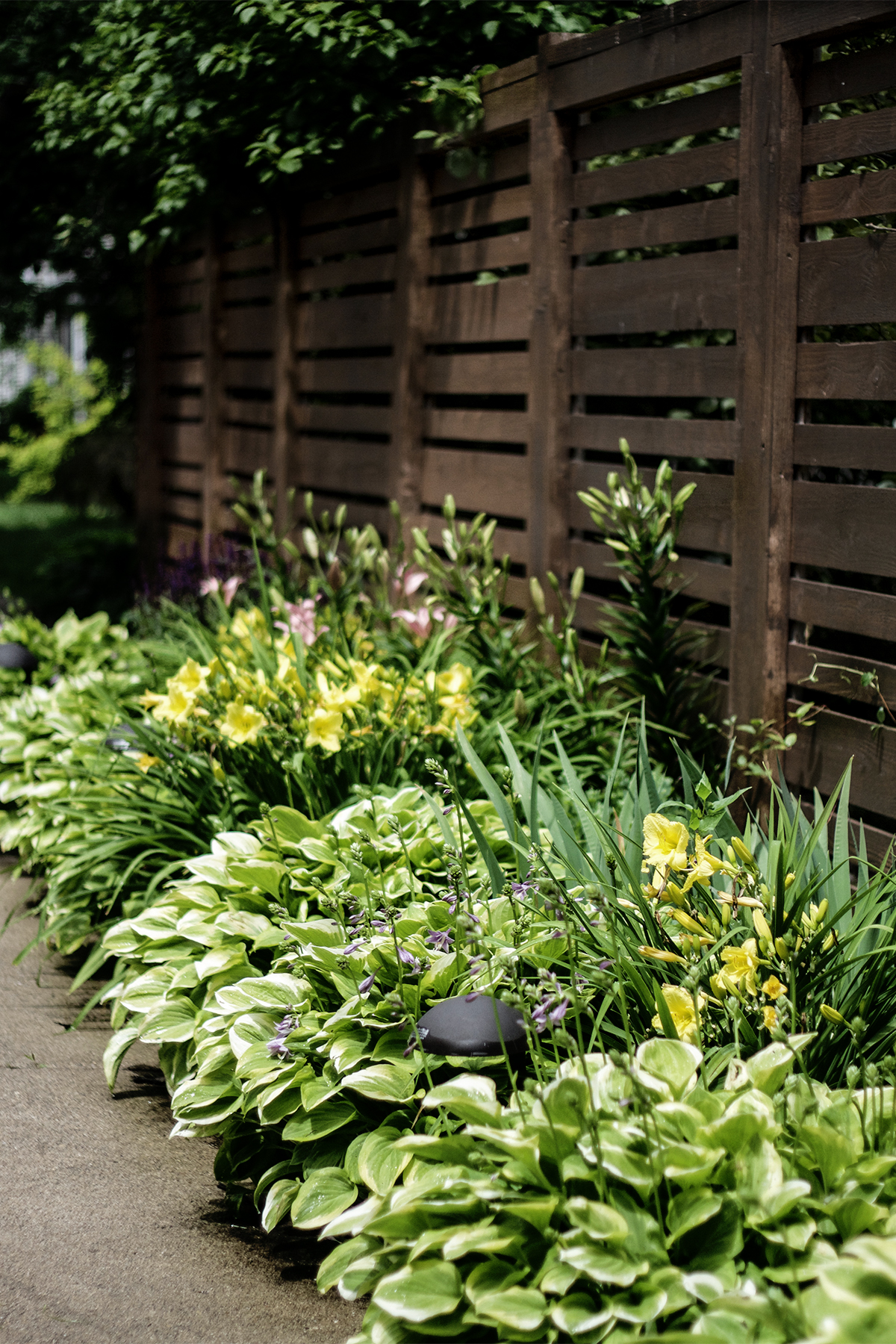 The sun garden is so happy and way too big!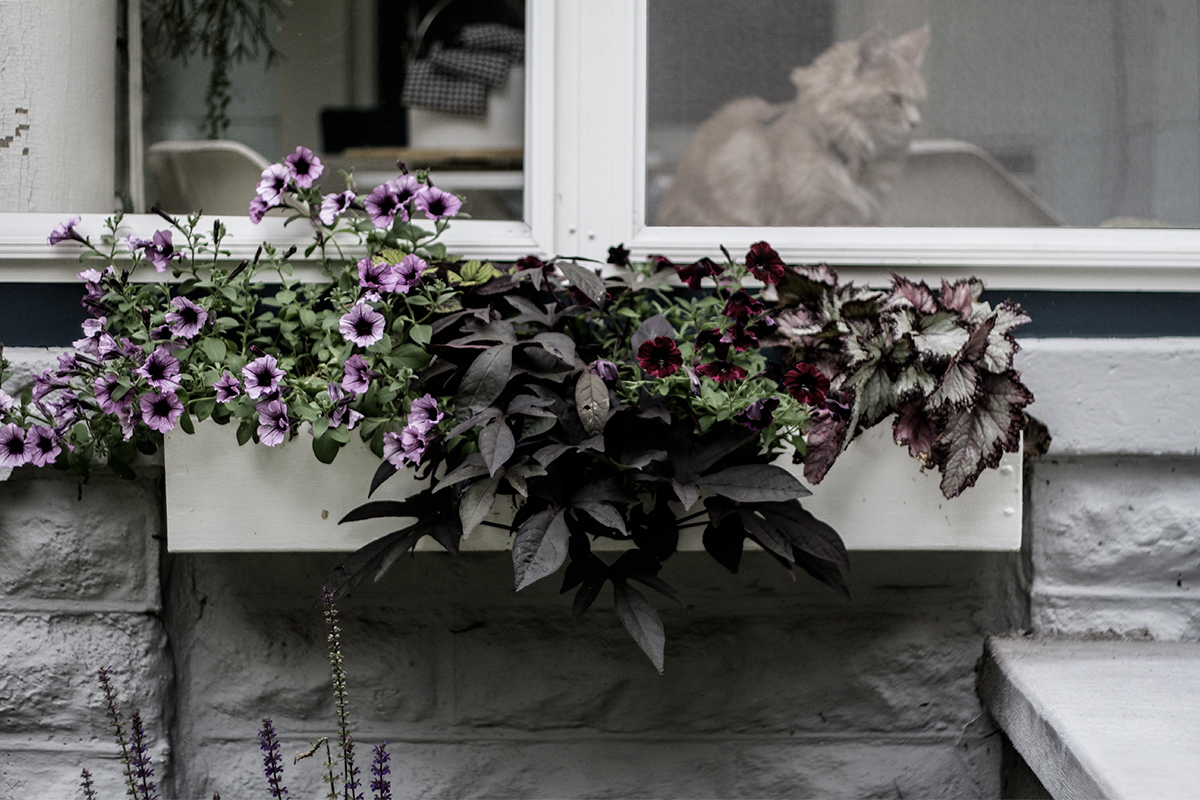 Window box and Birdie cat photo bomb.