Guyses! Today I am going to teach you how to install wallpaper on an accent wall. This is a job that is fairly easy, a tiny bit stressful, and 100 percent totally worth it. This my friends, is the fifth (!) time I have wallpapered, so I pretty much consider ...
Read More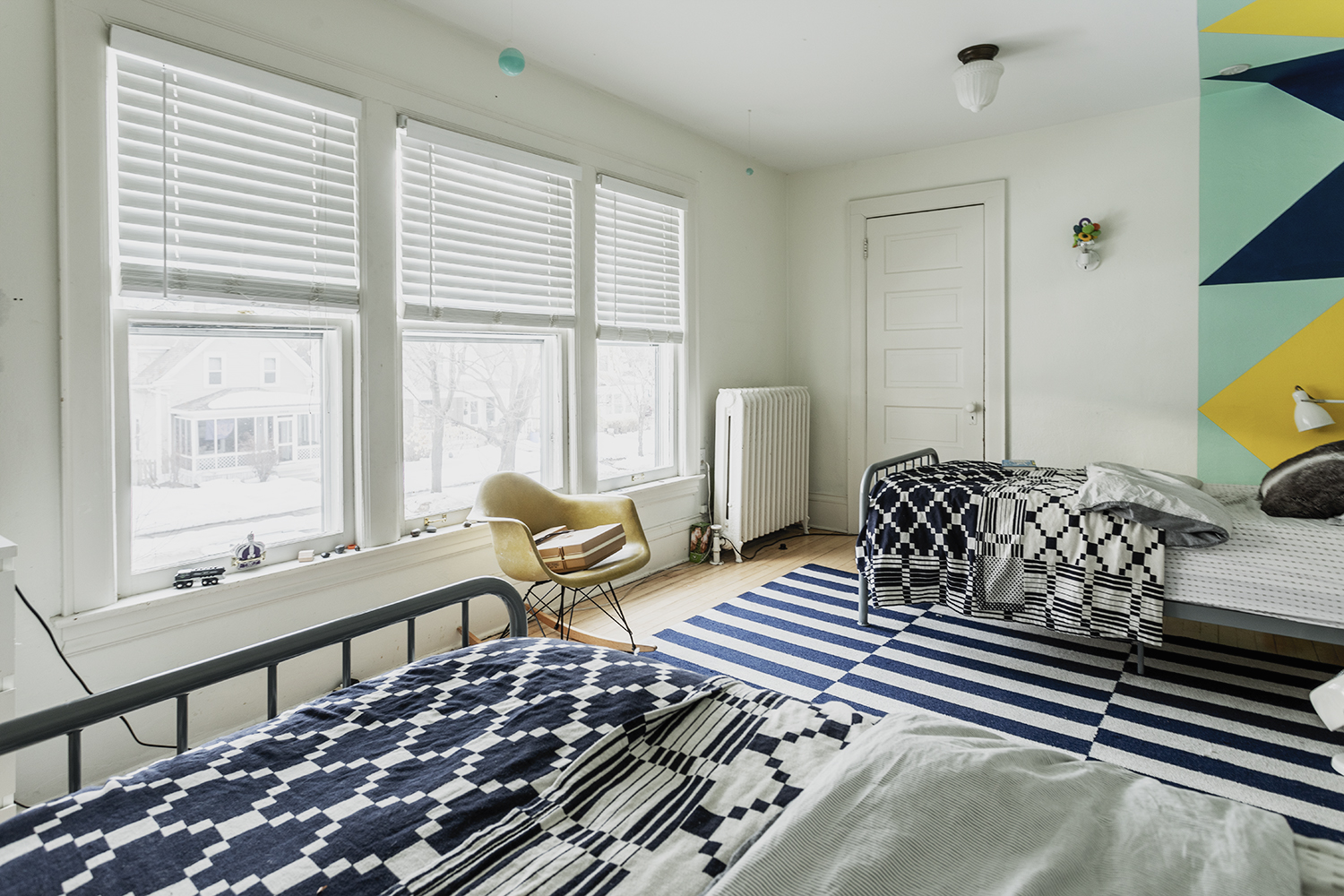 After getting super excited and wanting to dive right into the bathroom facelift that I wrote about last week, I realized I needed to slow my roll and pull in the reigns. I had other projects that I had started and hadn't finished yet, and before I could allow myself ...
Read More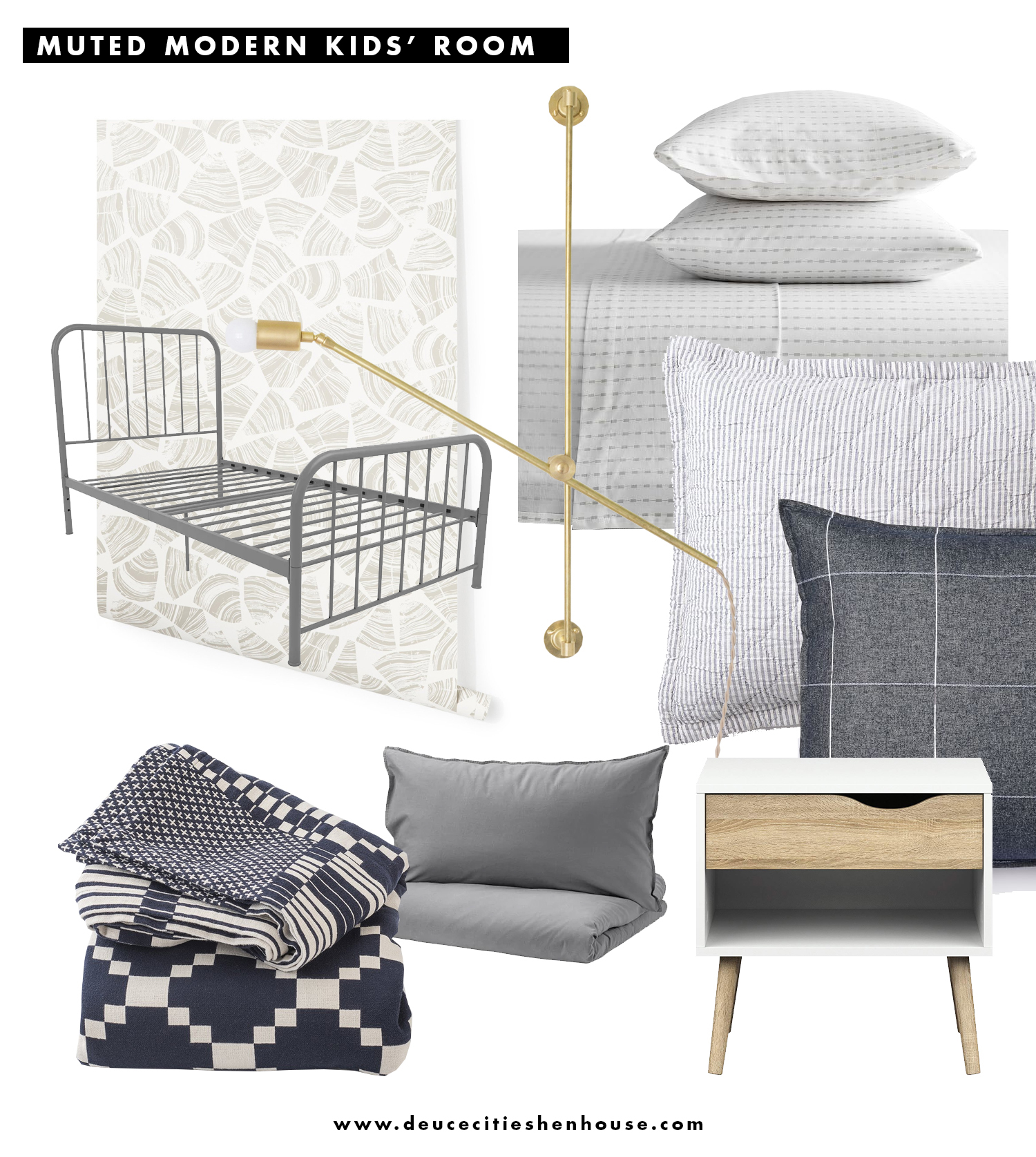 Holy buckets, team! It sure took a long time to get this post out. Sometimes the hardest part is coming up with the plan. Boy did I stall on this one. Designing spaces in our home usually comes easily to me. Once I put time in to sussing out a ...
Read More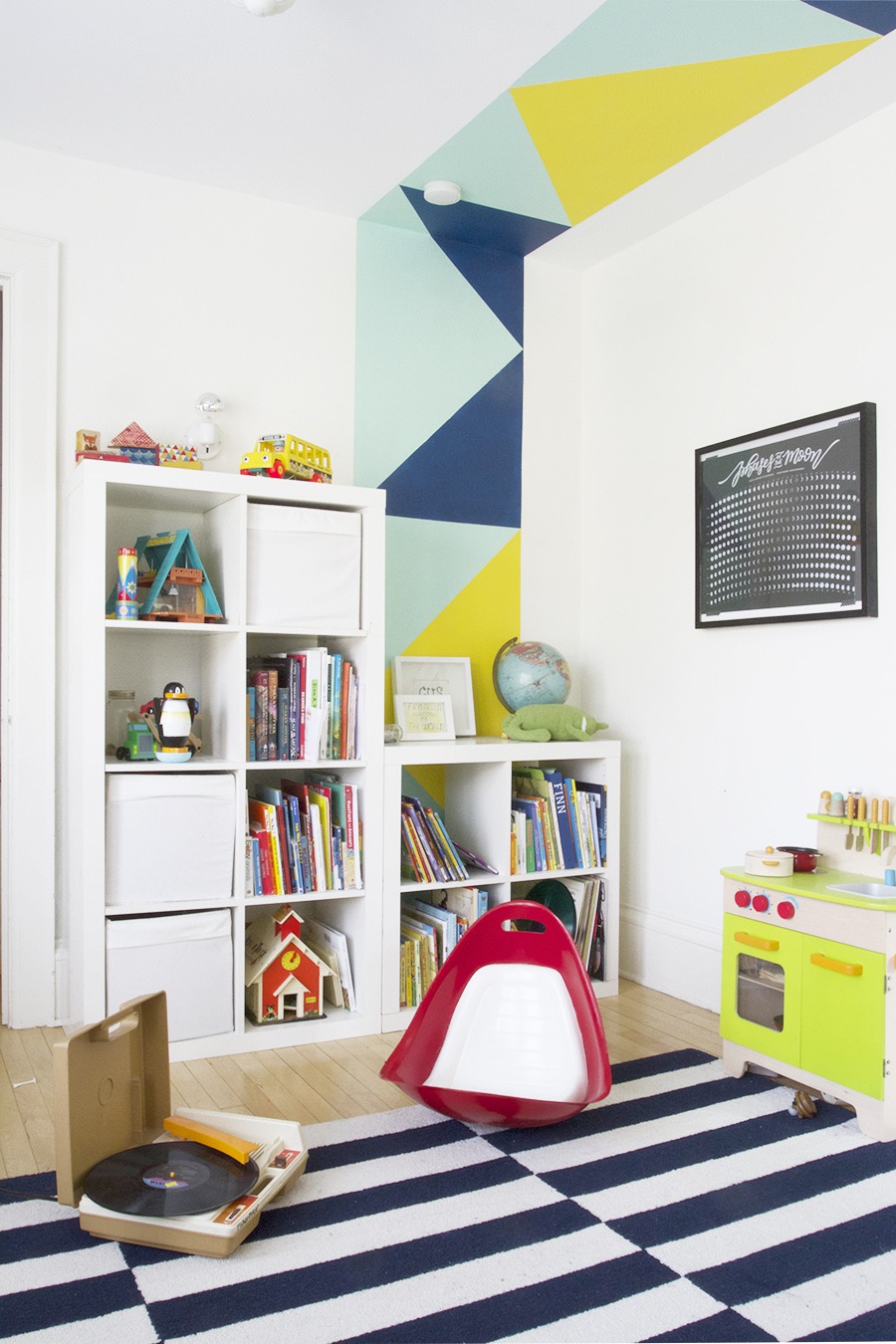 So, guys. I've been wanting to buy this certain rug for the boys' room for a long time, and after waiting for-like-ever, we finally purchased it last month. I know, buying a rug isn't the most exciting thing in the world, but I thought that after waiting for so long ...
Read More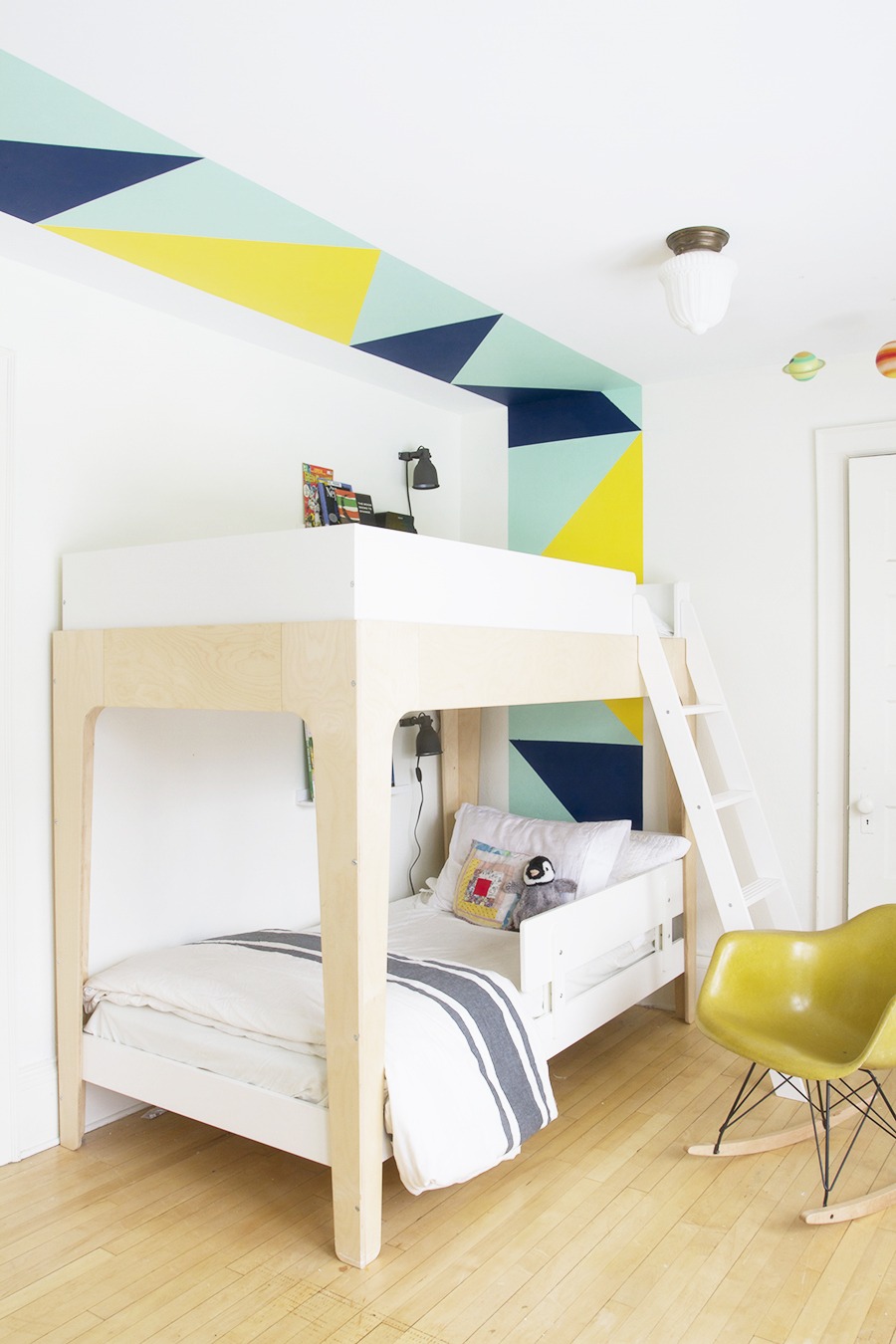 Five years ago this month we moved into this house. The entire place was painted in a terrifyingly boring light brownish-yellowish color that was well past its prime, if there ever was any sort of prime for that brand of mediocrity. Bottom line: everything needed a fresh coat of paint ...
Read More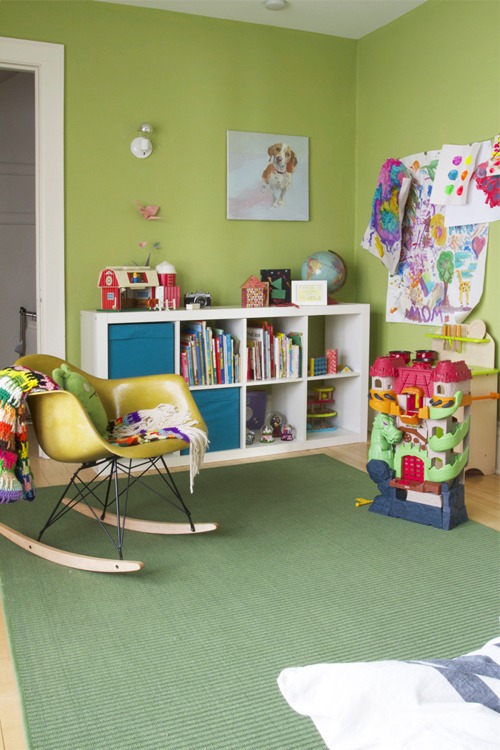 Hi Guys! Today I'd like to share with you the progress I've made on the boys' new shared bedroom. Just a little background info, Finn and Gus are 5 and 2, this fall we invested in a modular bunk bed from Oeuf. In was a significant investment for us, but ...
Read More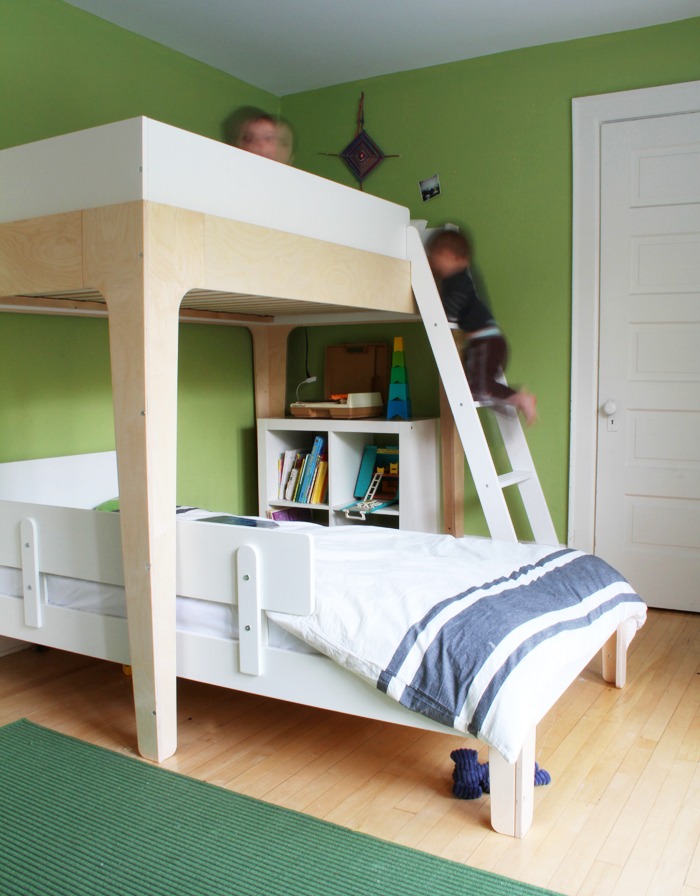 Guys! We are the proud owners of a fully functioning kid lair! Finn (my 5-year-old) and I worked our butts off over three afternoons last week to get the bunk bed put together, and we did it. Finn did half of the work, he insisted. In his eyes, building the ...
Read More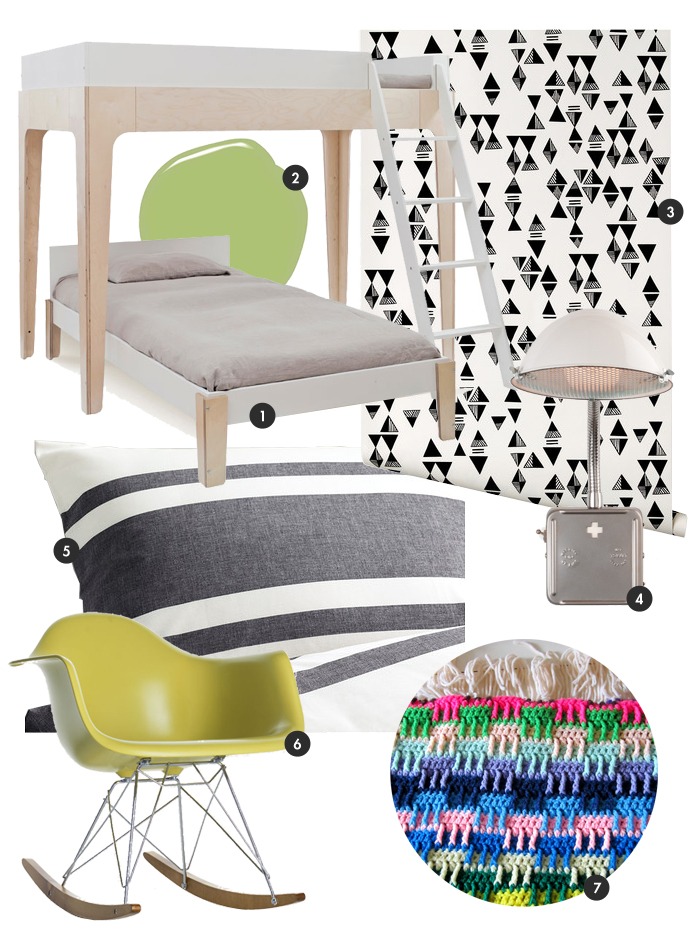 Okay, I'll fess up, I think I may be more excited about the new bunk bed then the boys are. Gus does say "wow" when I show him pictures of it, and Finn is pretty stoked, but really, I'm the one who thinks this will be awesome. We just ordered ...
Read More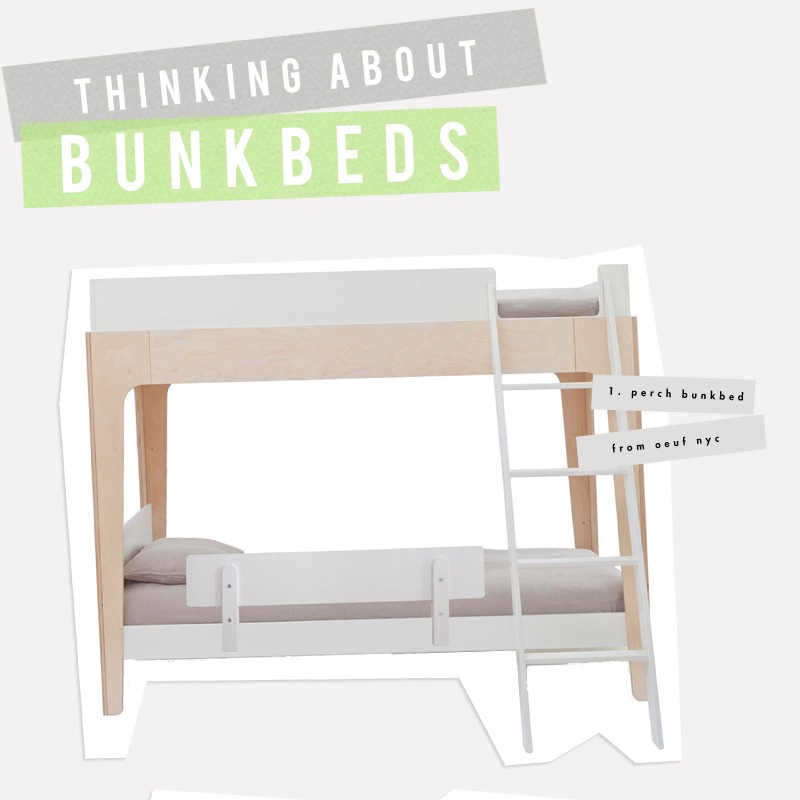 We've been talking for awhile about the boys sharing a room once Gus grows out of his crib, (which should be coming to an end around the fall). There are lots of reasons for the boys to share a room, but the main one is because they want to. At ...
Read More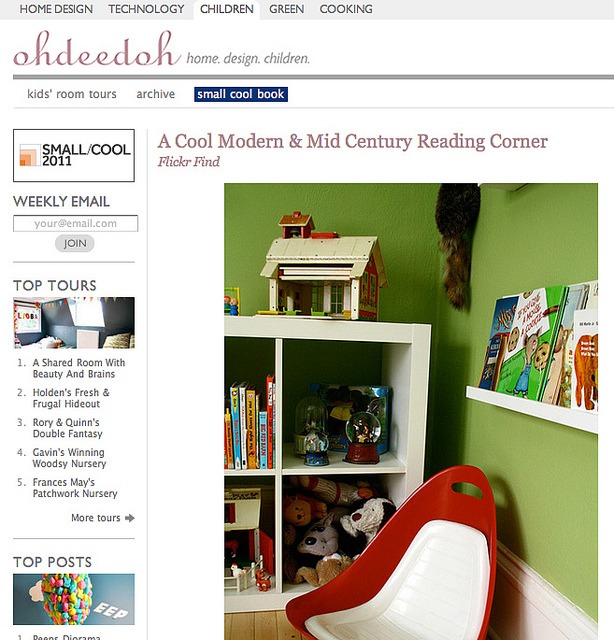 I was so excited on Monday when I noticed Finn's room had been featured in an article on Ohdeedoh. I had just posted some photos on Flickr of his room a month-or-so ago after a cleaning day with the intentions of blogging it in the near future, and I guess ...
Read More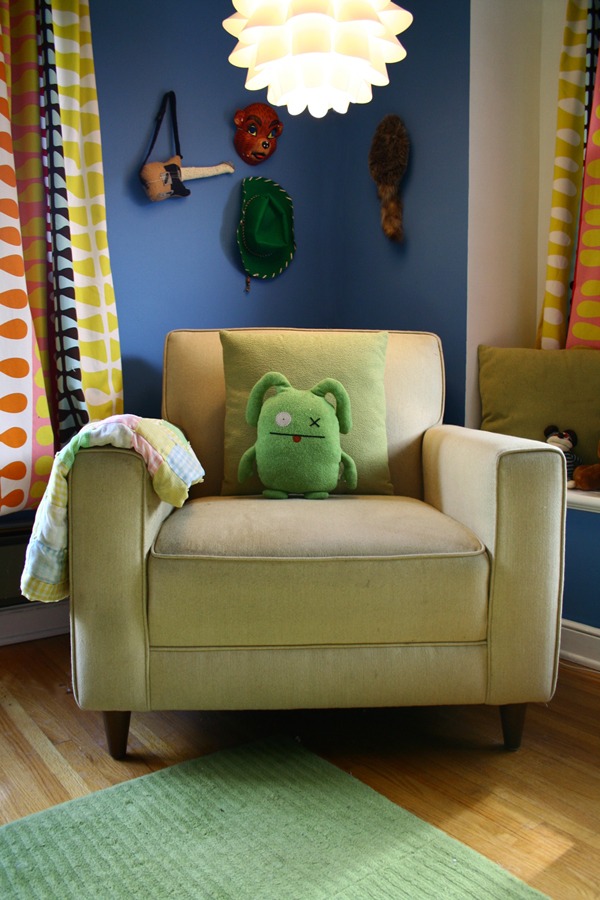 Alright, here it is, my submission for the 2009 Ohdeedoh Color Contest, I'll let you know if I actually make it to the voting rounds. I've got my fingers crossed. Nicole (Colzoz) also has submitted her photos of little Elsa's room, you can check those out at this link ...
Read More