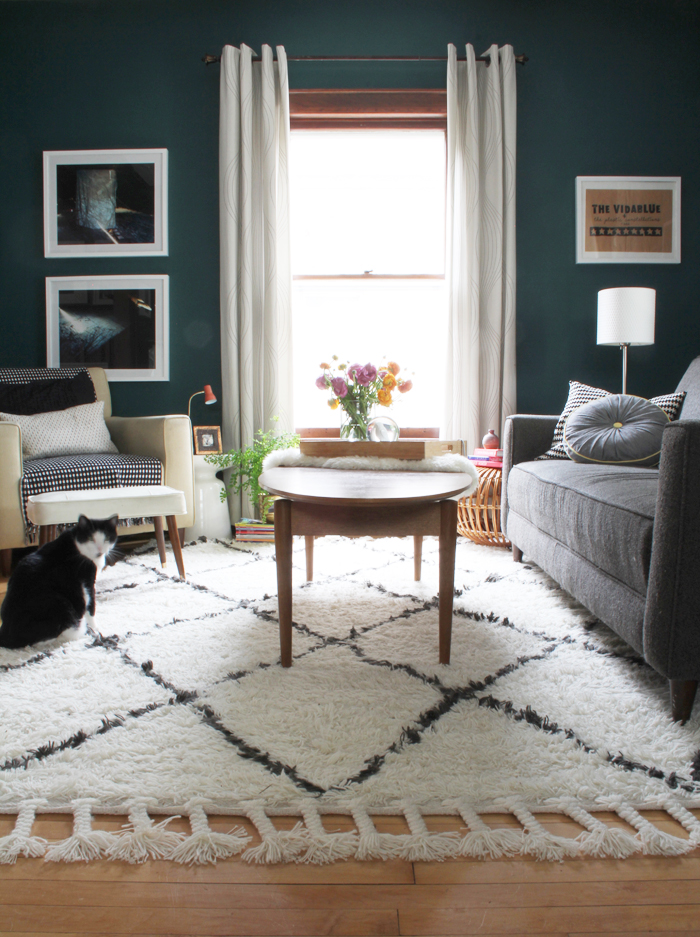 Yo Budz!, Thanks for sticking with me there while I was on spring break with the kidrens. Guess what arrived in the mail last week?? That's right, a new rug for the living room, and yes, I finally decided on one.
You may have noticed that this rug is not the Souk rug from West Elm, but something very similar. You all know how much I debated over that rug. I wanted it so bad, but was afraid of how it would be keeping a white rug with the kids around. Not only that, the Souk comes in 5×8 or 8×10. The 5×8 seemed too narrow for my space, and the 8×10 would've been too huge.
Then it happened, I was over at RugsUSA on a whim and I found this rug, and it was on sale, and it came in 6'x9'… for 50% off. The price was too good to pass up, it was less expensive than any rug I had on my list, (even the Ikea stockholm rug). I figured for the price, I wouldn't feel too bad if in a few years it was too dirty to keep around any more, and for now I am totally in love with it!
It's so soft and cozy (my dad said it looked furry, but whatever). I find myself actually sitting on the floor to play with the kids. It's inviting, and nice, and wool, and feels good on your feet, and white, and pretty and I love it so GD much!
I can't wait for the new furniture to get here so I can see it all together. I know that the overall look won't change that much, we are basically changing the current furniture out for new pieces with similar lines. But everything will be nice and new, and the best part, it will be stain free! For fun sometime I will show you what's actually hiding under the black and white throw, over on the chair in the corner.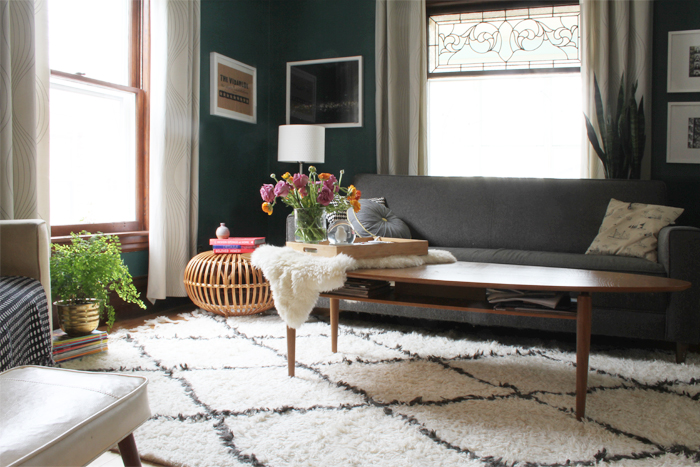 In other news, it's ranunculus season! I love these flowers, they're like roses but way better! I wish I could buy them all year round but over here in Minnesota I can only ever find them for a month or two in the spring. Plus they are super inexpensive so there's no reason not to pick some up when you're out.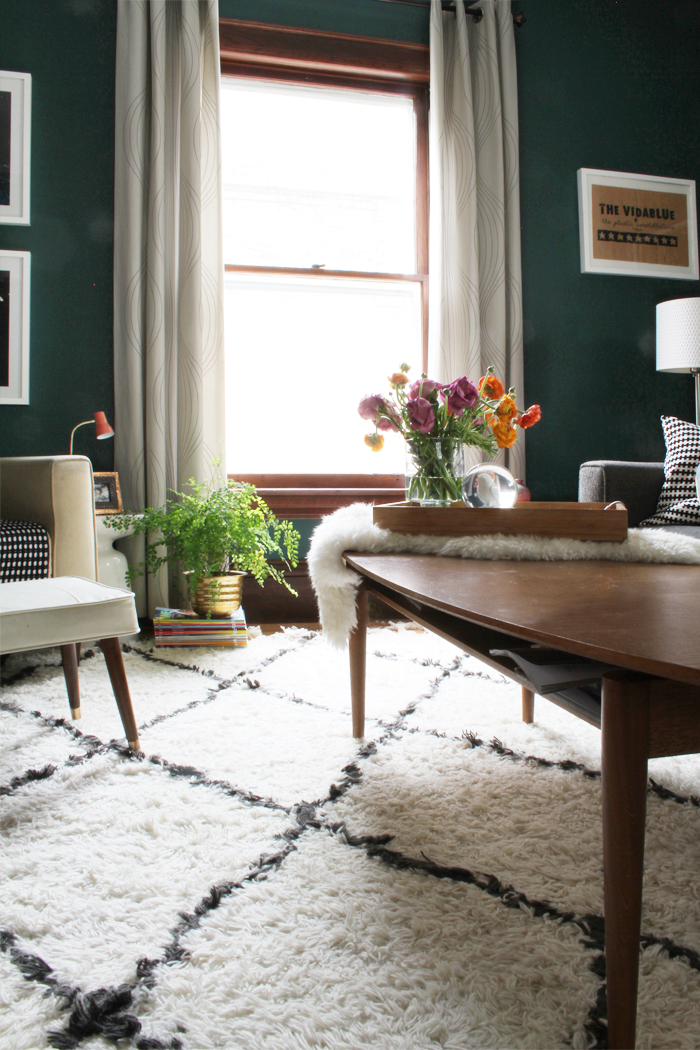 Kudos to those of you who may have gotten my obscure Nirvana title reference, you belong here :)