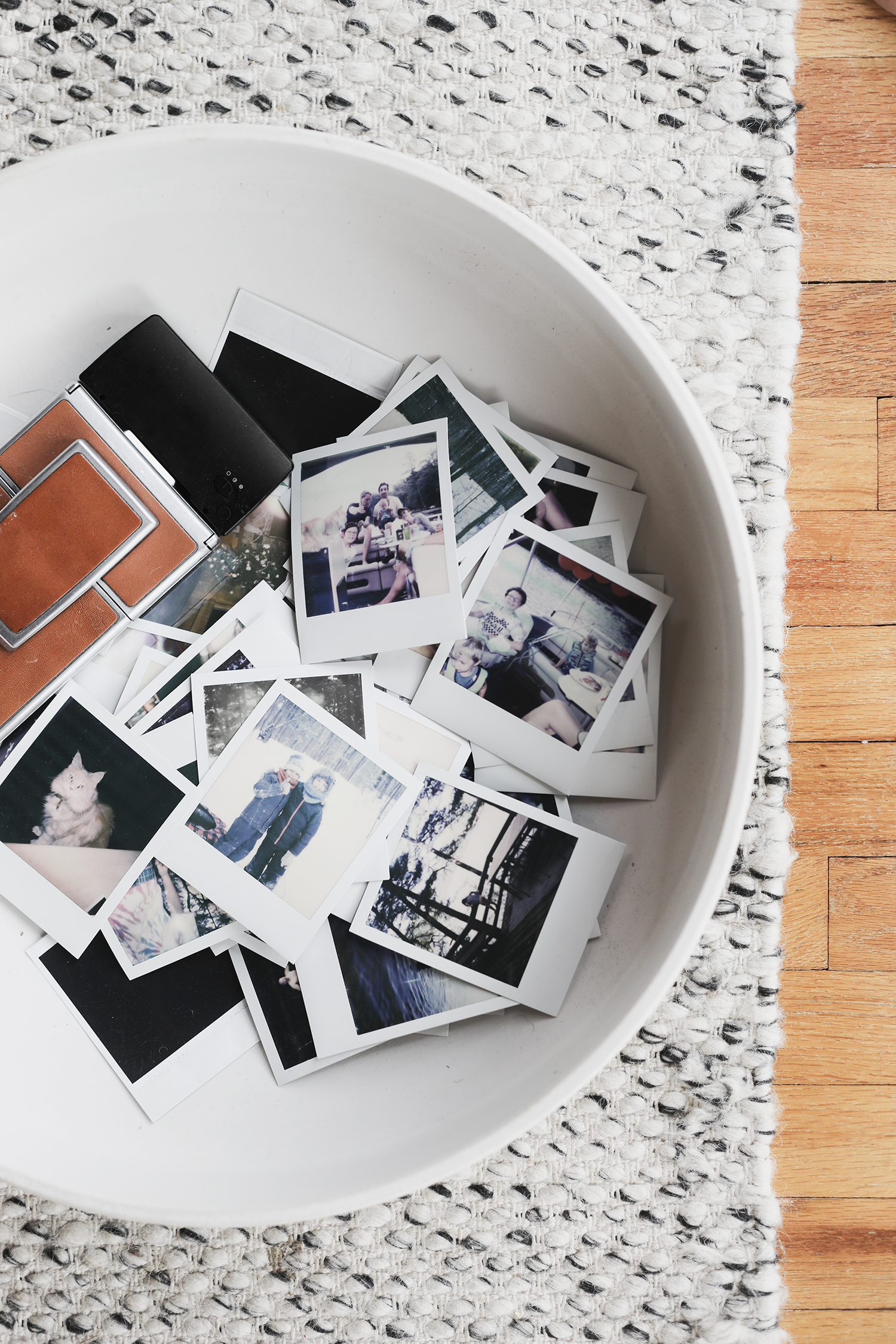 Today I wanted to share how we share and save memories at the cabin. In addition to a guest book we have also started filling a bowl full of polaroid photos. Remember polaroids? They went extinct in the early oughts but have been recently brought back to life by The Impossible project! Shortly before digital photography became the norm, I received my bachelor's degree in fine arts and my major was photography. Everything I learned and was taught to me in the analog style. I used a light meter, took photos with a 4×5 large format camera and a cape, and photos and film were developed in a dark room. I love the spontaneity of a moment captured, there is something so fascinating about the artifact of light and chemistry as a representation of a moment in time.
I really wanted to have that unique experience with a camera, not just my phone, so a short time after we bought the cabin I purchased an SX-70 camera off of eBay. The vintage camera has become so popular now that you can now find certified refurbished models easily on Amazon too! It was important that anyone visiting the cabin felt welcome to take the camera and make a picture. The only rule is that the pictures need to go back in the bowl so we can look at them and remember good times for years to come. Now that we have a collection of images, friends and family love shuffling through the bowl looking at the memories we have created in the short 2.5 years at the cabin. The SX-70 includes a lens that can be focused, light meter adjustment and a great design and aesthetic. The iconic collapsible camera is fun and easy to use. We've even upgraded our flash, which works great for taking interior photos or photos in low light situations. Another cool fact, the Eames offices created the marketing video that accompanied the camera when it was first released to the world, it's pretty cool if you have a sec to check it out.
The Impossible Project started immediately after Polaroid discontinued instant film. A few investors bought up the manufacturing equipment from Polaroid and began experimenting with new chemistry to make the film again. Now days you can find the film in black and white, color, and for the 600 series and i-type polaroid camera's as well. There has been a lot of experimenting within the community of photographers who adore this camera, and I've tried some myself, using different type films. It's so much fun, I just love having a real camera around.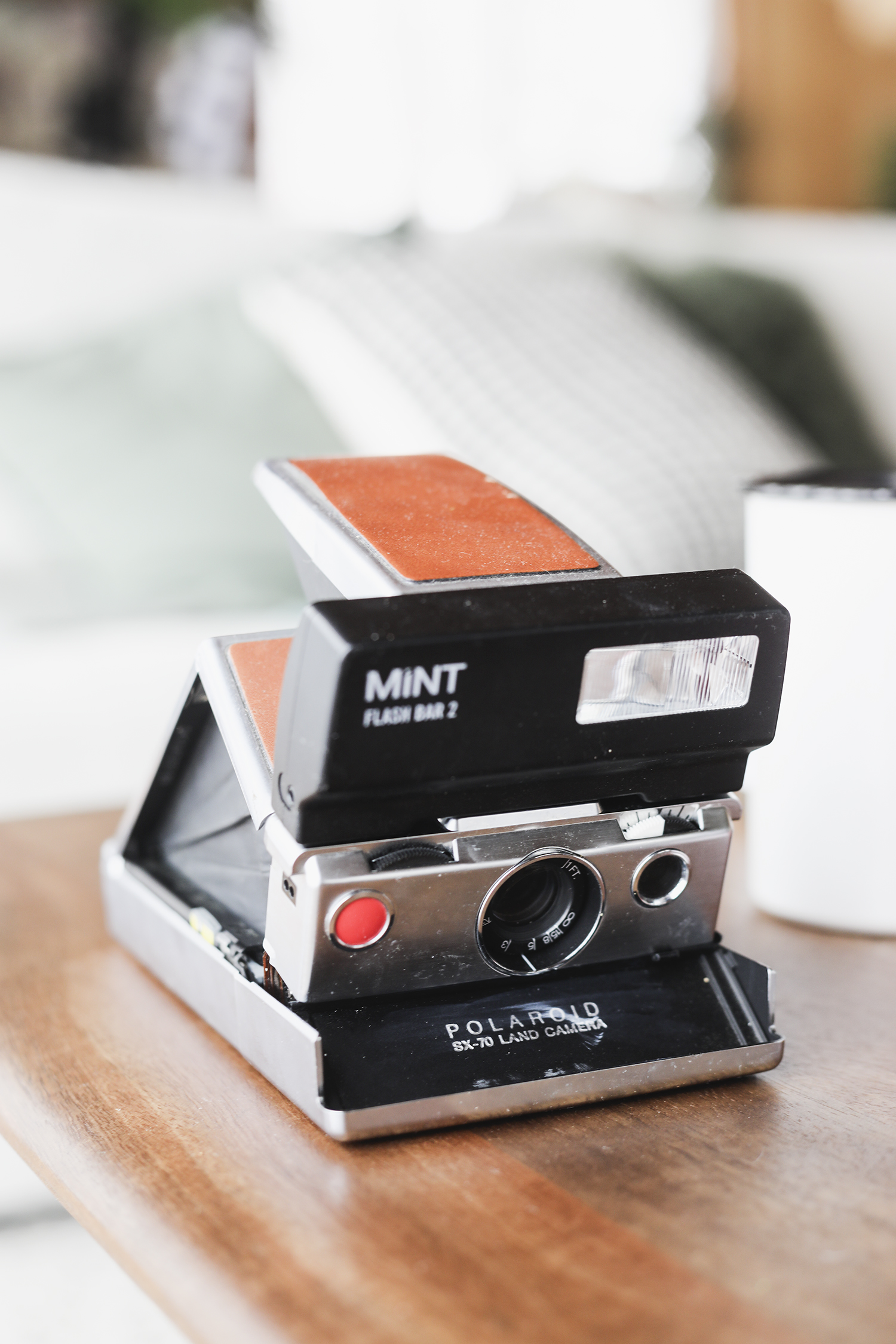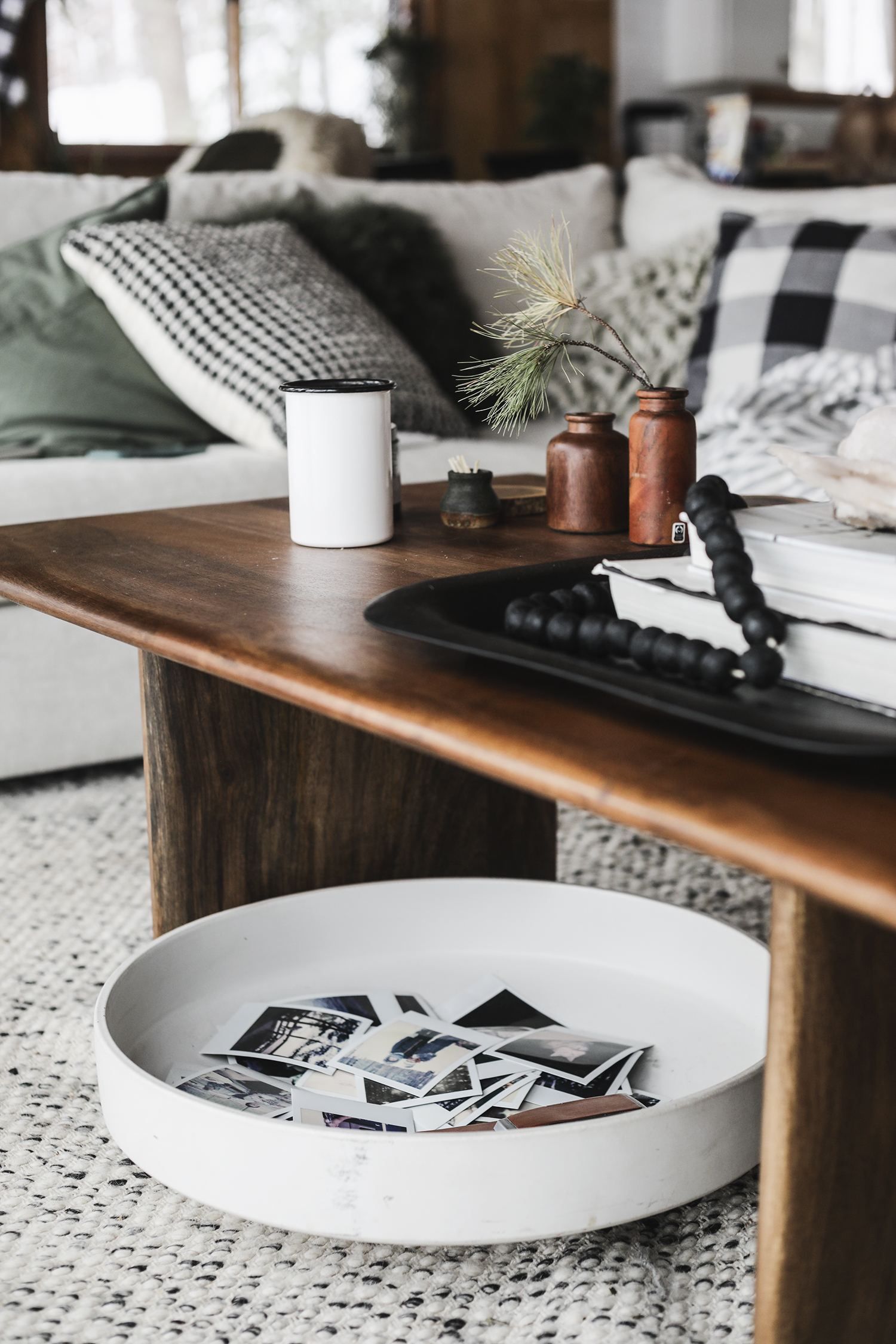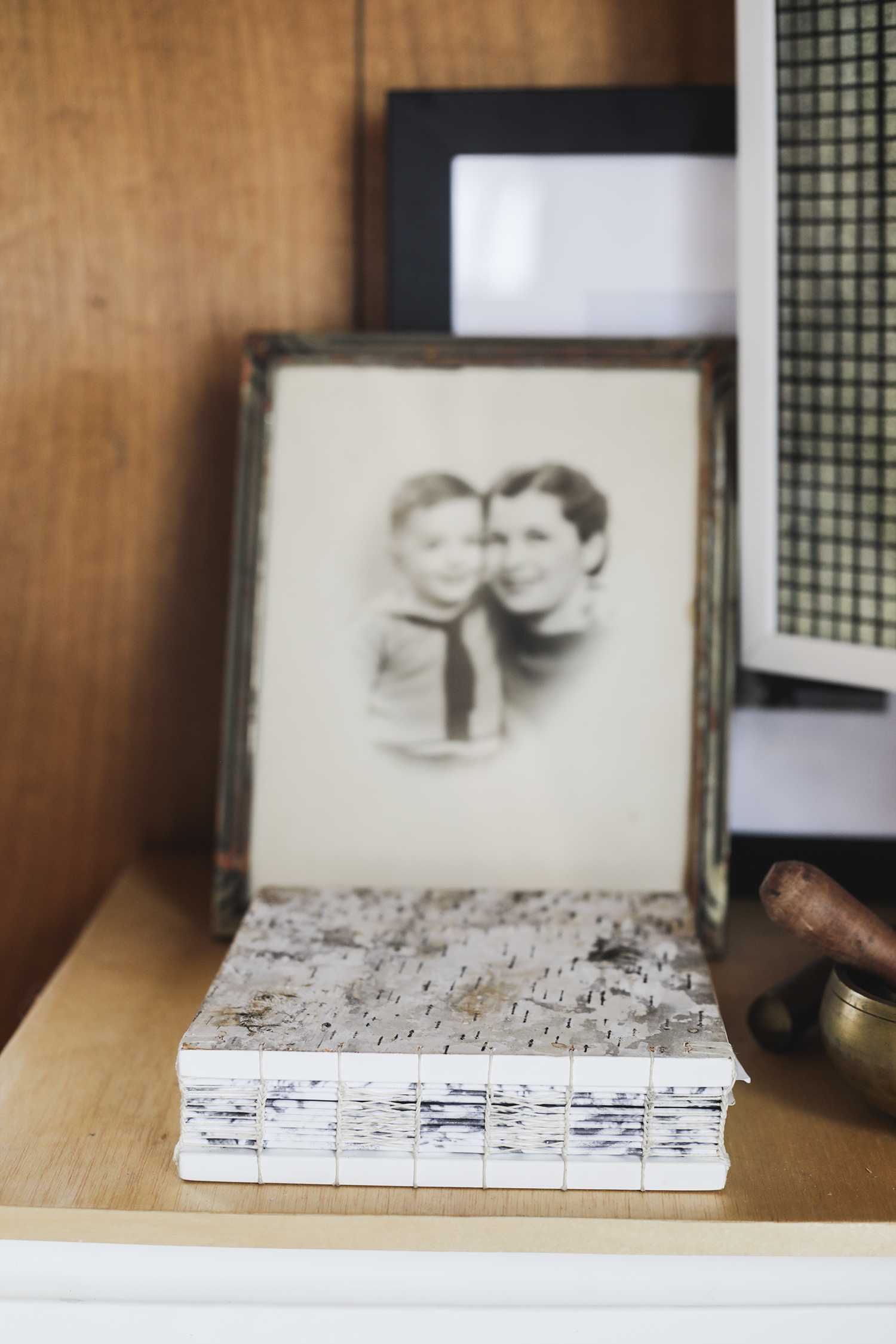 We also have a real guest book too! I felt compelled to share with you because it's handmade from birch, wood and paper. It could be used as a journal or wedding guest book too, and would make a great gift. I love seeing this book fill with memories, and having entries from all of our loved ones is so special to us, the book becomes a collective memory of the cabin. Corny, but special don't you think?