Woohoo, I am making progress on this to-do list, more on the boring stuff later this week. For now, I am basking in the glory of finally adding something nice to our entry way area, this new Nelson Bubble Lamp. Remember a few weeks ago how I told you that after cleaning out the basement project area I decided to sell my letterpress? Well this is what I bought with that money, and man, this light fixture is way better than an old letterpress collecting dust in my basement. Psst, I also bought that Bookhou bag with the triangle print (in the lower right hand corner) with my fast cash too.
If you remember, I was thinking about getting a Random Light for this space. After taking the time to really consider that option I realized that it was too expensive, and the size of even the small light would probably be too big. My husband is 6'4″ and we needed something that would give his big nordic head some clearance.
The lamp arrived yesterday afternoon, I had ordered it the previous week from Modernica who was, and still is having a 15% off sale (plus free shipping) on bubble lamps. As soon as I laid eyes on it, I knew it was going up that night (aka last night). I couldn't live with the old victorian entry fixture any longer.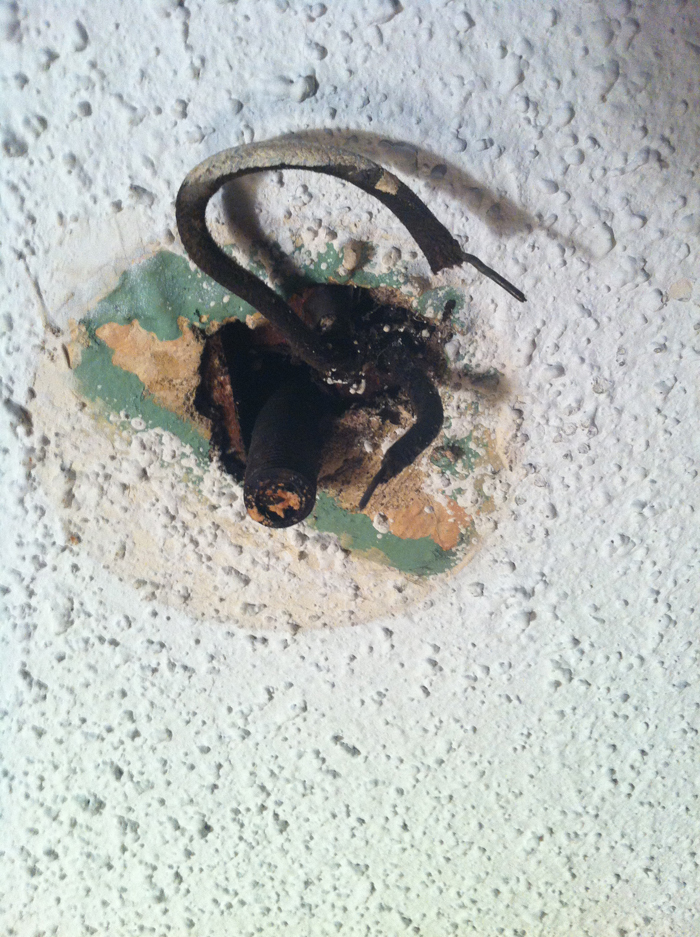 It didn't take long to discover that I had my work cut out for me, I figured there would probably be knob and tube wiring but I wasn't anticipating the old metal gas pipe (used for lighting old gas light fixtures). There is nothing worse that committing yourself to a project, only to realize that the project is going to be a major pain.
When we replaced the dining room fixture a few years ago we discovered a metal gas pipe there too. In that case we had to use a sawzall to remove the pipe and had to take out a good chunk of the ceiling to do so. In that instance our light fixture fitting was wide enough to cover up the gaping hole in our ceiling but this time that wouldn't be the case.
I had intended to add an electric box to the ceiling and make everything a little bit safer but with that protruding pipe there was just no room. So I did the only logical thing and wired the lamp the same exact way the previous lamp had been wired, with no box. I made sure that the wire cap connectors were very secure and taped everything up excessively with electrical tape. I didn't have a lot of options. I plan on making the big call to the electrician in the coming months to have some of my old wiring removed and replaced with new "modern" wiring and electric boxes.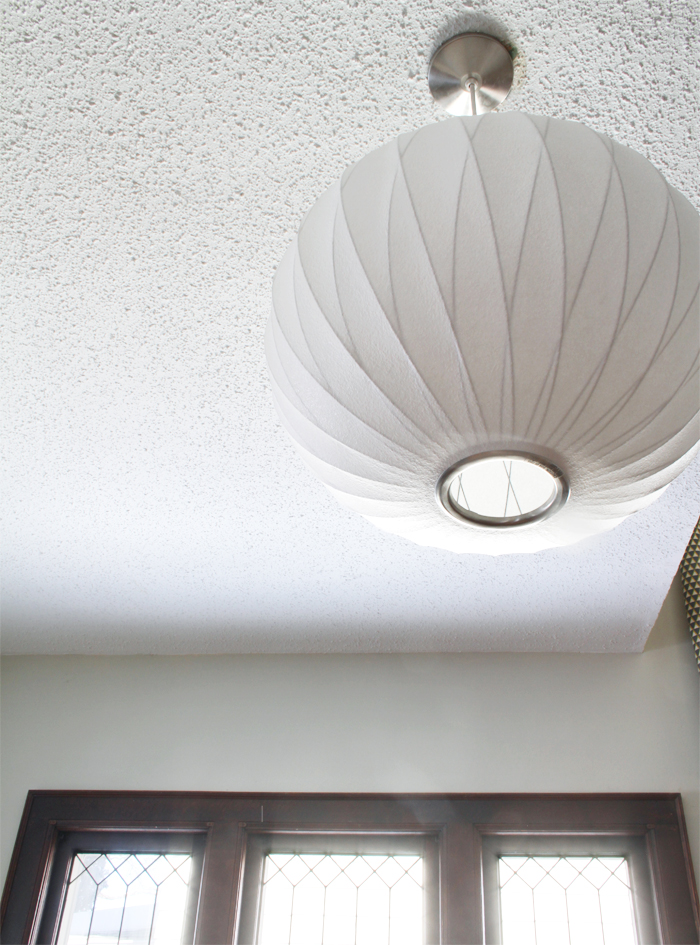 I usually try to hide my popcorn ceiling from you guys, I totally hate it and it's everywhere in our house. Someday, someday, we will remove it but for now try and look past it. The new light fixture is improvement enough for one day :)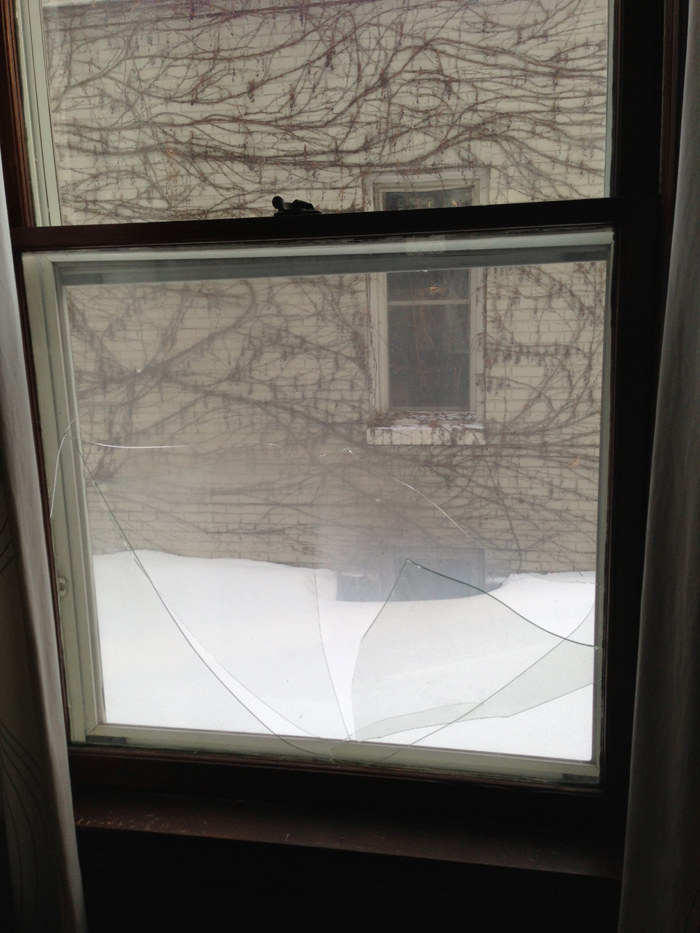 As all projects go around here it's always one step forward two steps back. Within minutes of the new light arriving one kid put their hand through the living room window. Thankfully there wasn't one drop of blood lost and the window is already at the hardware store getting repaired. Not such good timing for the 0º weather we are having here today, in God Damn March! What the heck, man, isn't it spring tomorrow??