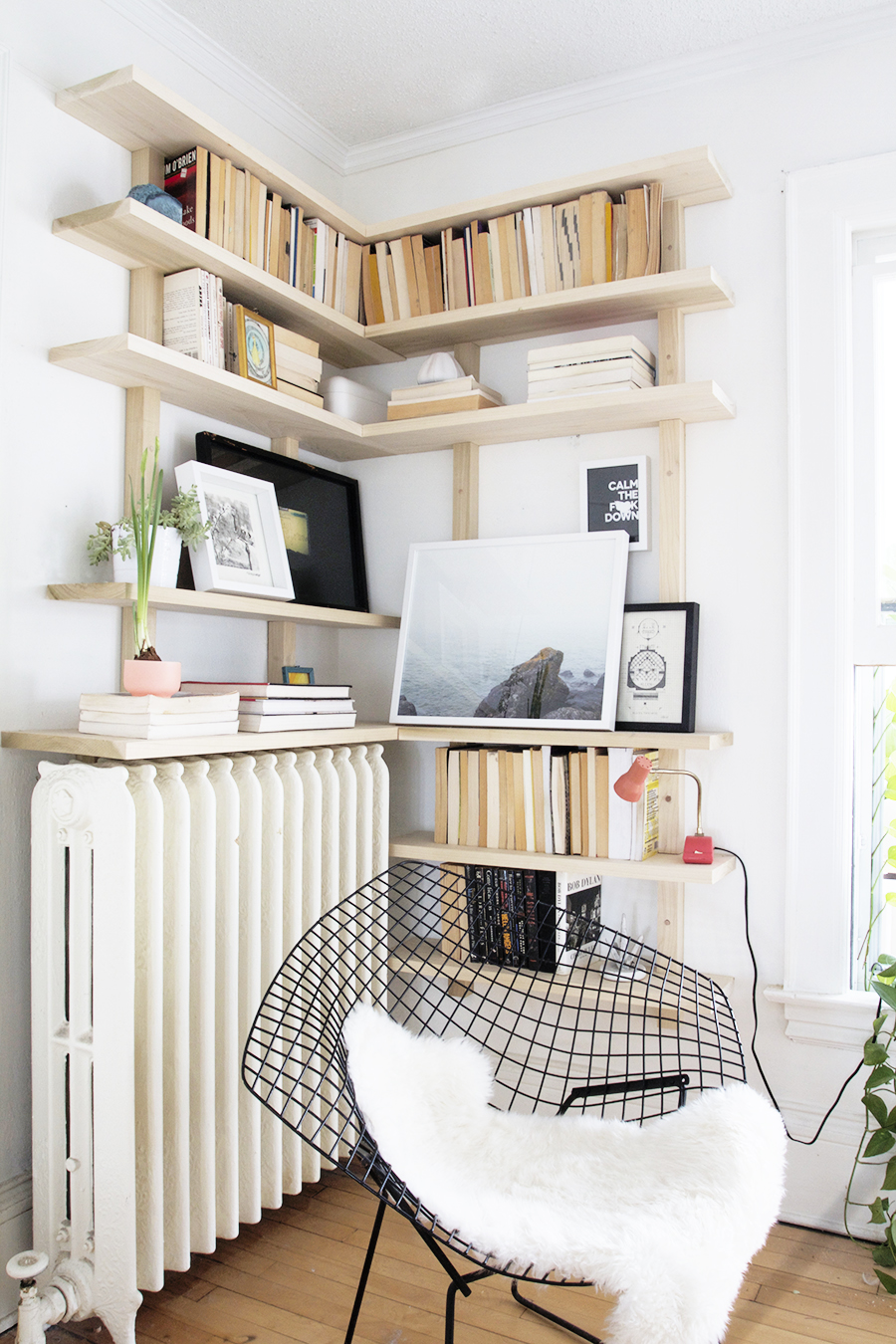 Friends! Can I just start by saying that I am feeling stoked to get back in the swing of things! I already love 2016, it just feels right. It was nice to have a bit of a break from house stuff the last few weeks, and now that the basement is almost done. Done. DONE!, I will be able to move on to other projects. I am so ready for other projects, and so over working on the basement!
For fun, last night I spent an hour or so going through my posts from the last year to refresh my memory and take a look at what has gone on around the house throughout the last 12 months. Looking back made me really excited to get back at it and make new goals for this year. Sometime my brain likes to make me think I'm stuck in one place, or that I'm only ever busy and nothing ever gets done, never advancing. This brain, I tell you what, it needs to shut up. Thankfully, I have this blog and am able to sit back and look at a years worth of home repairs and updates, and by the light of this screen I can sit here and see that all the work actually adds up to something.
There was a definite lapse in momentum this year when in May, my right hand was broken due to a highly not cool dog bite. I wasn't able to do big projects for about eight weeks while I let my arm heal. By the time I was able to use my wrecked appendage, I found that I had become way too good at enjoying the summer. Although mad chilling is a good activity to partake in from time-to-time, it's just not my style. When it was time to hunker down for the fall and get back at finishing up some big projects, I encountered some intense moments of uneasiness and anxiety due to situations way out of my control. That made it especially hard to stay motivated. I took the blog at a slower pace the last few months, trying to prioritize, focusing on spending my time most efficiently. The truth is, I spend a bulk of my day carting kids around to school. I find slices of time where I try and get things done, but more often than then not, when those time come I just want to chill the eff out. The thing is I need to be working on creative handy projects to feel fulfilled, so it's just a matter of balance. This coming year will be challenging because the kids' schedules will become even more insane and I'll just have to figure out how to carve out that time, while also making sure there is plenty of time to hang with my old man, and oh yeah, kidz. Anyways, I'm sure it's something we all struggle with, I'm just hoping to be more successful with how I handle it all in 2016.
Anyhow, I put together a quick recap of some of my favorite posts from 2015. I seriously hope you are all having a good start to the year!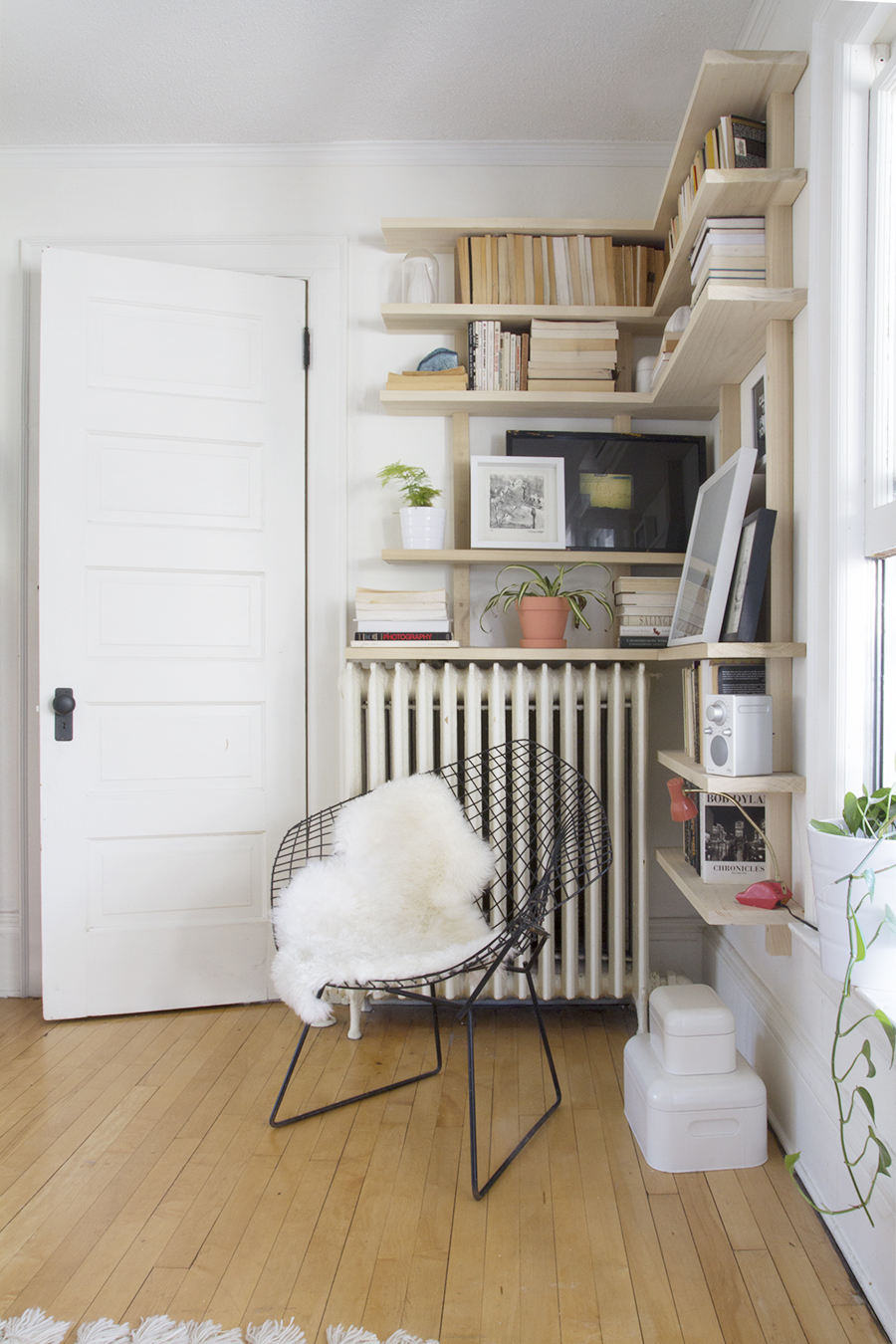 +++ master bedroom +++
It feels like I finished the facelift on our
master bedroom
so long ago, I can't believe I was just finishing up at the beginning of 2015. Making our master bedroom pretty and inviting has been so great for me and Jeff. There is nothing better than going to bed every night in a clean(ish) tidy space. So happy with how this turned out.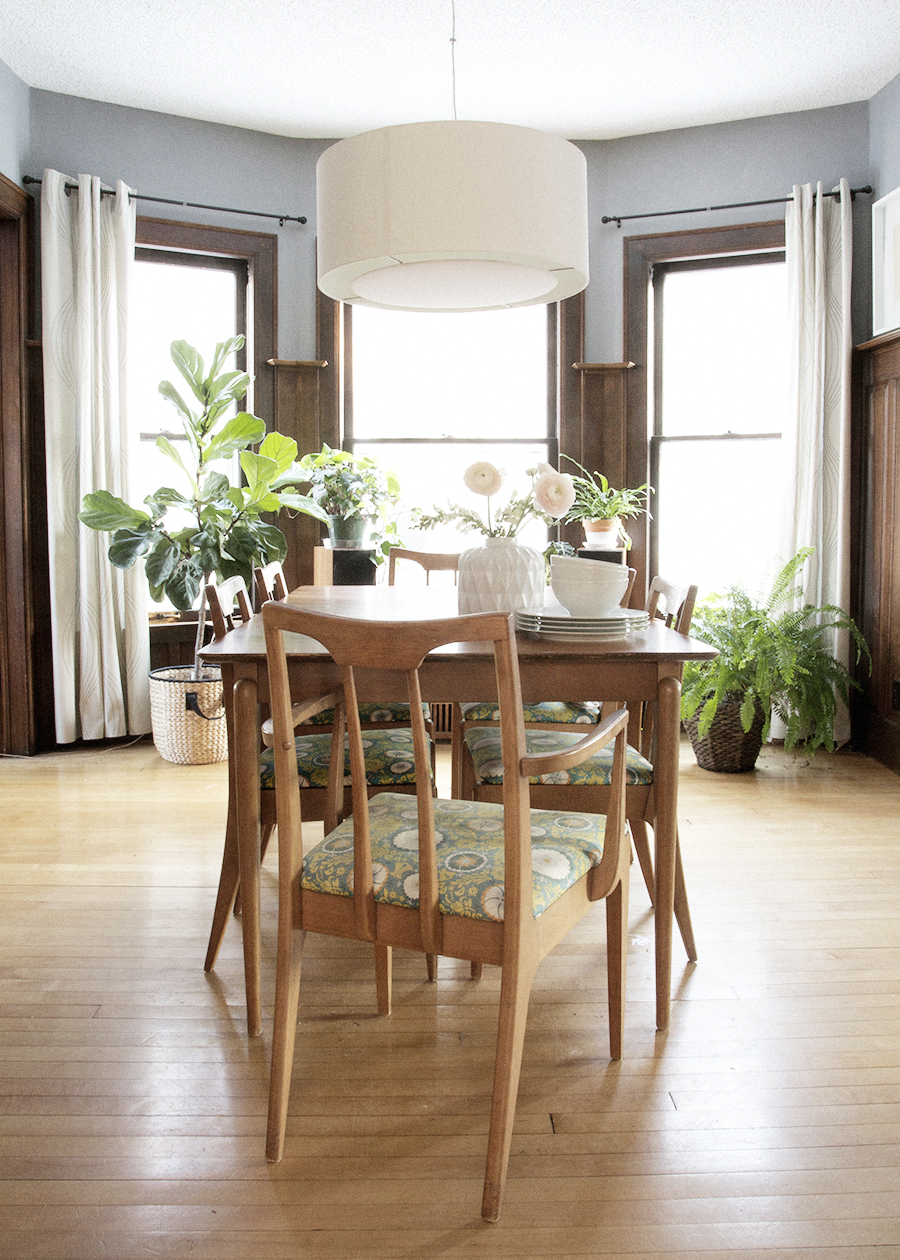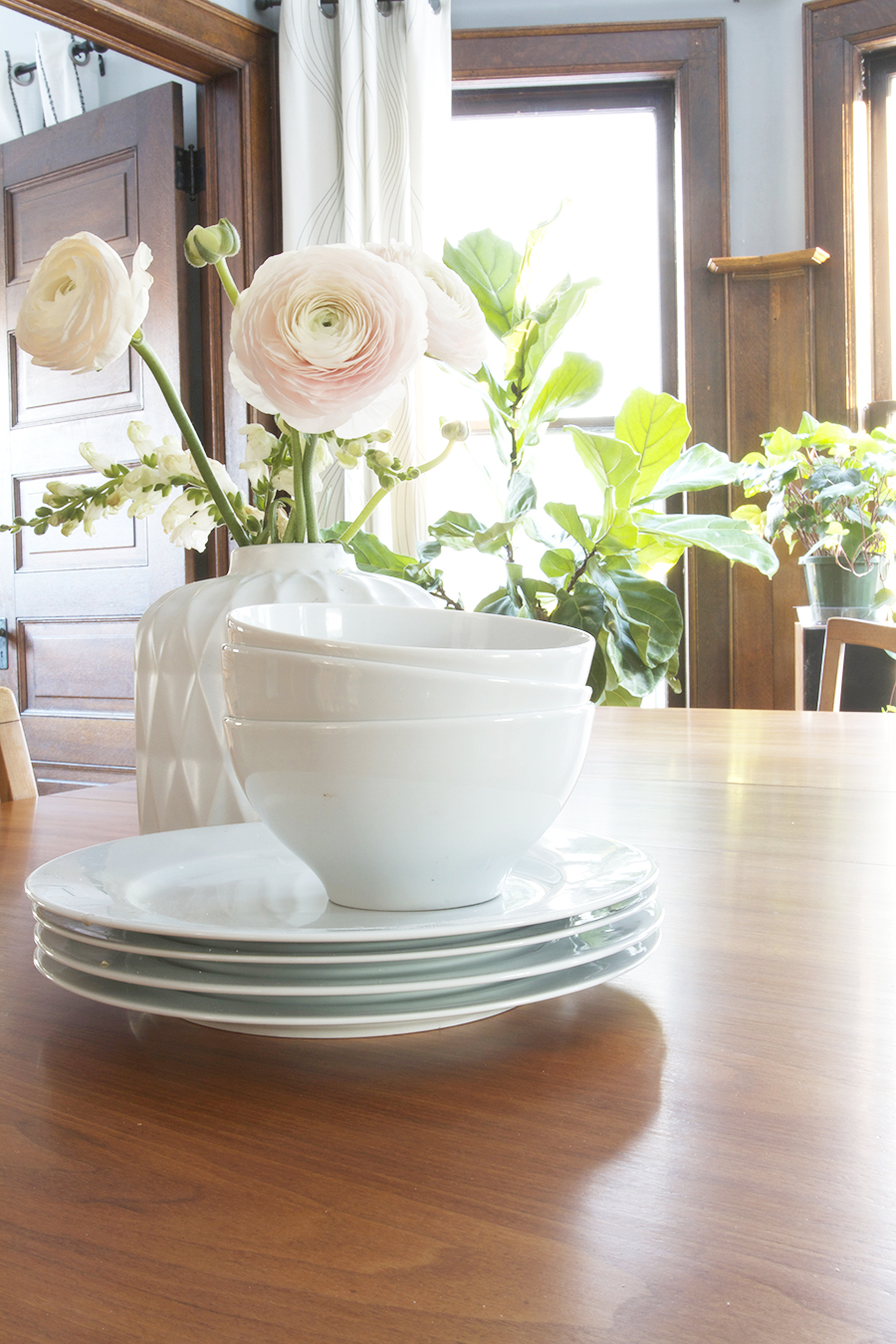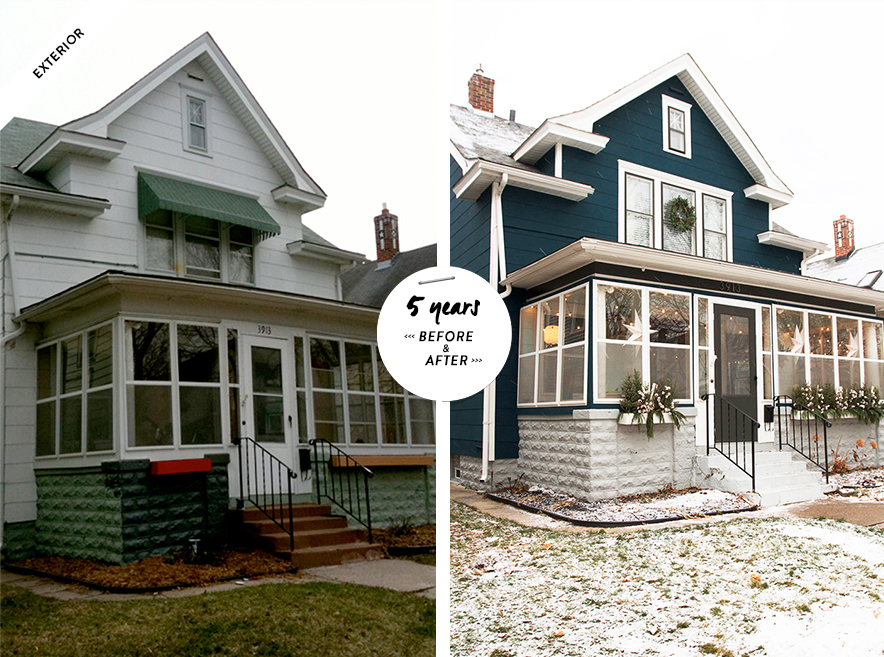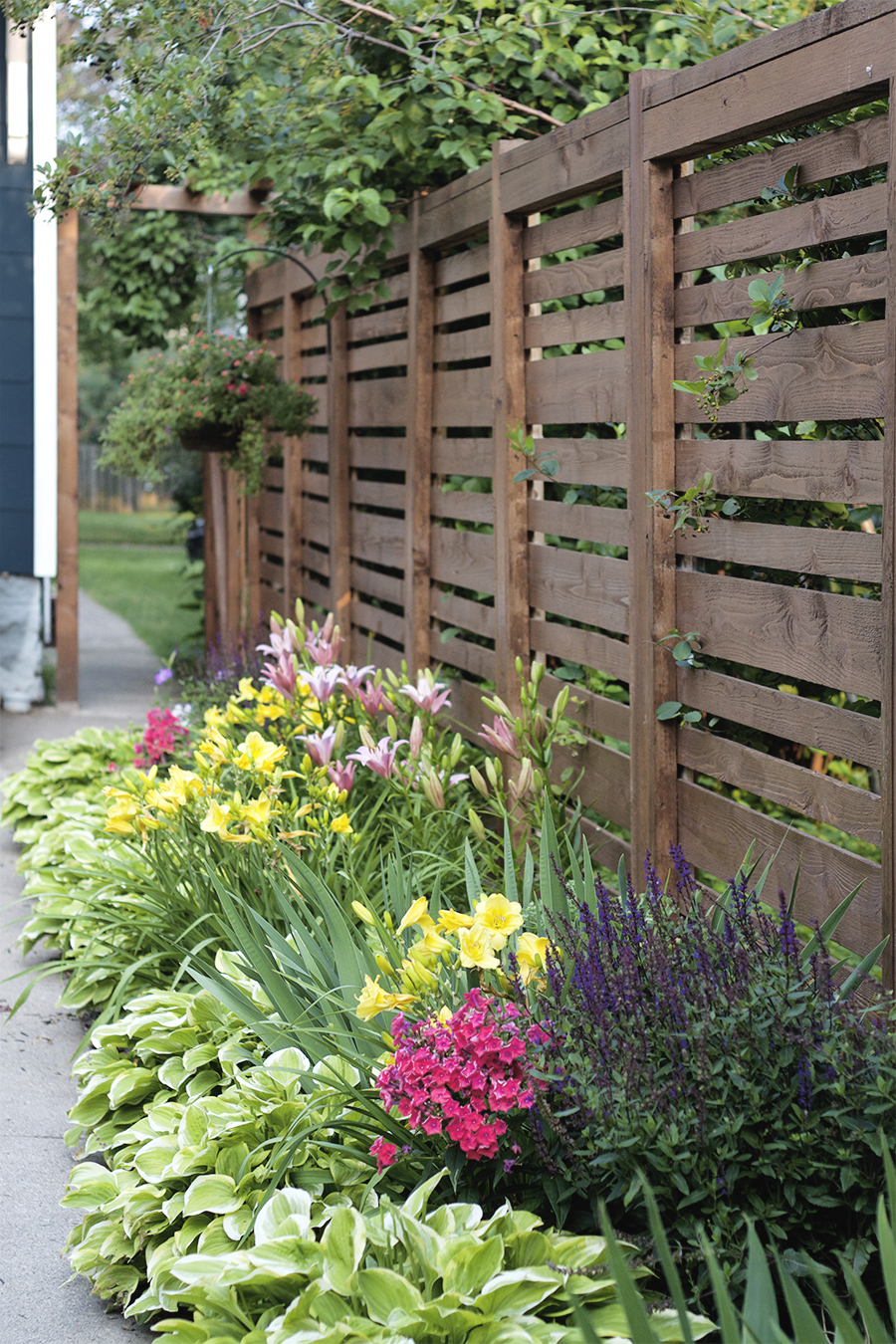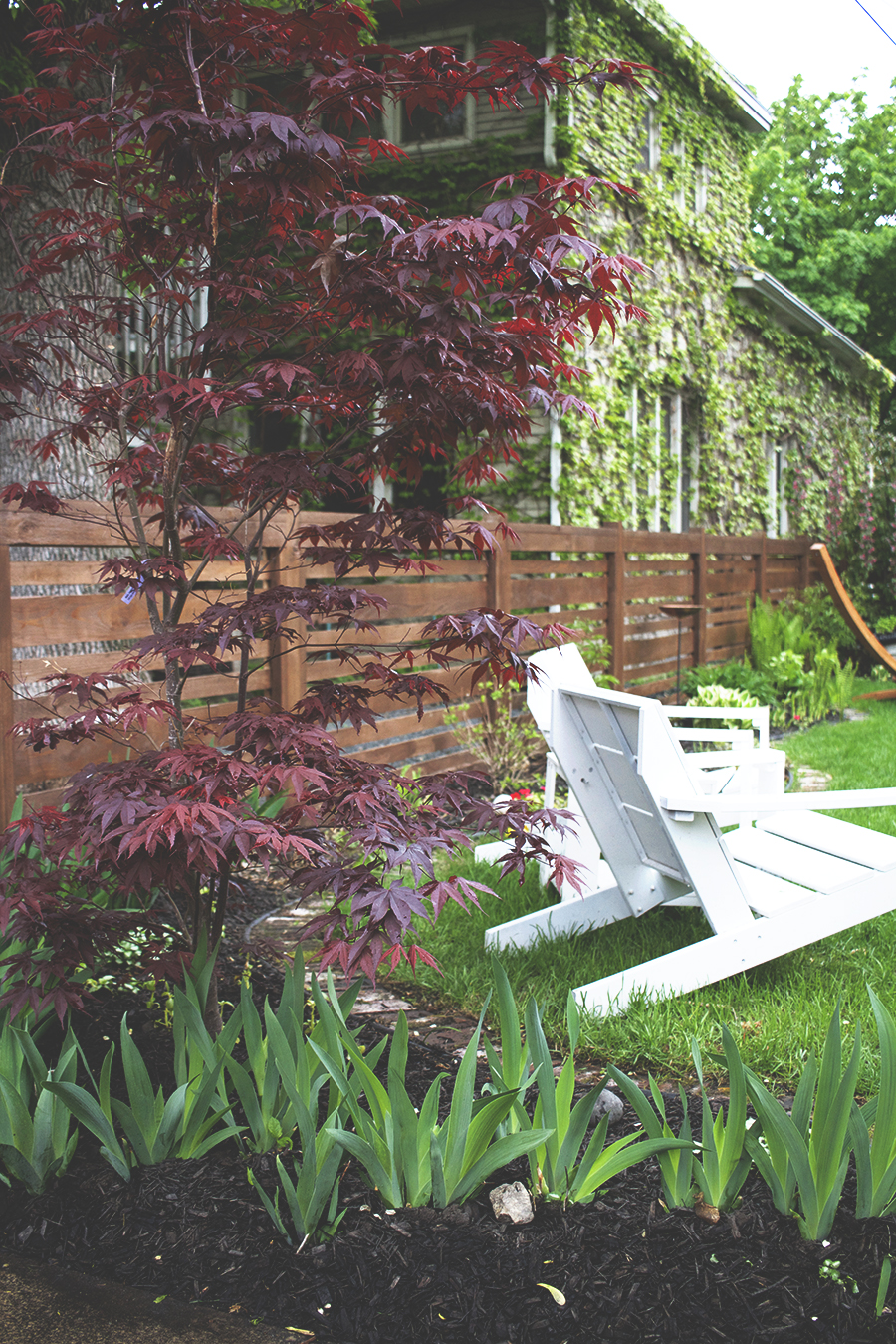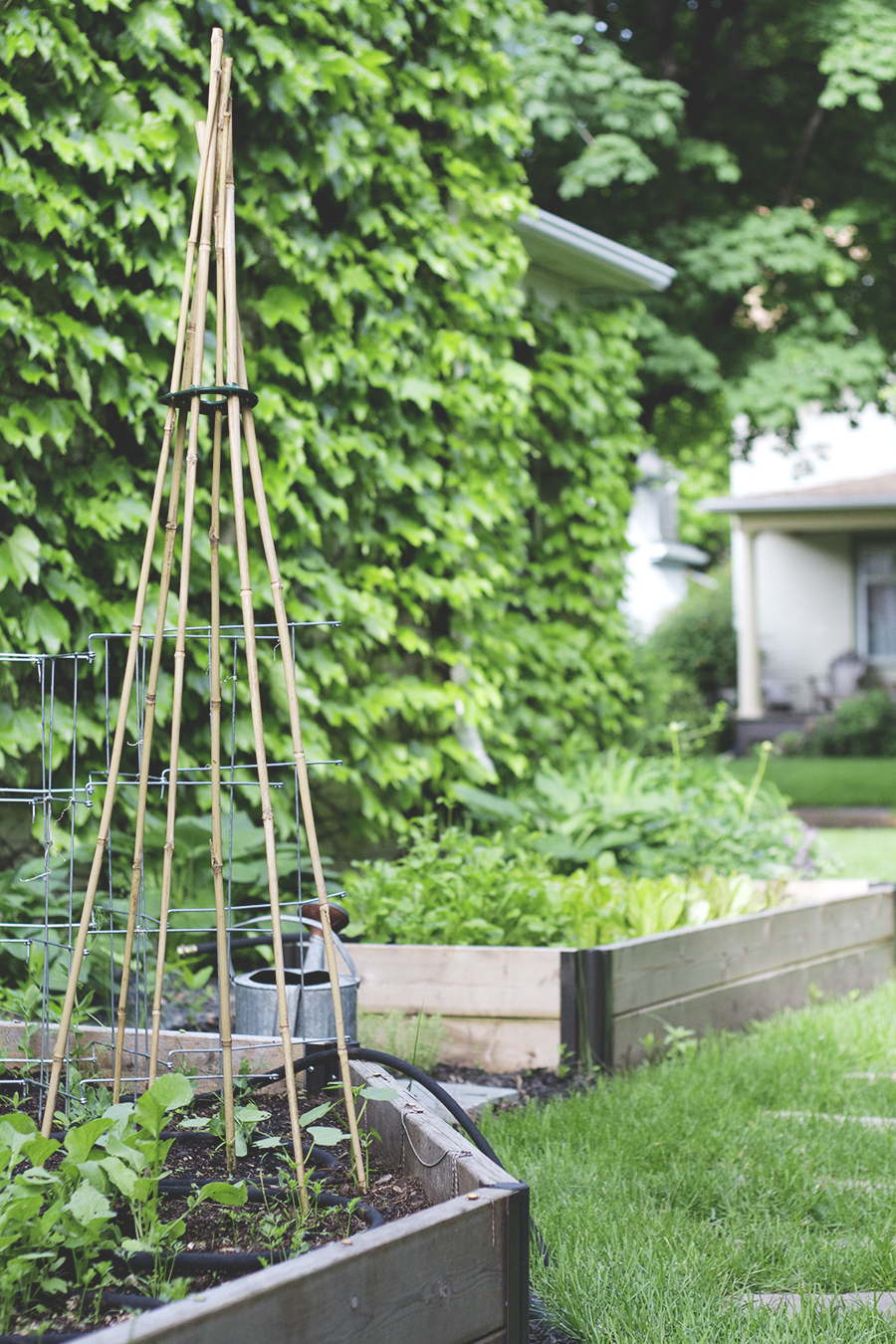 +++ backyard / gardening +++
This was the summer that my
five summers of gardening
finally paid off. Everything is finally full grown and looking lush and beautiful. I already can't wait for next summer. I made a few edits this fall, and I am truly looking forward to see how it grows in this coming spring of 2016.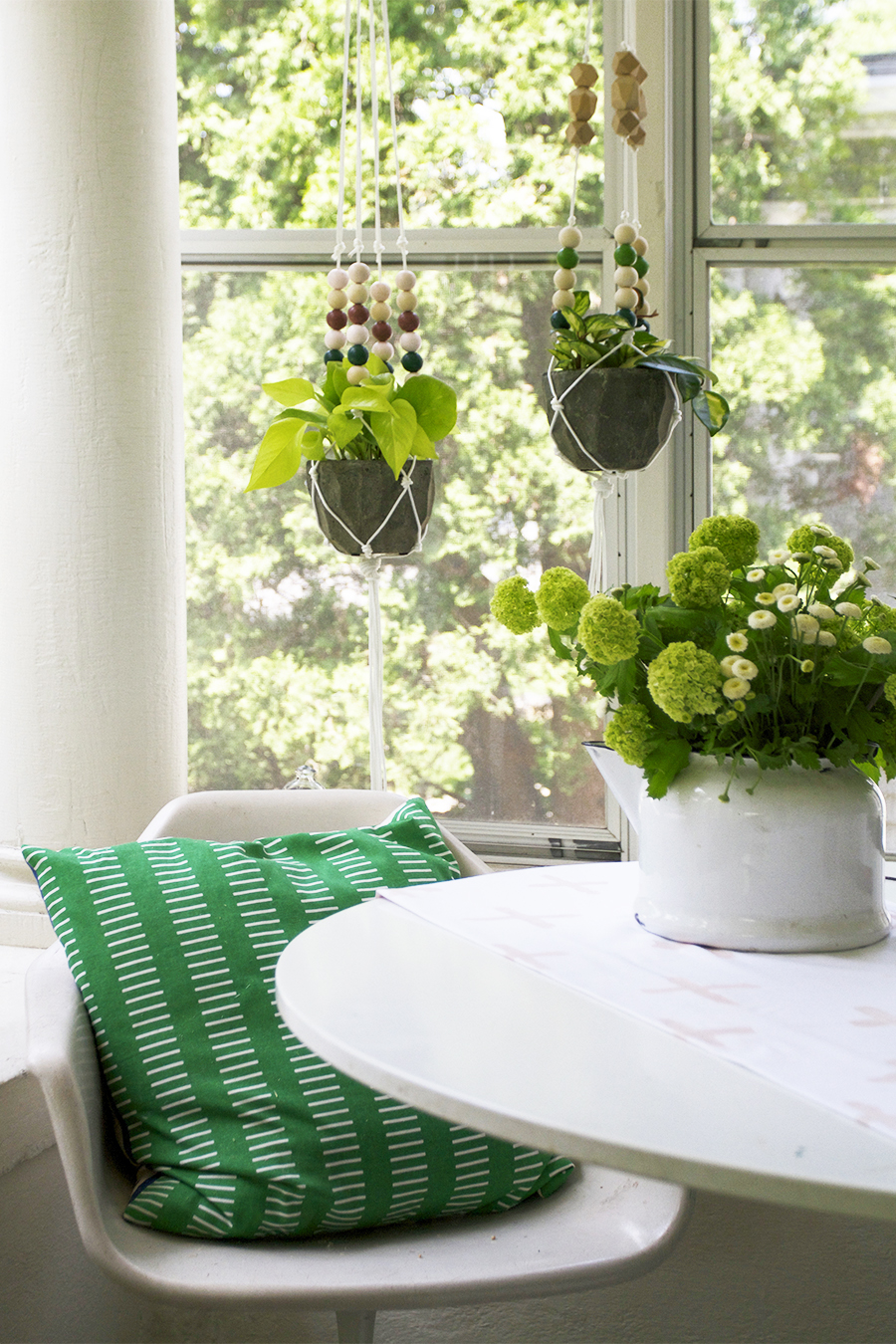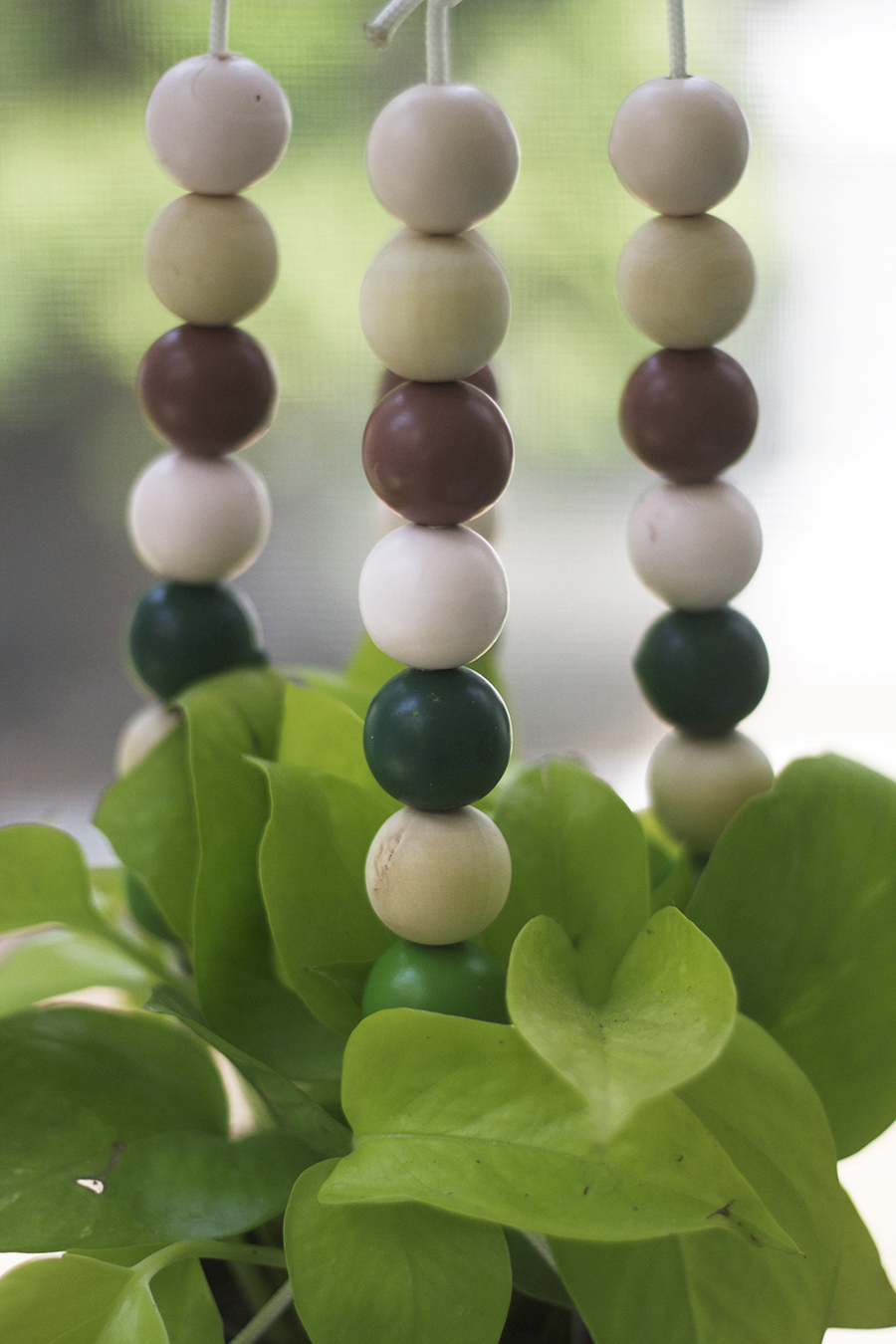 +++ macrame beaded planter +++
I was so lucky to be able to work with
Ace Hardware
this year. Ace is one of my favorite places in the world, so it was a dream when they reached out to see if I would partner with them. I took each and every project to heart, trying to make the most of the goals of the project while (hopefully) creating cool content to share with you guys. This
beaded macrame planter
was one of my favs.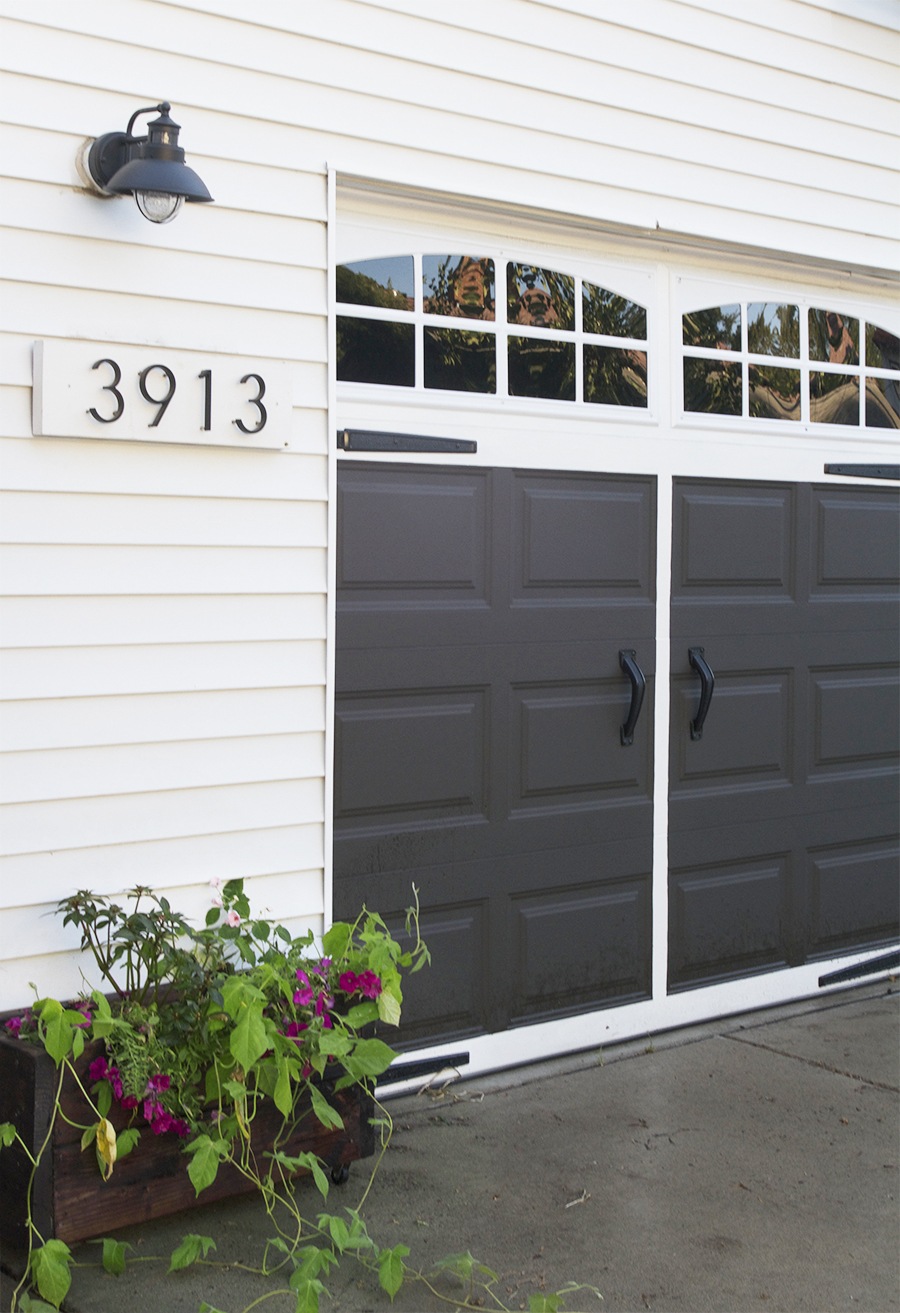 +++ alley appeal +++
Making over the
garage door
is one of those projects that didn't take too much, and had such a huge impact. It still doesn't look like the most amazing fancy new garage, but adding a few faux windows, sconces and planter boxes to our alley garage gave this baby a major face lift.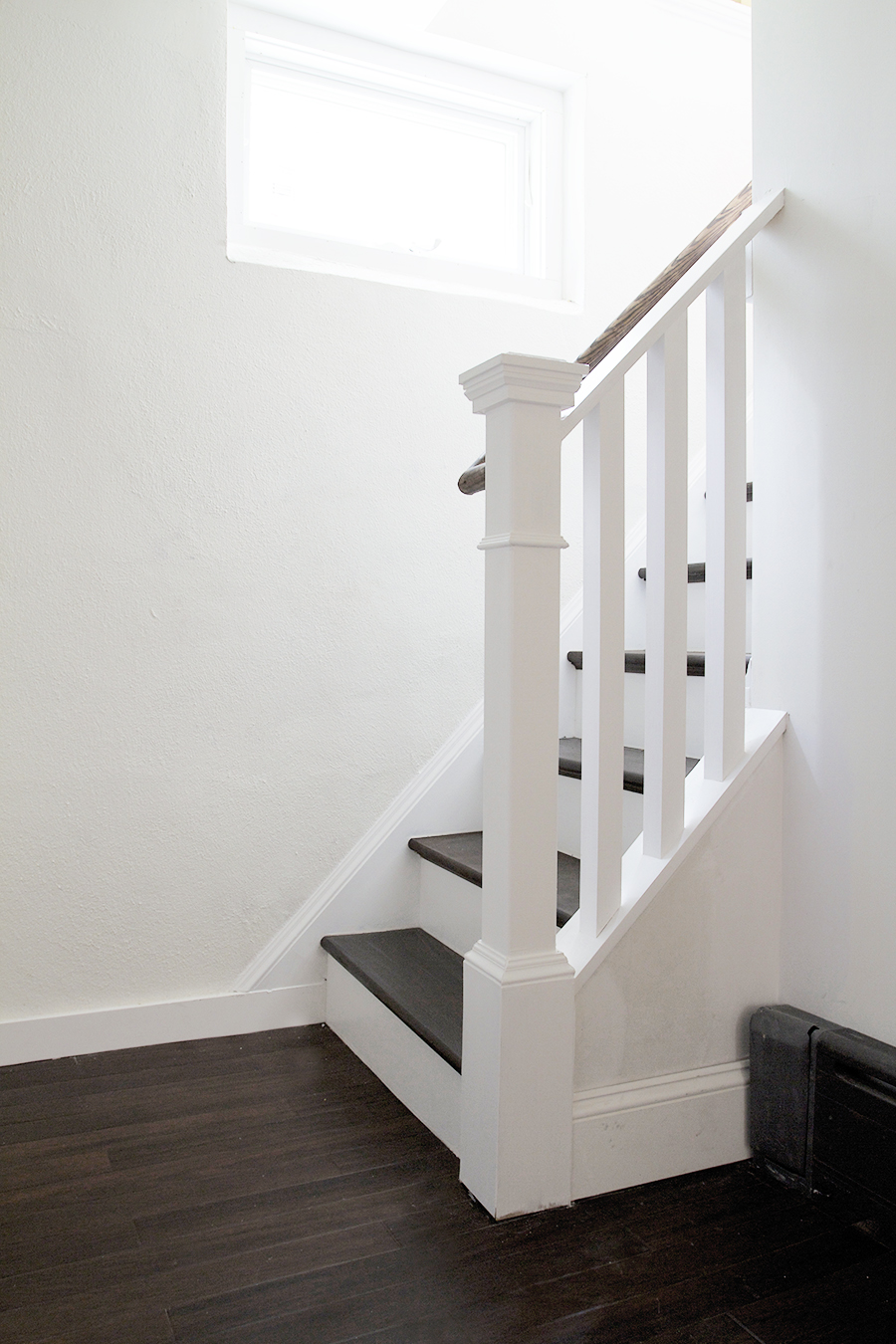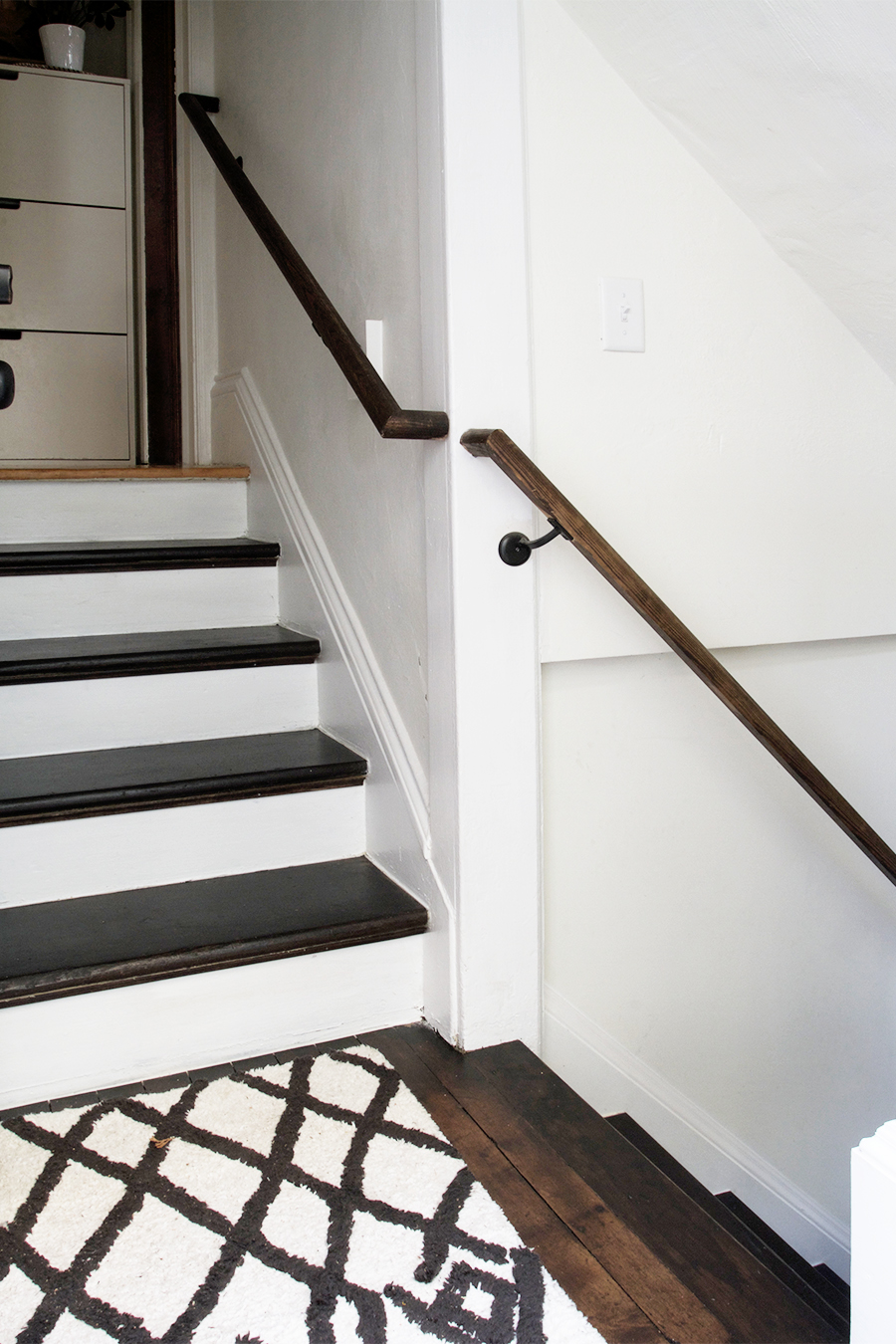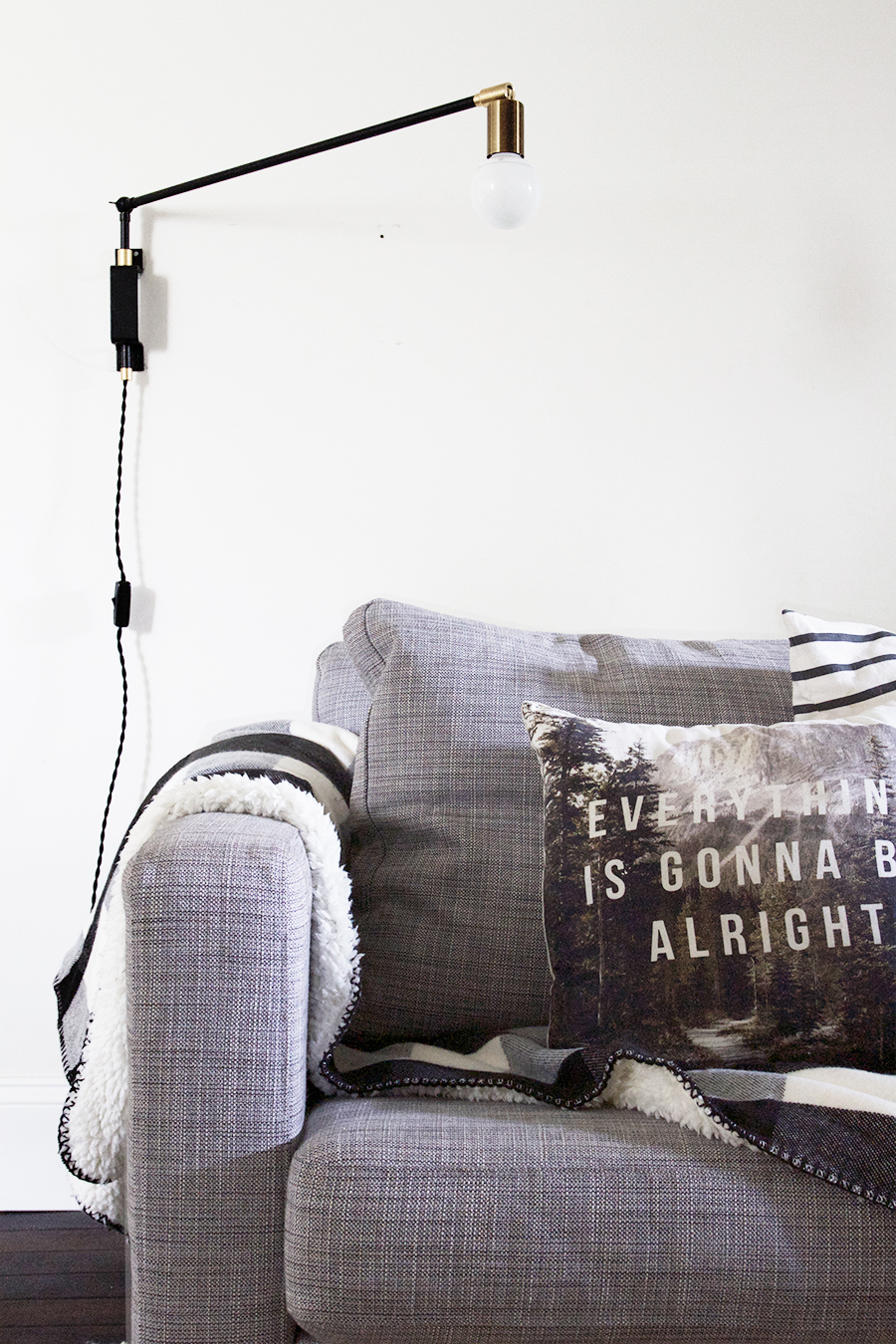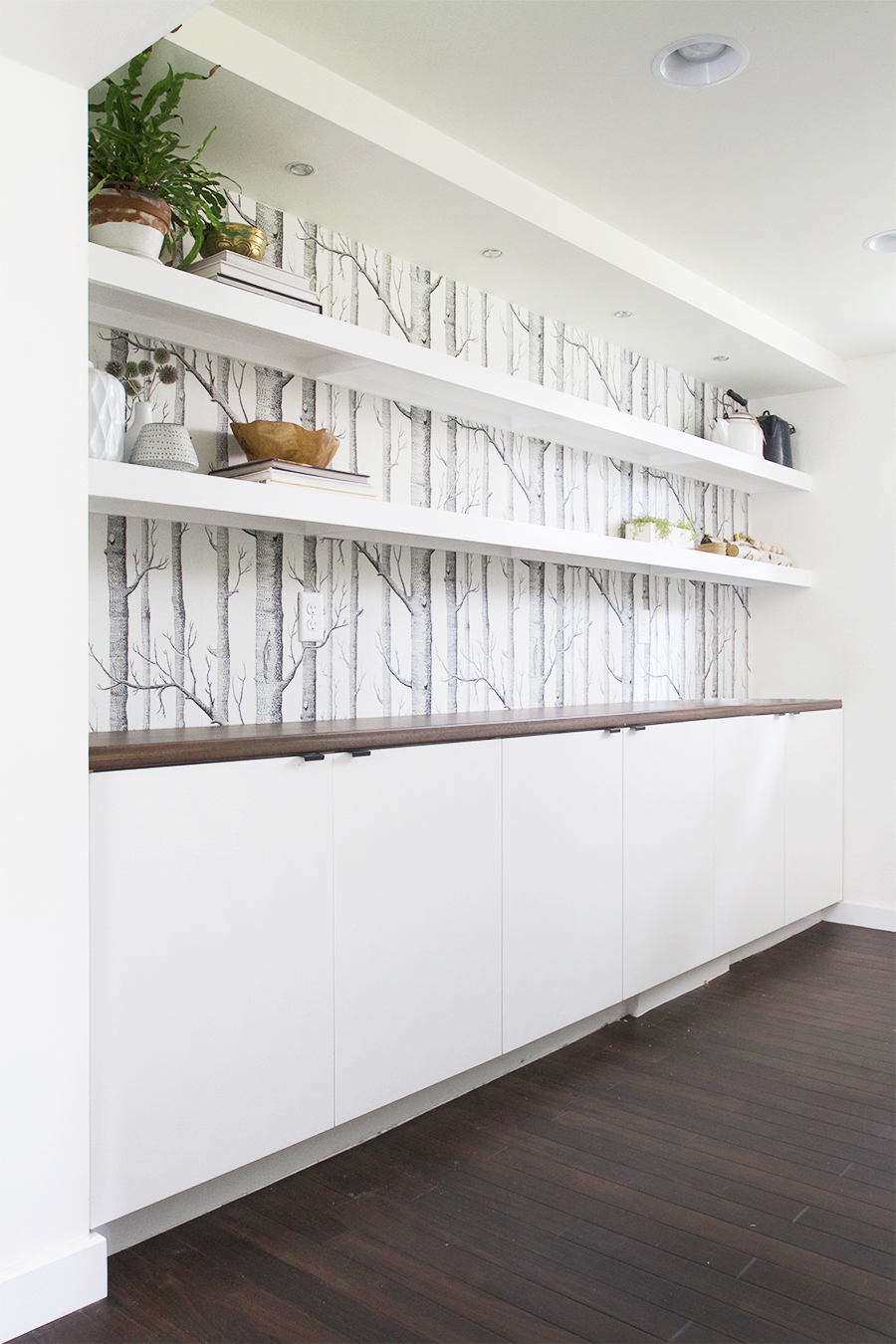 +++ basement renovation +++
Obviously,
the basement
was the biggest project of the year if not the decade at Casa La Allen. It was insane, crazy, overwhelming, and unbelievably satisfying. There are still a few finishing touches that need to be done, but we are close, and we love the space and what it does for our family and how we live in our home.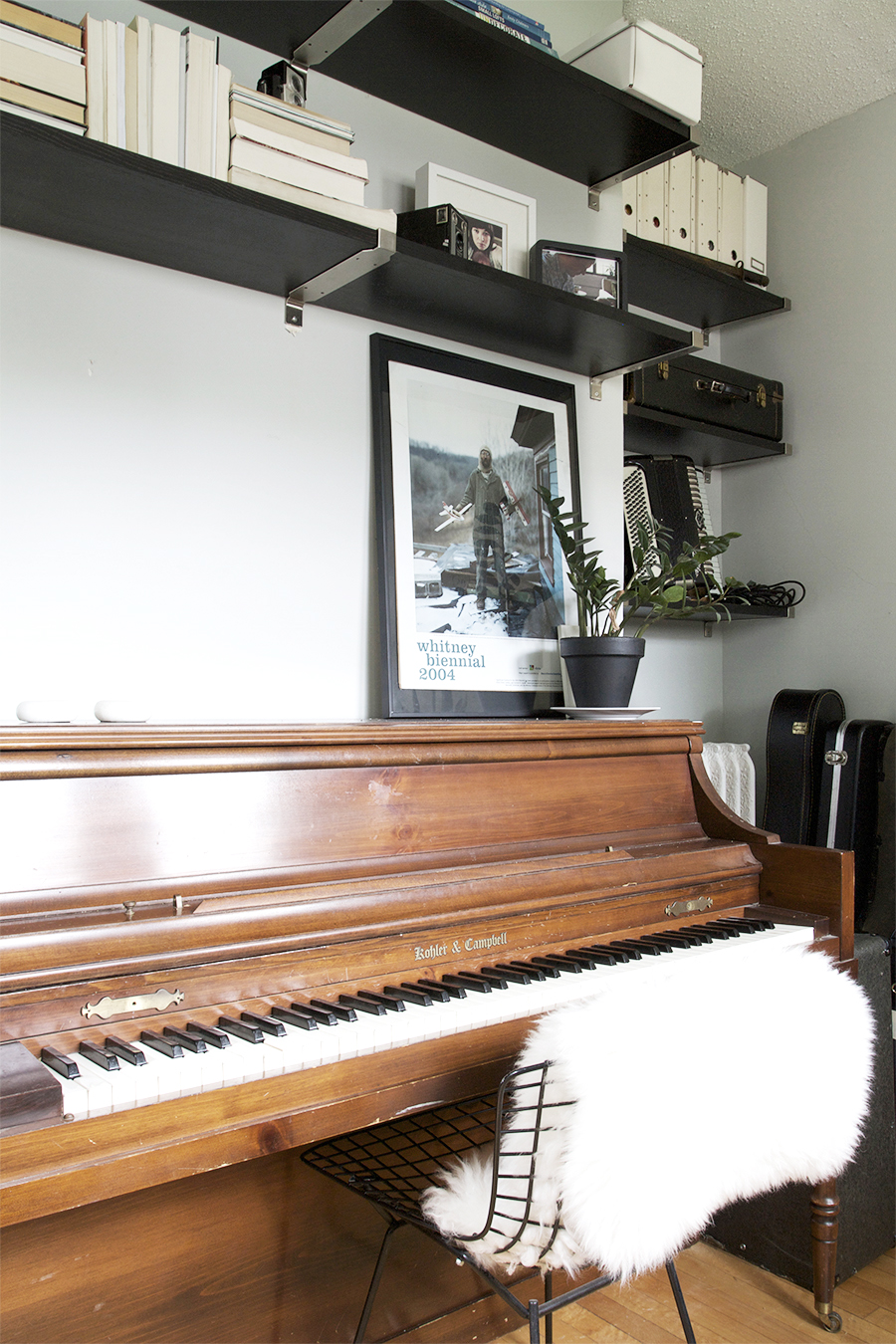 +++ cleaning up – music room +++
After the dust had settled from the basement renovation it was time to get our lives back in order. I did a major purge, digging into everything, creating organizing strategies and decluttering our home. One of the first rooms I tackled was the
music room
. PS, I'm serious business with a label maker.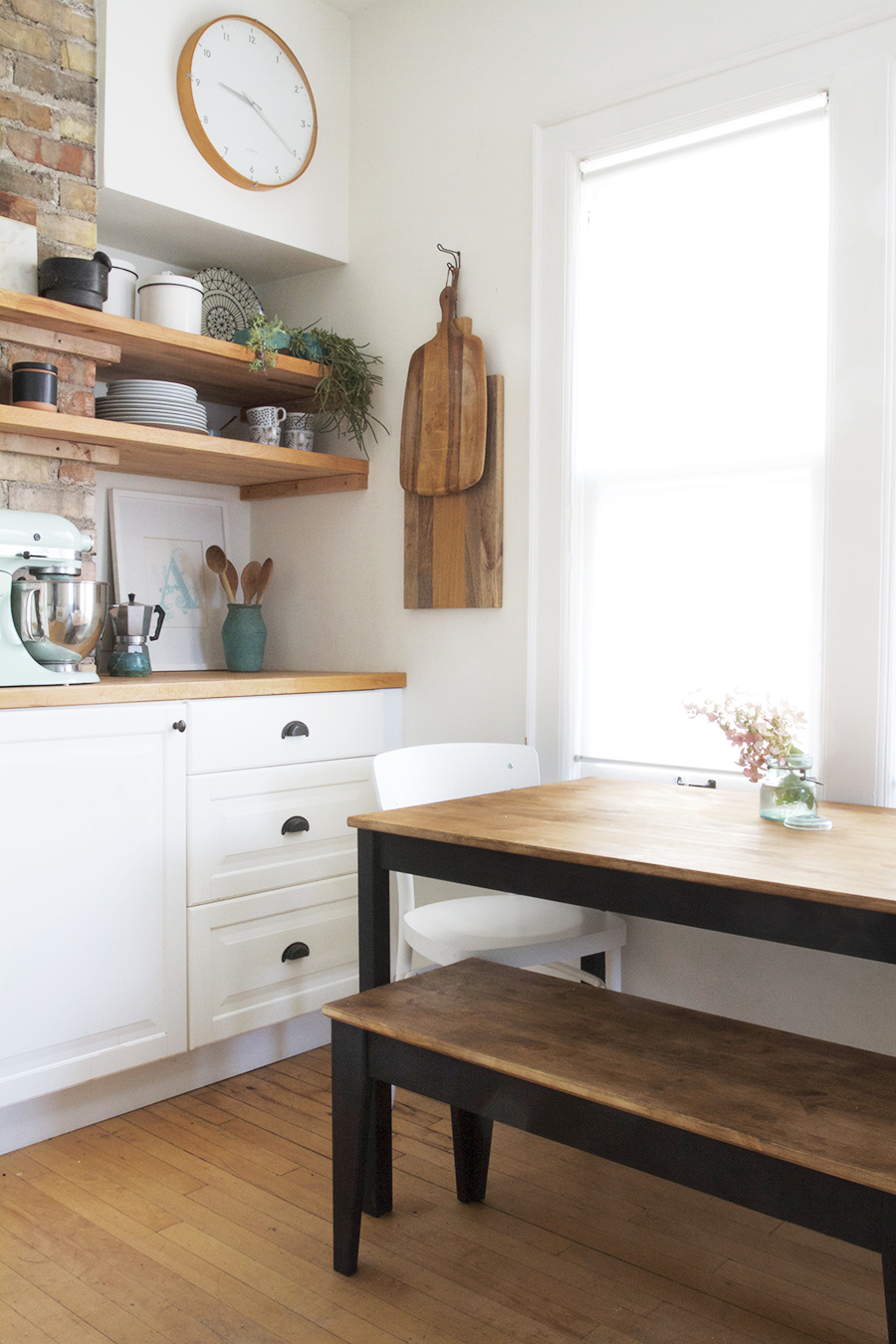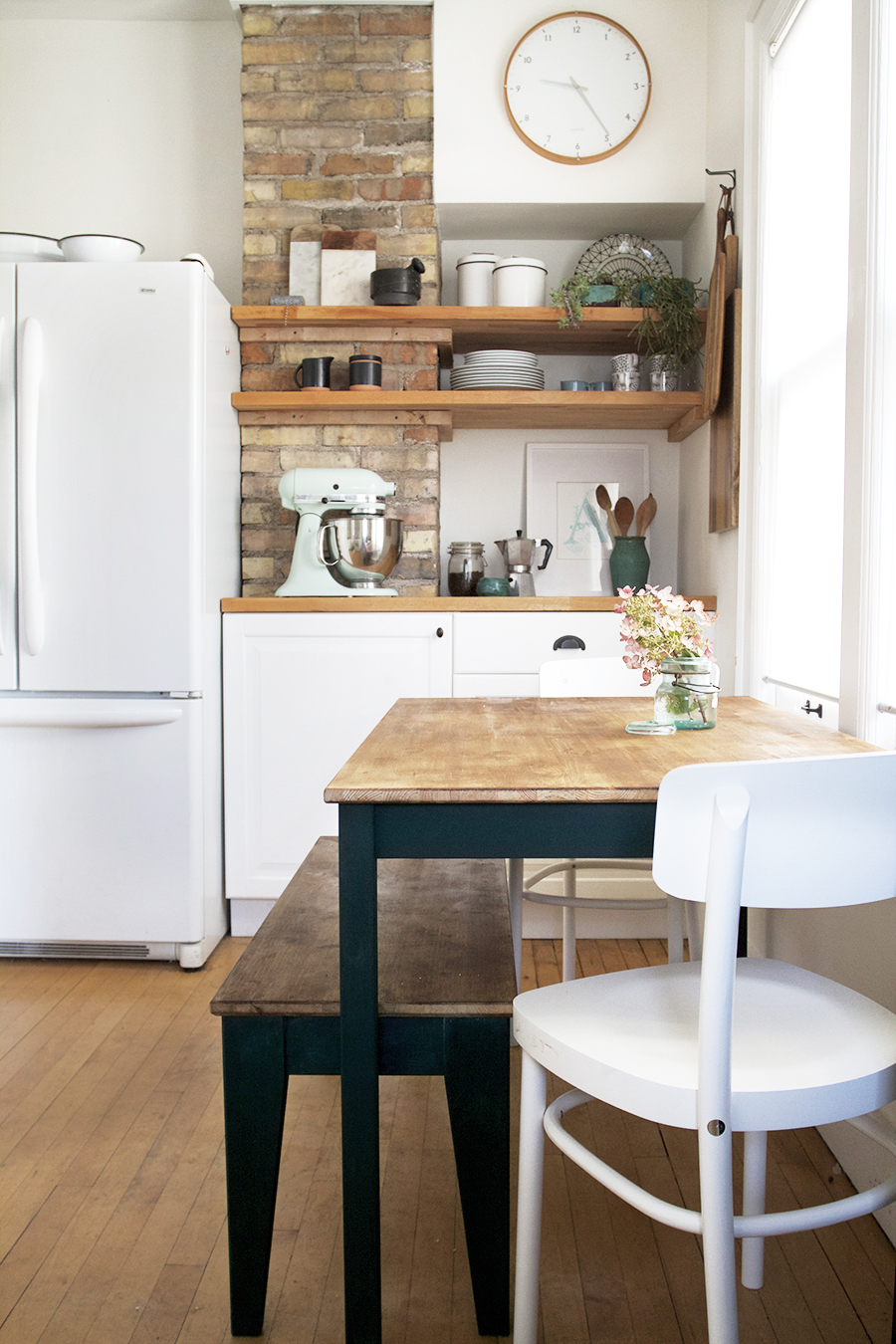 +++ kitchen table +++
Okay, so a
kitchen table
isn't the most interesting element of a home, but I had to mention this project because I am so happy with how I transformed a $65 Ikea table into this gem. I spend so much time in the kitchen, and having this on fleek, cool, functional, awesome looking table makes everything so much more palatable to me.
+++ updating the bathroom +++
Our
bathroom
was ugly and is now less ugly. I gave it a quick paint job (including vanity, walls and hardware) before we started hosting our holiday parties. So glad I spiffed it up, it's obvious that we value this space more now because there isn't crusty tooth paste in the sink and thousands of pairs of dirty underwear on the floor.
So there it is, a quick recap of the last year. I've got a list of projects for the coming year too, and I'm excited to share all of them with you. I need to start by finishing up a few small projects in the basement so I can finally cross the basement(!) off the list and call it done, which I'll follow it up with a basement bathroom remodel! See you guyses on the flippity flip.