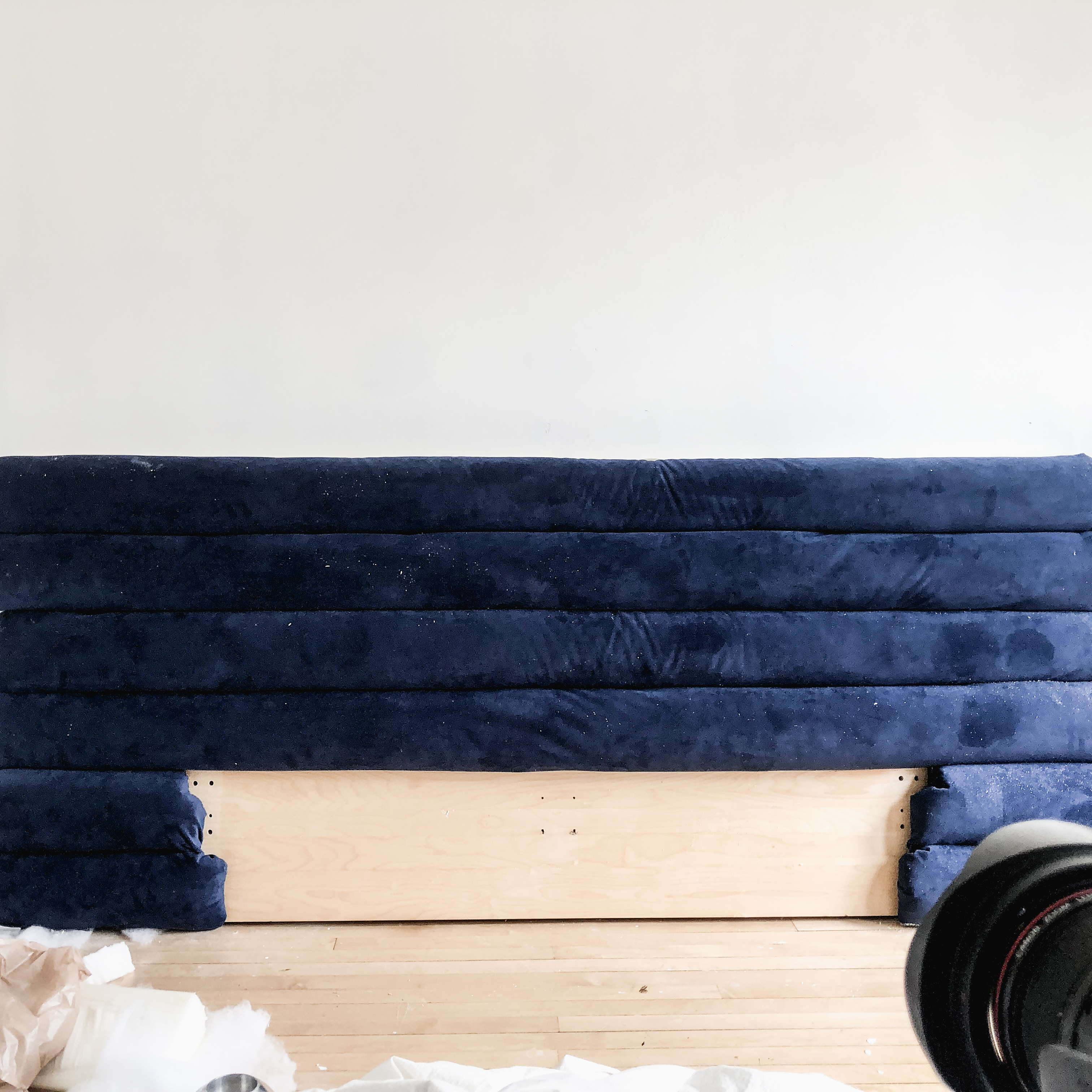 Hey guys. Well, we made it to week 5 of the ORC! It's been a crazy one. As soon as I finished up my vid for last week's ORC I threw out my back again. I probably had pushed my recovery too hard the previous week. Never have I ever felt to old and incapable. It truly sucks!
With the help of some friends and some light work from the comforts of my bed, I was able to make a little progress between yesterday afternoon and today. You can check my status in the vid below.



I'm still in this thing, and I want to see it through, so look for me next Wednesday for the reveal!
If you happen to be visiting this site because you are coming from the ORC, whazzzup? My name is Alison, and this blog is where I've been hanging out for the last 9 (!) years. Here is where I share my design inspiration, DIY adventures, and tips I learn from my feet-first approach to home improvement. As a bonus I've been able to meet a lot of cool people along the way. My fam and I live in a 108-year-old Minneapolis four-square craftsman home. You can check out a
quick house-tour right here
. Last summer, my husband I purchased an
A-frame style cabin
in need of a little TLC in the heart of Western Wisconsin (aka West Wisco). After six months of elbow grease, our cabin is on the verge of relative stardom – it recently hosted a photoshoot with Better Homes & Gardens, oh and the fam and I got to be in it too ;) You can check the feature in the upcoming December 2018 issue!
I'm super stoked to get started and can't wait to share more. Make sure to
check in on the other guest participants
, and all of the super talented
featured designers
. I am so obsessed with both Ashley's Bedroom & Outdoor hang space progress and I am so excited to see how Natasha's room(s) come out!
Week 1 : The Design Plan
Week 2 : The Restoration Begins
Week 3 : Window and Door Restoration
Week 4 : Paint, Paint & More Paint