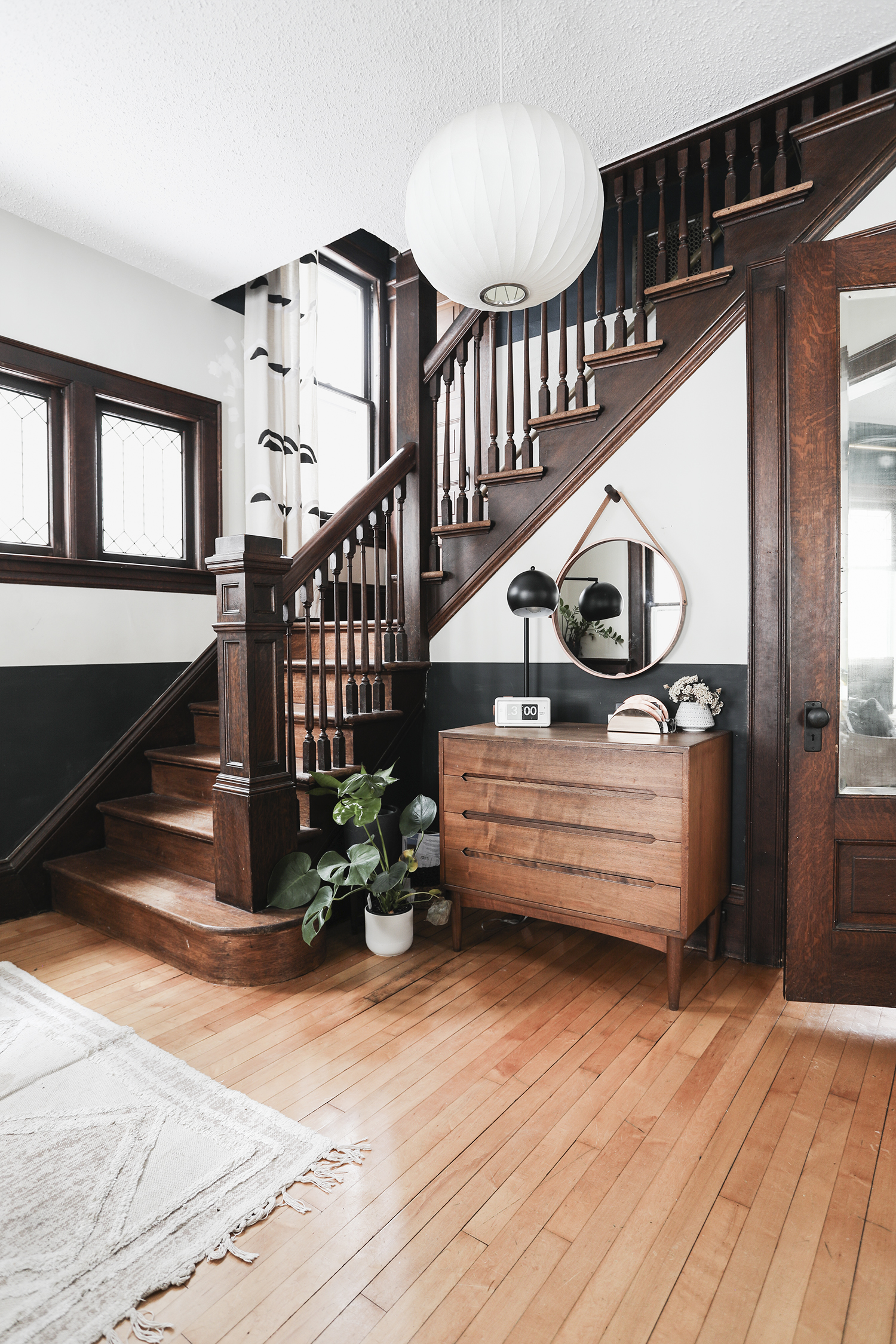 Holy buckets! This post has been a long time in the making, and I'm so glad it's time to finally share with you! If you've been following for awhile you know that I have been wrestling with my stairwell design, but not just wrestling in the winning sort-of-away, but the ...
Read More
Hey-O Guys! You won't even believe when I originally started working on this post! It has been nearly 3 months! It's been weighing on me too, I often sit down to work on this post, and I just don't feel right about it so I put it away. The problem ...
Read More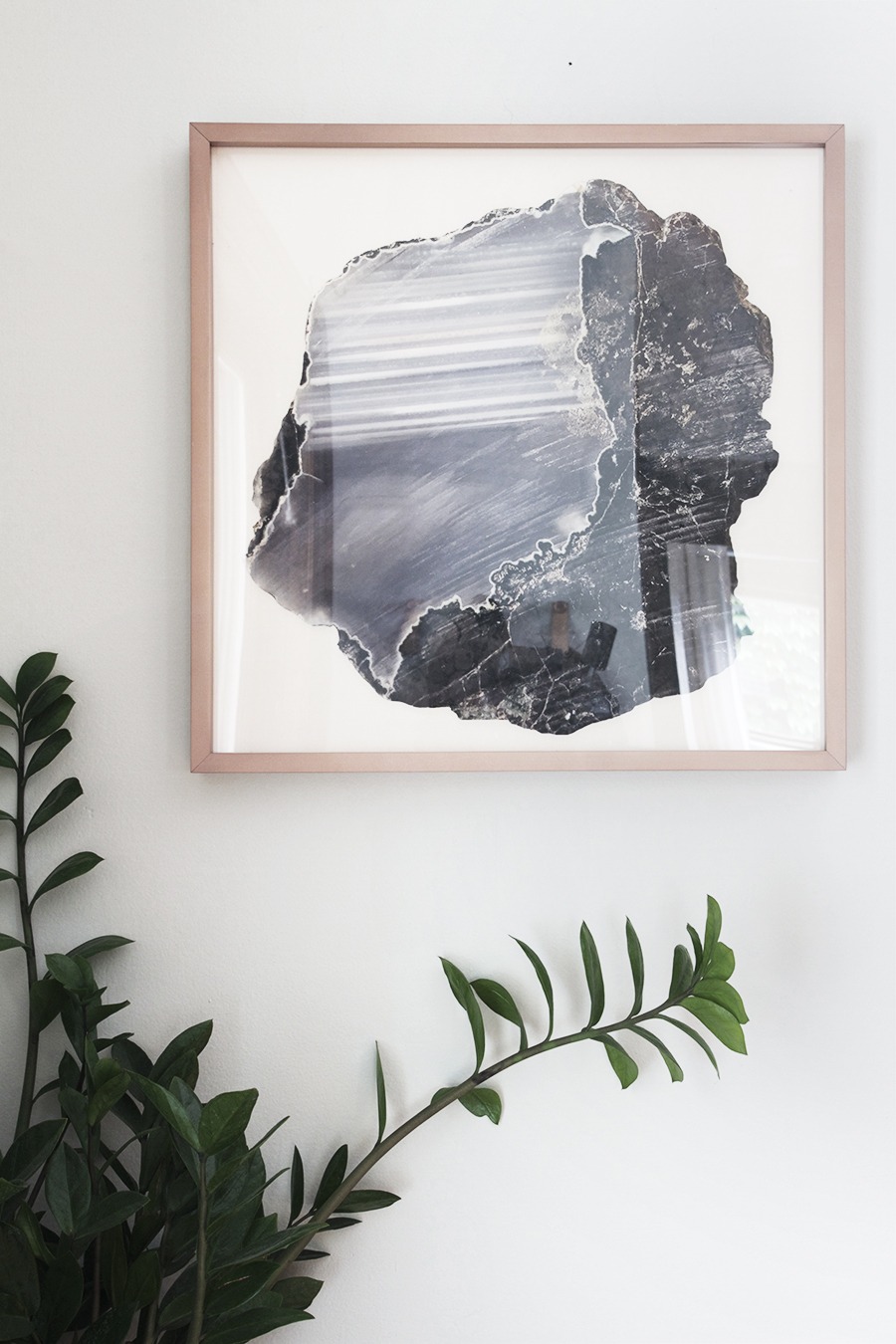 Now that the entryway is beginning to have a definite vibe, I was ready to pick out artwork. That was the easy the part, figuring out how to hang it has been way more challenging. I feel like I've gone on and on about how stumped I have been about ...
Read More

+++ sources +++ | | | | | | | | | | | | | | Happy Friday, peoples! I am in desperate need of a medium sized rug for the front entryway. I've been looking for a solid two months now and have found a bunch of potential ...
Read More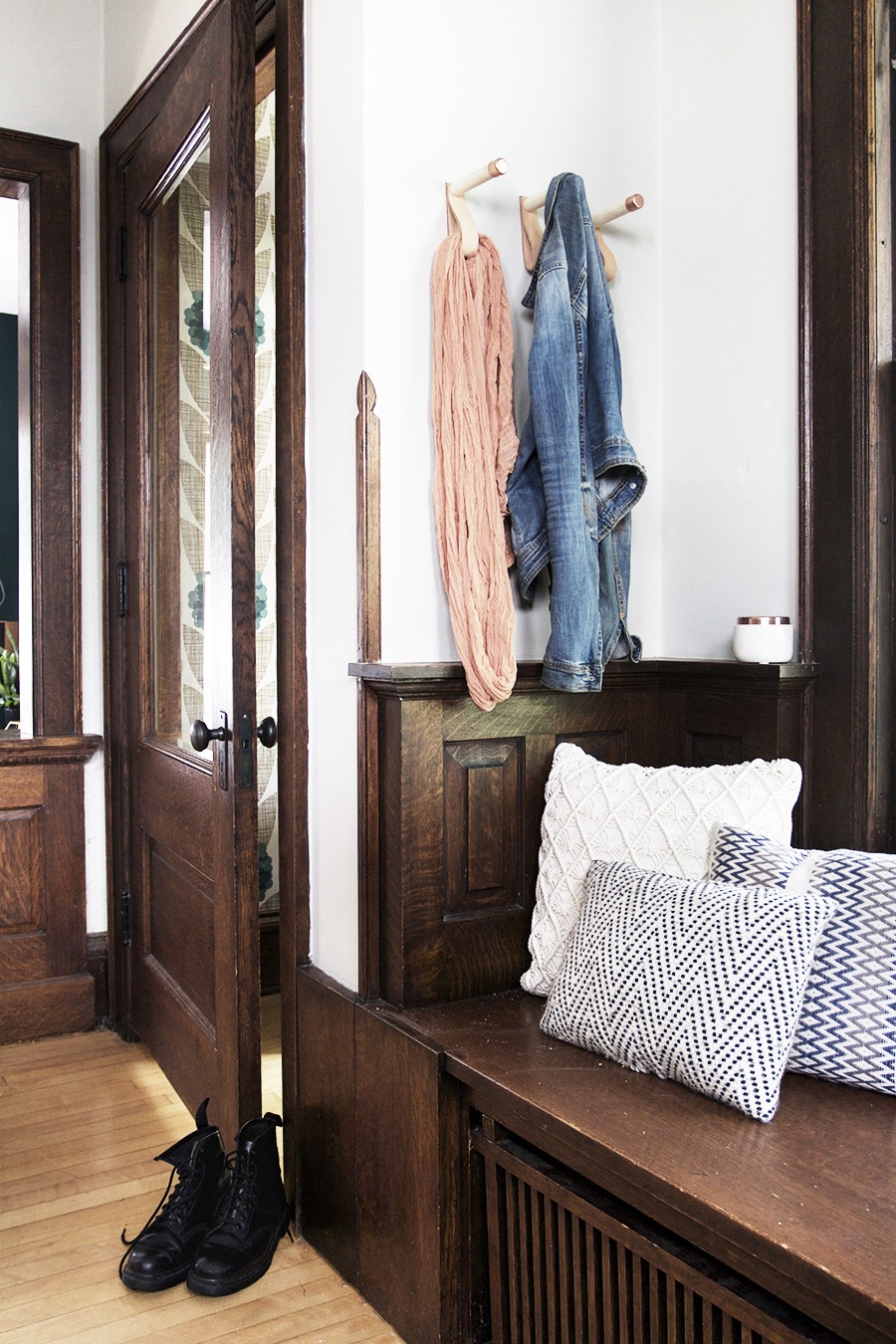 Hey budz. The entryway progress continues slowly but surely! Our house has a lot of good things going for it, but one of the things it doesn't have is a coat closet. Instead it has this really large (in proportion to our house) entryway that doesn't serve a whole lot ...
Read More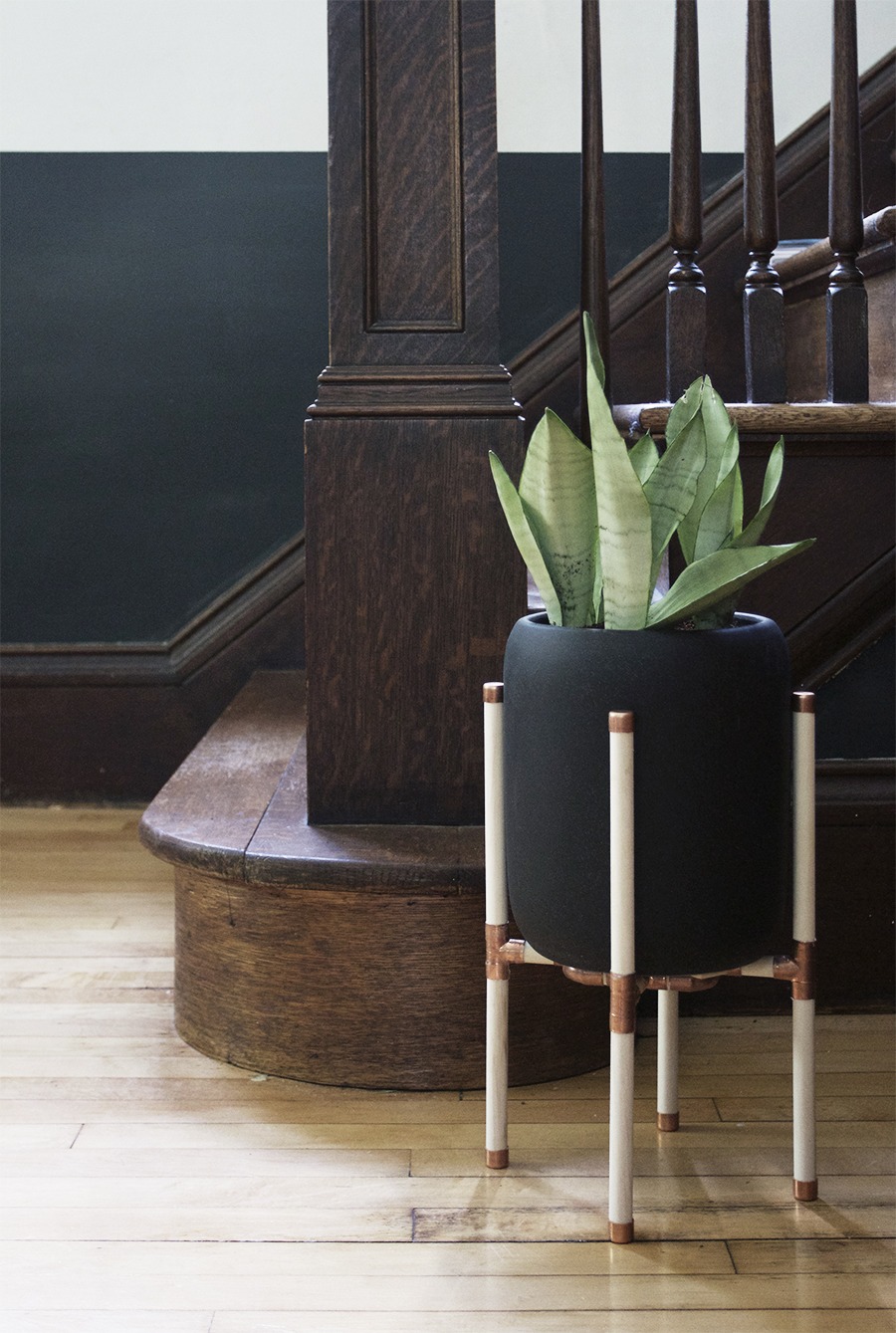 Hey Guys! Hope all is well with yas. I've been doing a little webhost rearranging over here, and haven't had access to the site for the last few days. I'd appreciate it if you could please let me know (in the comments) if you notice any weird hiccups with the ...
Read More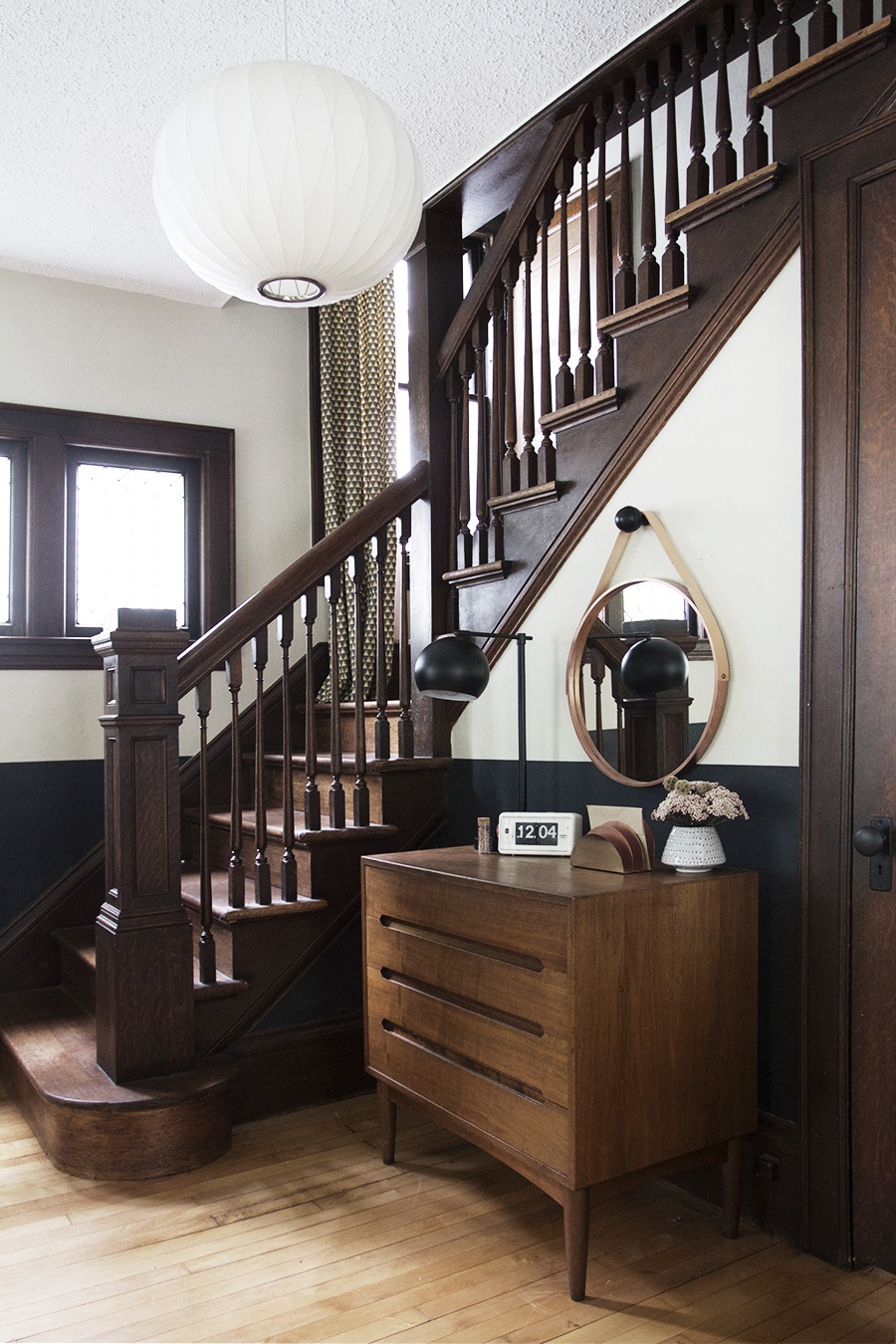 Guys, Who am I? Two posts in one day? FTW! Like I said, I've been brimming with ideas for the house. The first was to customize this round mirror from Ikea. Unlike so many other mirrors the Skogsvåg mirror from Ikea was the perfect size for my small space. At ...
Read More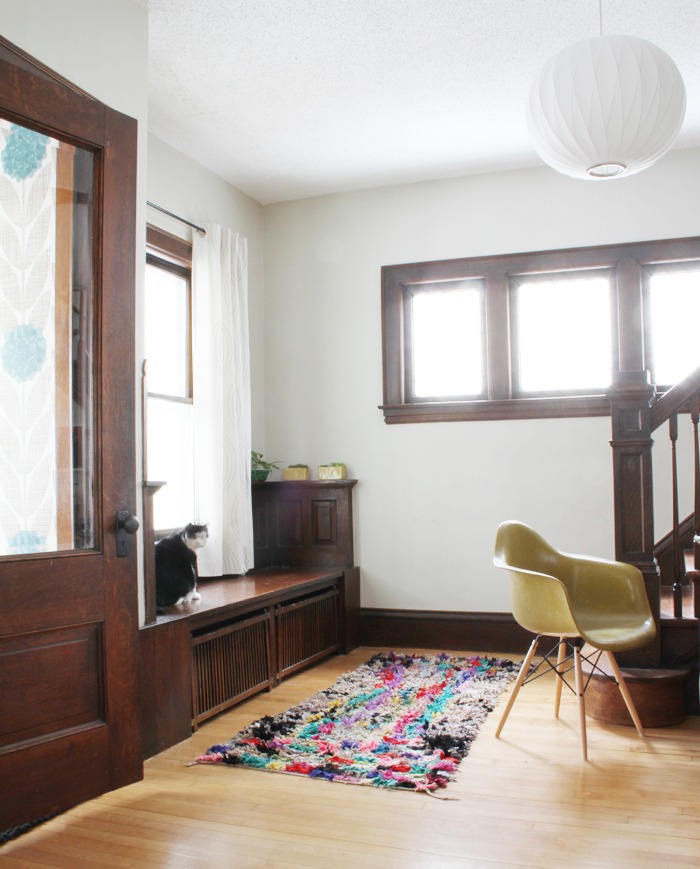 So this "spring thing" isn't happening here in Minnesota, it's sad to say at the very least. Today we are seeing our first sunny day in over a week, and the temp is still hovering around 40º. The weather reports say that maybe by the end of next week we ...
Read More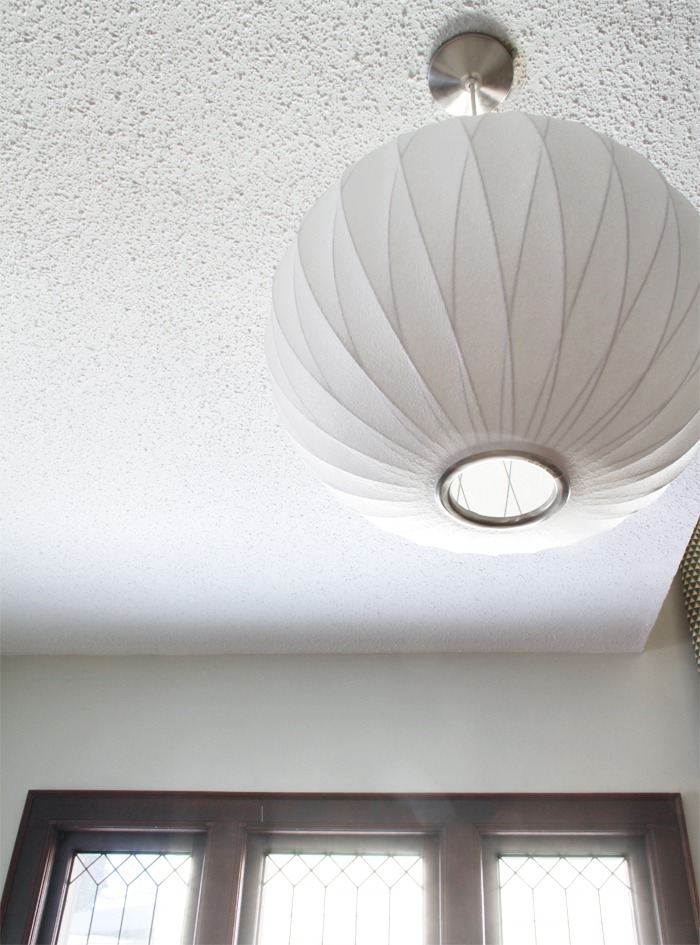 Woohoo, I am making progress on this to-do list, more on the boring stuff later this week. For now, I am basking in the glory of finally adding something nice to our entry way area, this new Nelson Bubble Lamp. Remember a few weeks ago how I told you that ...
Read More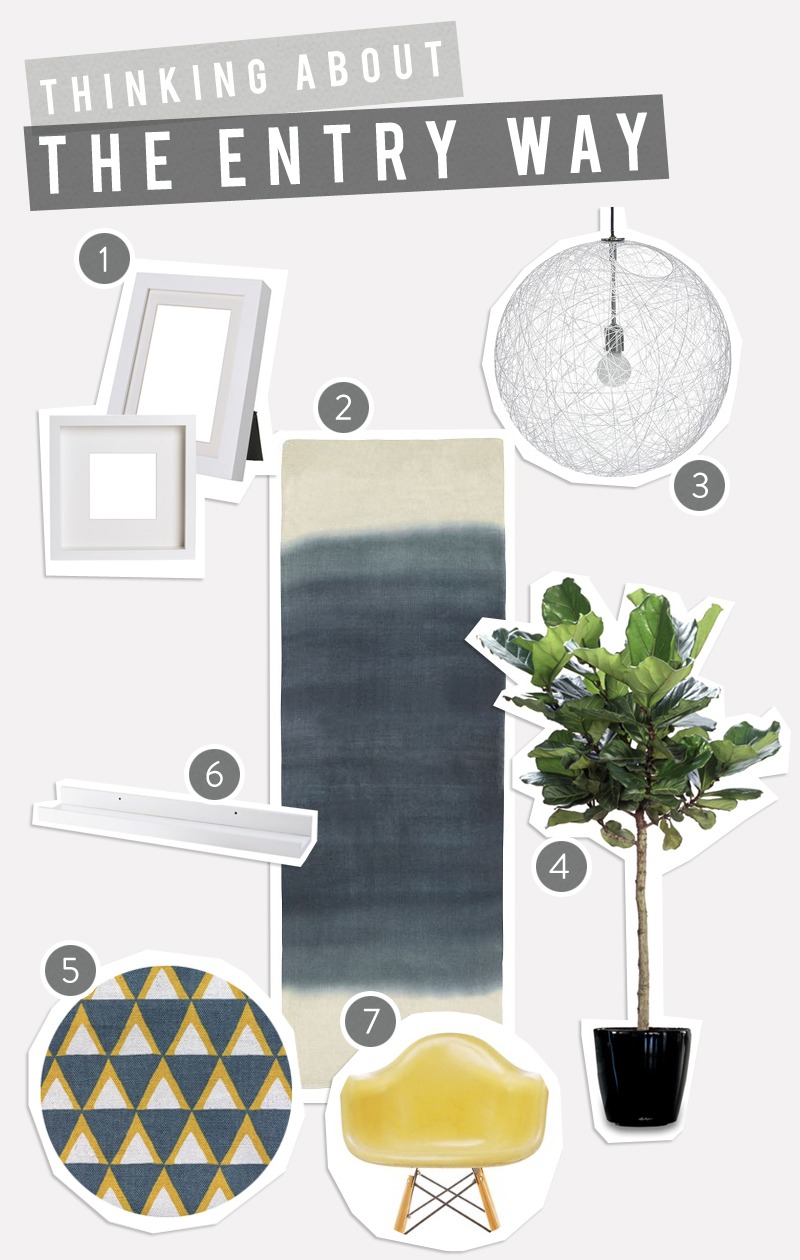 So I've been giving the entry-way-re-do a lot of thought throughout the last 2 days. I've really appreciate the comments and feedback you guys have given me since posting about my dilemma earlier this week. Christine made the suggestion that I should think about laying down a runner instead of ...
Read More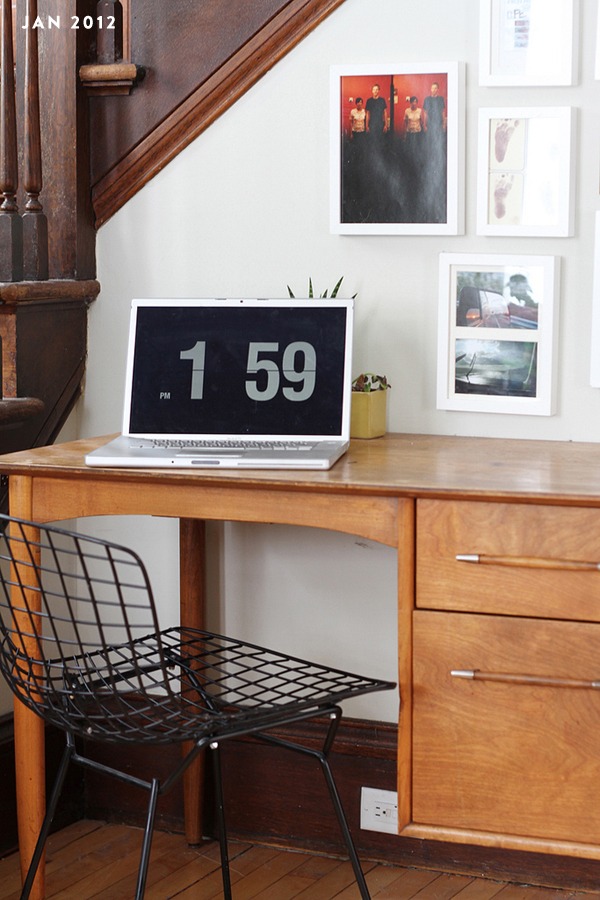 Do you have that one space in your house that has never really changed since you've moved in?, cause I do! Our entry way is beyond blah, and we've barely touched it since buying our house because... I HAVE NO IDEA WHAT TO DO WITH IT!! We moved in (March ...
Read More