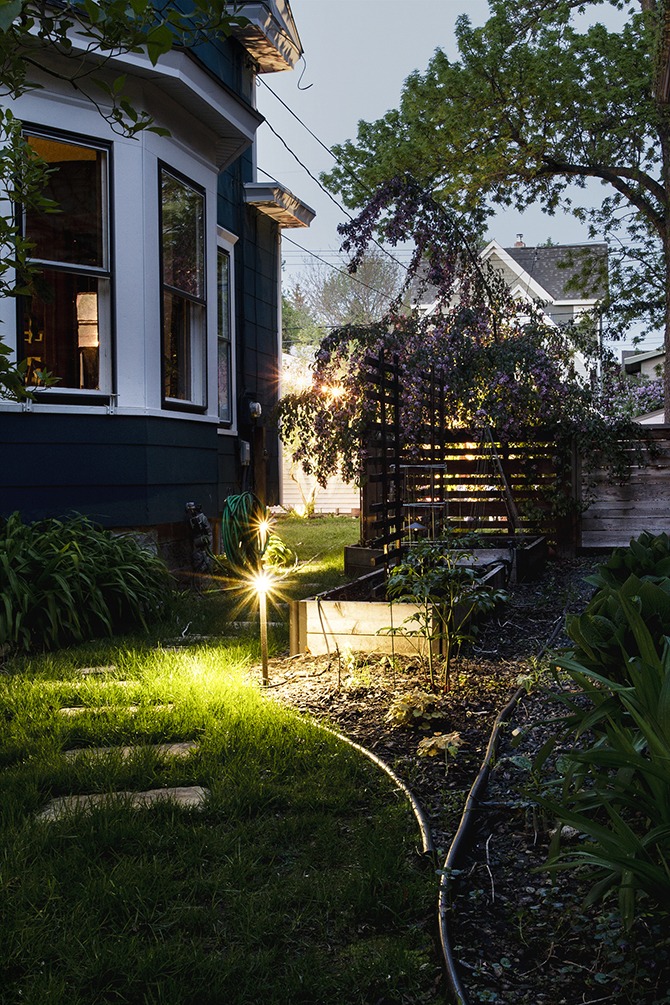 Landscape lighting brings so much curb appeal to your home, and it doesn't even matter whether or not you have pretty day-time landscaping. You can just point an spotlight at whatever, and it it makes it everything look good and dramatic ...
Read More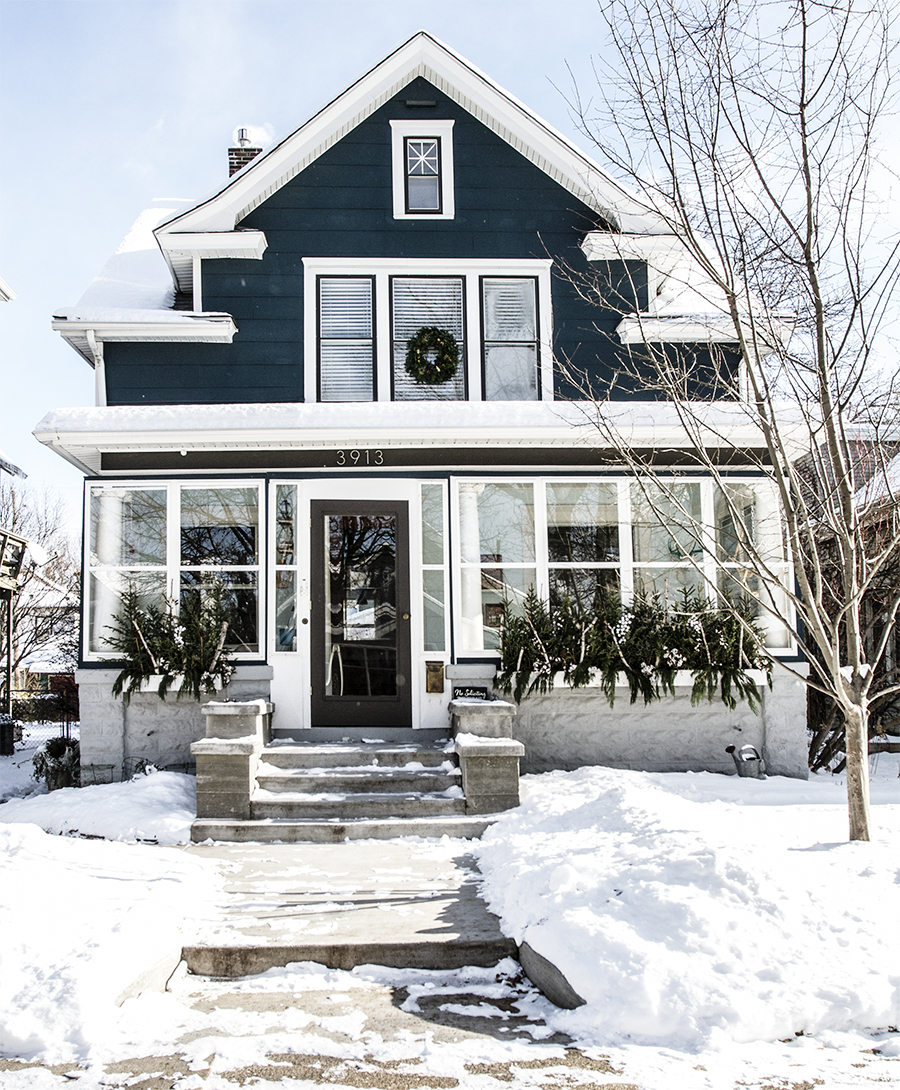 Guys. As it always seems to happen, it's mid-December and the boys and I have come down with somer sort of nasty cold where all you can do all day is lay in bed, and no one is around to take out the garbage out for you or bring you ...
Read More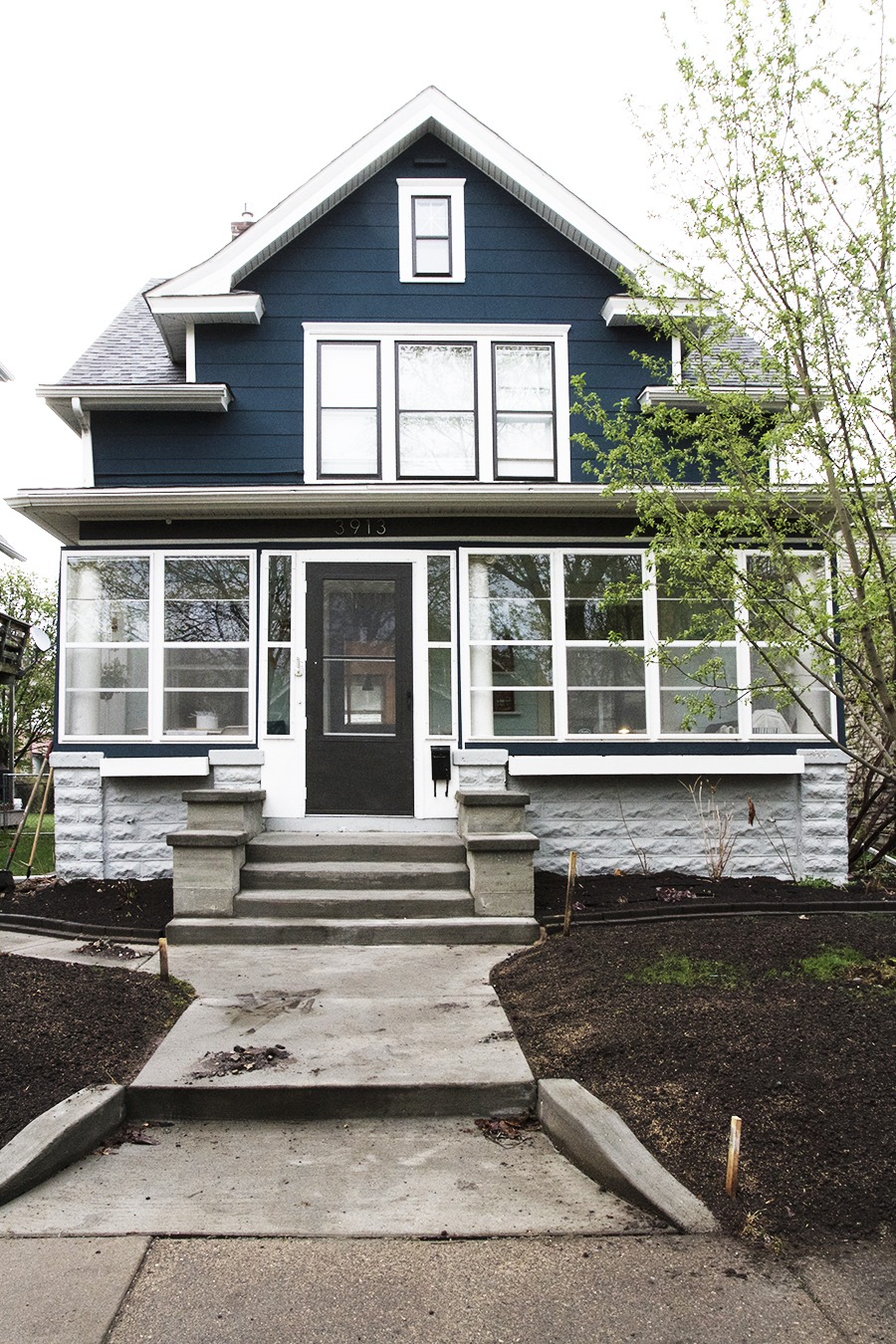 This post has been such a long time in the making. It makes me so happy that I might fill this post with overly positive words and phrases. You guys!, six year, that's how long it's been since we moved into this house. Six years ago I was staring at ...
Read More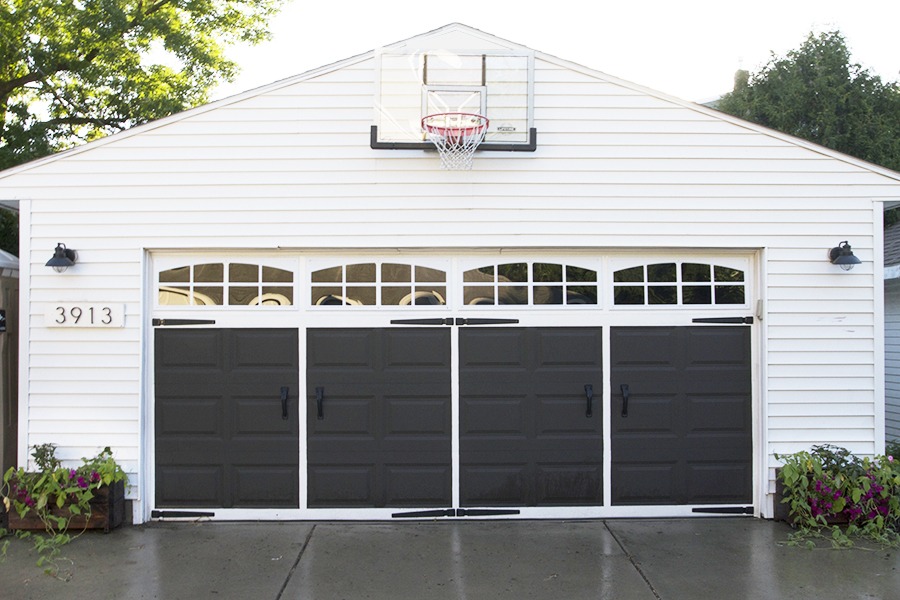 Whazzup all you cool people? I have a sweet makeover to share with you today facilitated by my nice neighborly pals over at Ace Hardware, (thanks Ace, you da best!). Us Ace bloggers were asked to get really in depth on a project this summer, something that we were really ...
Read More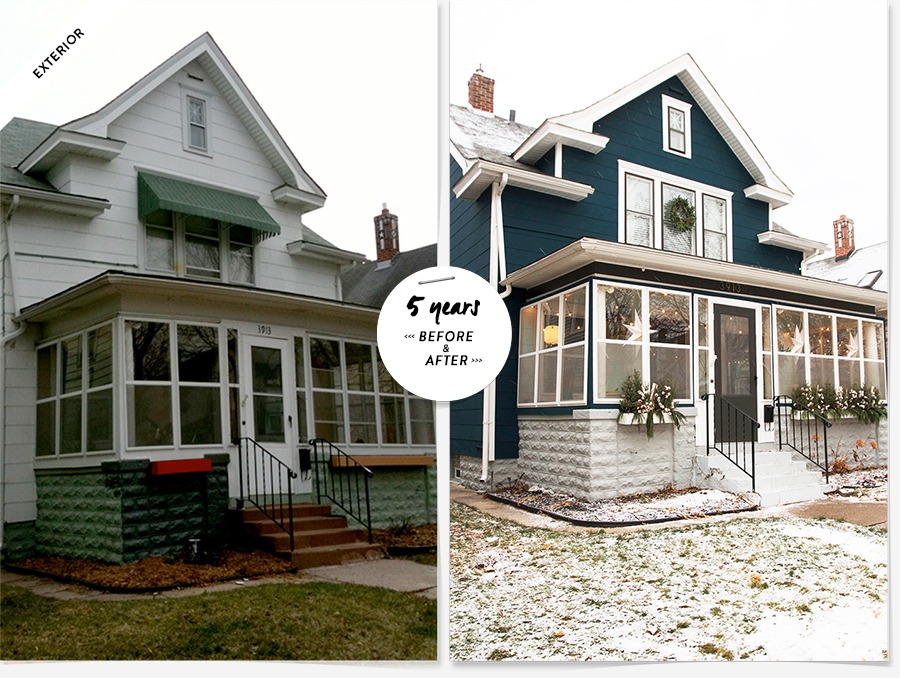 Hey guys! We've moved into our 5 years ago this month! That's the longest I've ever lived in one place since moving out of my folks' place - head's up - that was 15 years ago! We love this house so much, like the most! We'll be staying here for ...
Read More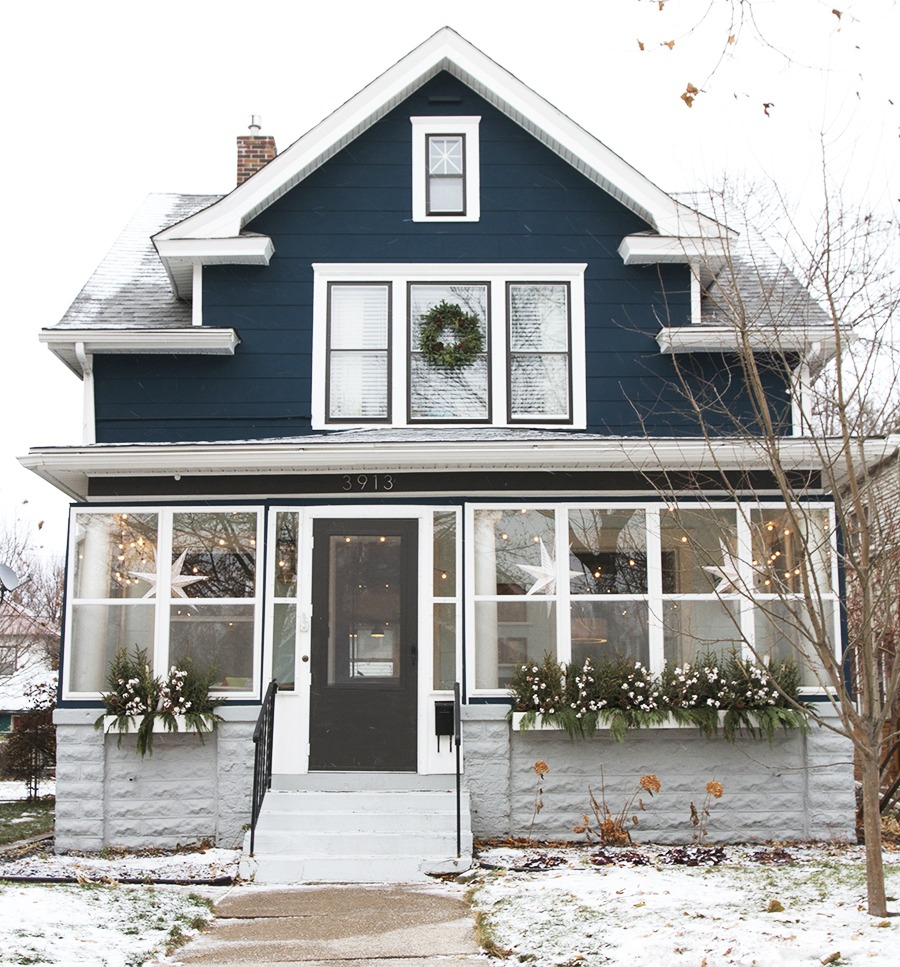 What up pals? It's winter now so you should make your house pretty on the outside. Every year I get a little better at this winter decorating thing. It takes some practice, but once you figure it out it's fun and easy. Imma tell you a few things about what ...
Read More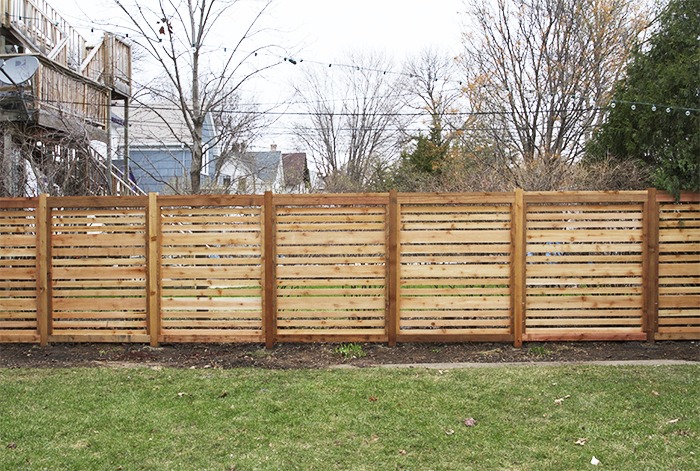 Guys! The fence is like, technically done, but (and that's a big but) I didn't want to call it the official 'after' just yet - there is still work to be done, people! In case you didn't notice, Minnesota is probably the last state out of all 50 of them ...
Read More
My Blue House Yeah! I'm so excited to share our new (old) blue house. I totally love it. It all turned out okay in the end but oh man was it a stressful process. From start to finish with rain delays it was just shy of 3 weeks, much, much ...
Read More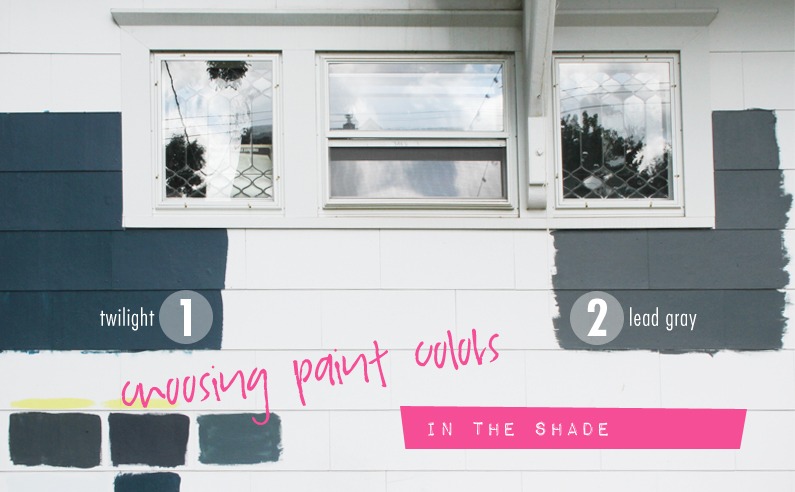 Cool Trick: Rollover the image to see what the paint looks like in the sunshine. We are getting down to the wire here, I / we / mostly ME need to commit to a paint color for the house. I think I've got it narrowed down to two. First, let ...
Read More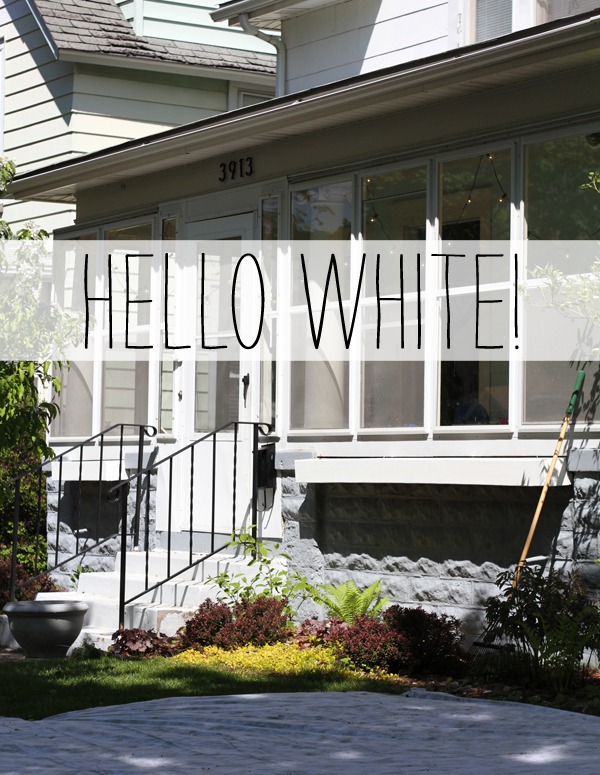 I hope this is the last time I'll be picking up a paint brush for awhile. Not only am I sick of painting, and painting, and painting, but I am also ready to start my outside projects for the summer. I painted the window boxes yesterday so I guess that's ...
Read More
*Updated: from Tamara Kaye-Honey from chezerbey.com from Home Shoot Home After putting it off for the past few summers, I think we're going to finally paint the house this year!! ...
Read More